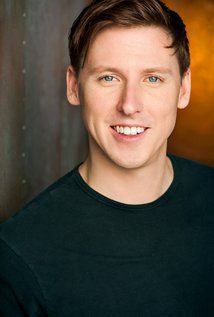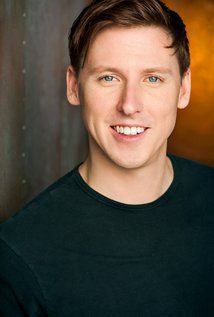 Review Fix chats with Edward Kiniry-Ostro, who discusses his new film, "Hold Up Heart."
Shot in Los Angeles by director Justin Zsebe (Problem of Evil, Vicious Circle, Til Parole Do Us Part) Hold Up Heart is a dark comedy written by and starring Kiniry-Ostro (How I Met Your Mother, It's Always Sunny in Philadelphia, Happy Endings), that tells the story of Jeff, a down and out assisant manager who decides to rob a convenience store to win back his ex-girlfriend. His plans go awry when he finds out that the person running the convenience store is… his ex.
Review Fix: What was the inspiration for this film?
Edward Kiniry-Ostro: After visiting my local liquor store (Bogie's Liquor, the same shop that we eventually used in the short) an idea sparked. Living in Los Angeles, which places so much emphasis on self-worth, one can't help but feel like they're constantly failing. No one's pretty enough, no one's rich enough, but most certainly, no one's good enough. Inadequacy wafts through our smoggy air. Anyway, I love the vibe of Bogie's. It's a mom-and-pop shop that has some real character, character that hasn't been photoshopped by the pristine eyes of Hollywood. And I've always been drawn to comedy, so that night I sat down and wrote the first draft, which led to the final product – a fun look at unrequited love in the face of hard truths.
Review Fix: What was it like to delve into your own script?
Kiniry-Ostro: It's fun and hard and to be honest, you're your own worst critic. I write a lot of my own stuff now, but this was my first short, which requires a different perspective. There was a lot of trial and error, but we had a really great team who was super supportive. We had a few read-throughs and then rehearsals before we started shooting. I was able to glean from them what was working and what I needed to tweek. Once we got on set to shoot, I had to turn my writer brain off and let the team do their jobs so I could focus on the acting. Easier said than done, haha!
Review Fix: What did you learn about yourself through this film?
Kiniry-Ostro: I'd say I got a greater sense of confidence. This was a huge labor of love and we definitely had some hiccups throughout the process. I was forced to tap into my patience and perseverance. It also inspired me to continue writing and working on my own projects. Plus, I met some really incredible artists through the festival circuit which was super inspiring.
Review Fix: How do you want this film to affect people?
Kiniry-Ostro: Well I hope that people have fun with this first and foremost. It's a pop critique on our society's current obsession of self, so hopefully they can have a laugh at it and recognize that it really is all so ridiculous. What are we all trying to prove with our social media accounts? Yes, you are the prettiest, wittiest and most sophisticated person in the world because of that tweet you just posted. Now what? Haha! None of it really matters does it? I don't know. Lemme ask my followers…hold on.
Review Fix: What's next?
Kiniry-Ostro: Well I'm working on a second season of my comedic web series, Roomiess, which follows best friends and roommates in their insane day-to-day activities. It's Portlandia in a Broad City-world. I co-created this with my partner, Sal Neslusan, and we've got an incredible new season lined up with amazing guest stars so that's all exciting. We're just about to launch an IndieGoGo fundraising campaign so people can find out more about all of this at www.roomiess.com.
I've also been writing a comedic pilot on the boundaries of sexuality and love. As I'm in the middle of it, I don't want to give away too much but its fun and edgy and… Barf. Did I really just say "edgy"? Well it is so there.
Then there's music with The Silver Lake Chorus. We released our debut album earlier this summer with tracks written for us exclusively by the likes of Sia, Bon Iver, Aimee Mann and other incredible indie artists. We have a residency for all of October at Hotel Cafe here in Los Angeles. Should be a blast! Come check us out if you're in the hood.