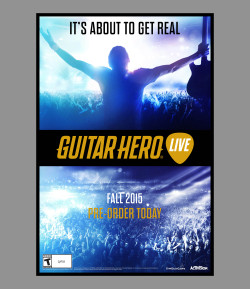 "Guitar Hero Live" launched Oct. 20 with hundreds of playable songs and a new online mode called GHTV. Fans have been jammin' out since, but which songs are they jammin' to?
Well, according to a press release, here are the most played tracks from Oct. 20 to Oct. 26:
"Chop Suey!" by System of a Down
"Tribute" by Tenacious D
"American Idiot" by Green Day
"All the Small Things" by Blink-182
"Down With The Sickness" by Disturbed
"The Lazy Song" by Bruno Mars
"Let Her Go" by Passenger
"Before I Forget" by Slipknot
"Stacy's Mom" by Fountains of Wayne
"Freak on a Leash" by Korn
New music will continually be added to the game for free.
"Guitar Hero Live" is available on PlayStation 4, PlayStation 3, Xbox One, Xbox 360 and Wii U as well as iOS devices.