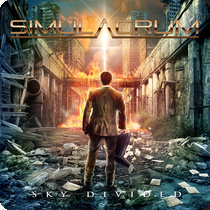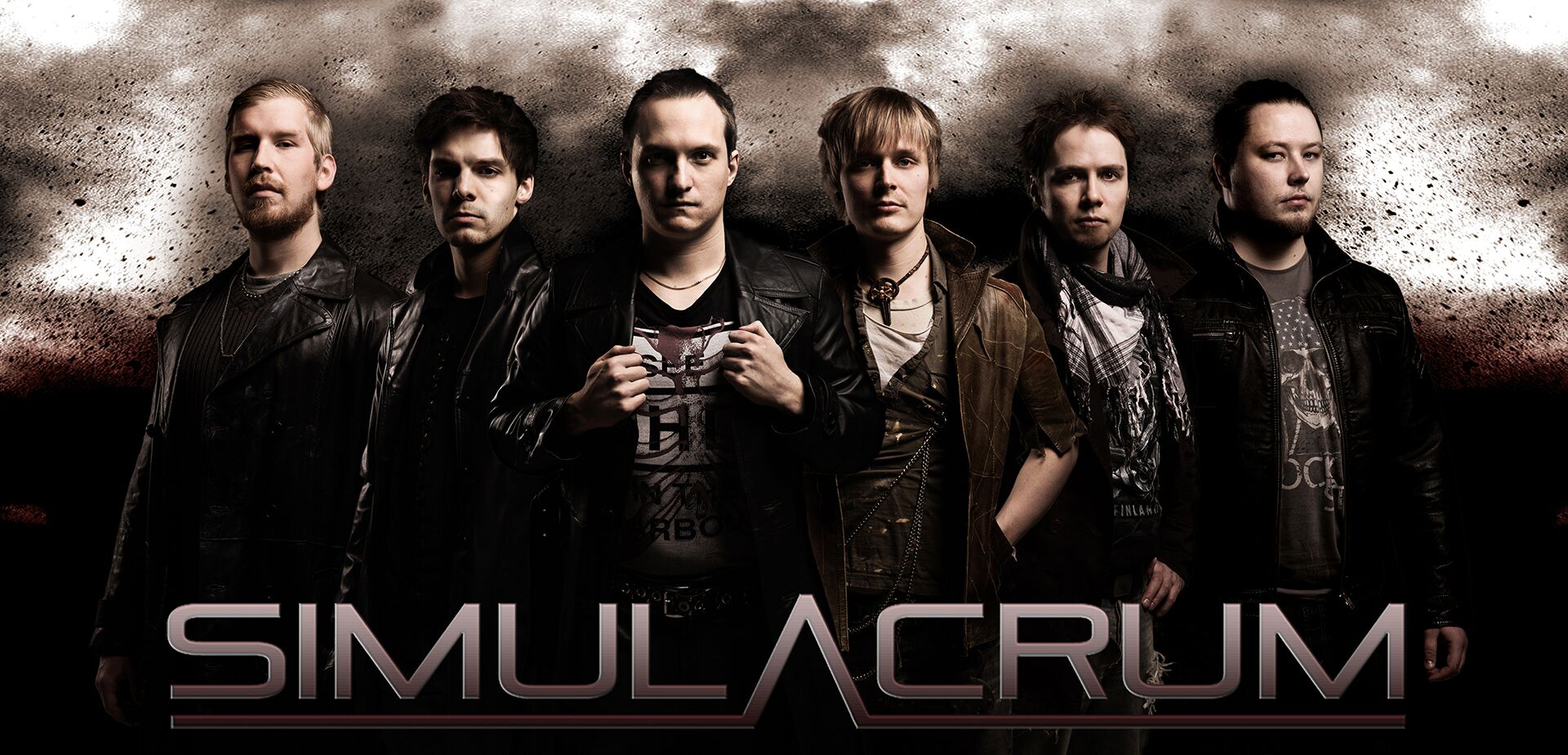 Review Fix chats with Simulacrum keyboard player/composer Chrism, who discusses the band's new album, "Sky Divided." Chrism also has some fun with us, sharing his goals for the future, as well as some of his favorite guilty-pleasure performers.
Review Fix: How did the band get together?
Chrism: The band started off as a high school project. I used to go to a music-oriented school so there were loads of mates to jam around with. Right from the start I got to know Olli, who was the sickest bass kid in town and together with him and my brother formed the first version of Simulacrum, which went by the name Oblivion Ocean. It took a couple of years for the band to find the members that are present on our debut, but I have to say the Puolala high school had a big part in the genesis of this band.
Review Fix: What acts inspire you guys?
Chrism: Stratovarius, Dream Theater, Symphony X, Adagio, Planet X, Andromeda, Shadow Gallery and Spiral Architect are acts we used to listen to at that time. Nowadays everybody listens to different kind of music. I would say that common musical preferences for all of us are groove, funk, fusion, jazz, classical, djent and, of course, traditional heavy metal.
Review Fix: What songs do you love but are ashamed to admit because no one would expect it?
Chrism: Britney Spears – Toxic has some great productional value and I had a crush on the girl as a teenager ;)
Nickelback – Rockstar, what can I say? The dude has a voice.
Winger – Can't Get Enuff, 90's cheesiness to the max!
Alain Caron – Slam The Clown, a guilty pleasure to watch these guys perform without flaw.
Review Fix: What do you think makes you special?
Chrism: The fact that we have our unique sound. Of course, it has a resemblance to all the bands we used to listen to as kids, but it isn't a straight copy of any of the bands. Also the fact that I am a keyboard player and do the composing gives the songs a different vibe in comparison to a guitarist composing a track. Also, our live performance is a lot more energetic and intense to what people are used to with a prog band. They usually tend to be a little nerdy on stage.
Review Fix: What song is the standout on this album, how was it written?
Chrism: Listening to the feedback I am pleasantly surprised that everybody seems to have their own favorite songs and none stand out too much over each other. My personal favorites though are Enter Hyperion and The Abomination. These two songs have a very different vibe to them and showcases the versatility of the band.
Review Fix: What song do you think people may skip on originally before it grows on them, why?
Chrism: With a Simulacrum album you have to be prepared to listen to the album about five times before making a verdict. I don't think there are any particular songs that people will dislike so much that they would skip a track. Anyway, I would say that this album is best when listened from start to end in one go.


Review Fix: How do you want this album to affect people?
Chrism: I want people to be curious about the music and listen to hidden treasures within each track. I can say that every song has details that are mixed into the background. You may need to listen with good headphones to hear them the first time. I wanted to make an album that has sustainability and keeps people interested for multiple listening sessions.
Review Fix: Bottom line, why should someone pick up this record?
Chrism: Because it is one of the most detailed and carefully produced prog/power albums of 2015. Modestly said eh?!? We also put a lot of effort into the music videos and storyline so this is a complete package of epic progressive madness!
Embrace The Animal Within: https://youtu.be/CadozVB2Gjc
Sky Divided: https://youtu.be/7ZNd9qB_5_8
Deep In The Trenches: https://youtu.be/7_1MSUDb-_0
Review Fix: What's next?
Chrism: I have some crazy ideas of where to take the band. Simulacrum is all about progression, so you will see the band evolve on each album. We have started composing new material and we will try and get a new album out a little faster than this one.One of our main focuses will be to get to play abroad. Our live show is intense and a large part of what the band is about, so we definitely have to give people the chance to experience it outside Finland.