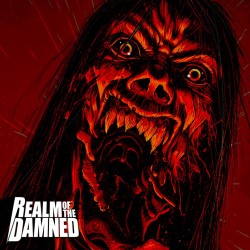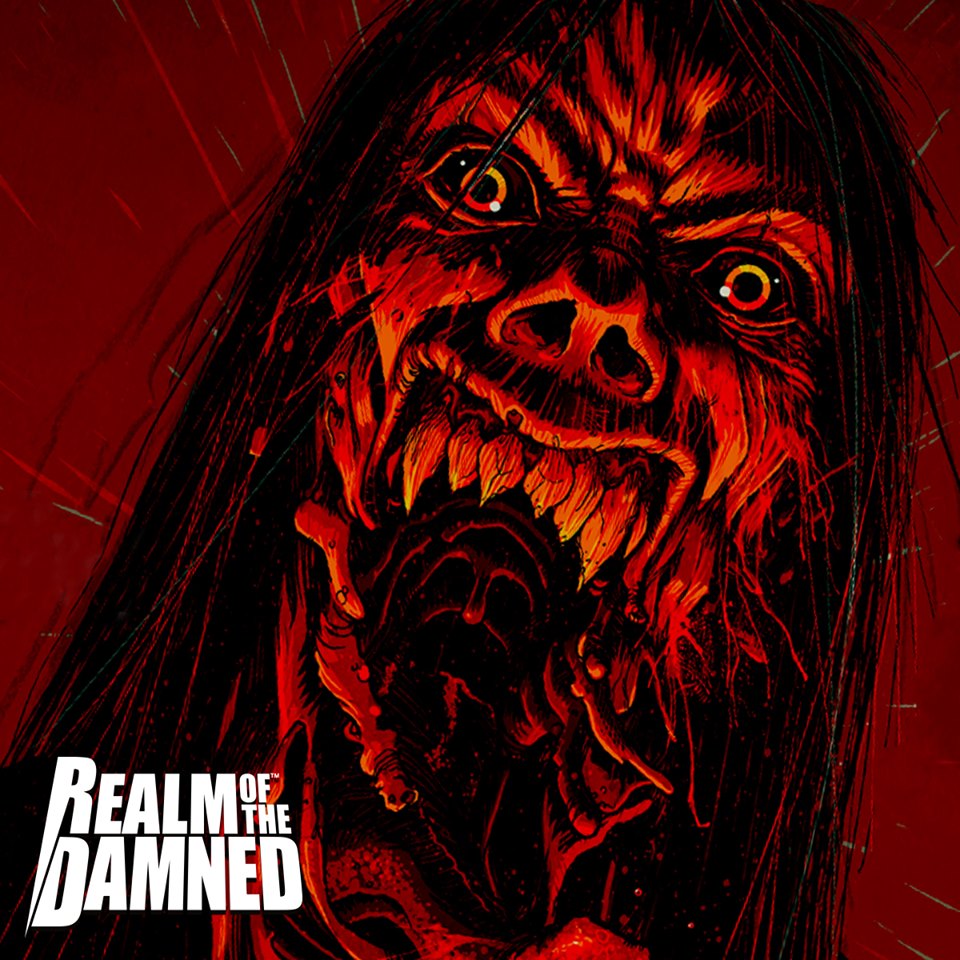 Review Fix chats with Candlelight label owner and October File bass player, Steve Beatty, who is set to launch his new graphic novel publishing company 'Werewolf Press' with the release of "Realm Of The Damned," a series written and illustrated by Alec Worley and Pye Parr.
About Realm of the Damned:

'Realm Of The Damned' is set in a dystopian world run by vampires and, to make things worse, the most brutal vampire ever is brought back to life.
There's no one left to protect us from what lurks in the dark.  There's no Hellboy, no Mulder and Scully, no Torchwood or Men in Black coming to save us.  The monsters have won.  Our world now belongs to them
Review Fix: What was the inspiration for the comic?
Steve Beatty: I love graphic novels / comics but really I was getting fucking bored of what I was reading! Like here is a marvel movie, bad guy does something bad to good guy, he grows up, he seeks revenge through a cape with a super power, falls in love- are you bored yet? I thought to myself as I guess you do when you are a kid and hear a great band I wanna do this myself and make it better or at least what I like. This is what I like. It's a lot of fun and I'm doing it. I don't care what anyone thinks, I like it. I'm creating what I want to read, it's fun when doing development meetings and having g discussions about how much of  a bitch do you want your lesbian vampire bitch to be.
Review Fix: What did you read as a kid?
Beatty: I read 2000 AD, Warlord, Battle Action, Tornado etc, a healthy dose of British comics, the only American comic I liked was Marvel's Dracula. 2000 AD was just mind blowing at the time, it broke some many boundaries. Once that started I dropped everything else. World War 2 stories just didn't match up to Judge Dredd battling human garbage in Mega City One.
Review Fix: The art is awesome- how did you decide on this particular look?
Beatty: I guess it was down to picking Simon Parr to Dio, I looked through what Simon had done and there was a particular load of art he had done and I looked at it and went  "that's my artist." He is amazing to work with and a very like able person, as is Alec, highly talented and nice people, easy to get on with. I like them both very much. The share the same passion and enthusiasm I have for this book so its great working together.
Review Fix: How will you manage both your comic and music career?
Beatty: Fuck knows, but I will. I work kinda 24 hours so I'm used to doing a lot and fitting it in.
Review Fix: Who do you think will enjoy the comic the most?
Beatty: The creative process  for sure and seeing it come together has been amazing. You can have all the ideas you want but actually making them happen is what excites me, working day to day to ensure it's the best thing we can do its what its all about. Seeing something you really like and working out how to turn great into amazing.
Review Fix: Bottom line, why should someone check this story out?
Beatty: It's genuinely good, I wouldn't say it was if I didn't think that. It's a great story full of great characters' with great artwork. We haven't held back on what we thought was needed, no comprise, no annoying romances etc. I said these monsters need to be monsters,  they aren't nice, they have no qualities , there will be no romances, no final punch-ups.
Review Fix: What's next?
Beatty: Book two and three are in planning now and we have a new title coming which we will announce early next year. It's a story of a man who enjoys his kills-they deserve to die you know….all of them. Who? The evil ones who walk amongst us…..howls of evil cackles as I walk into my living room from the home office,