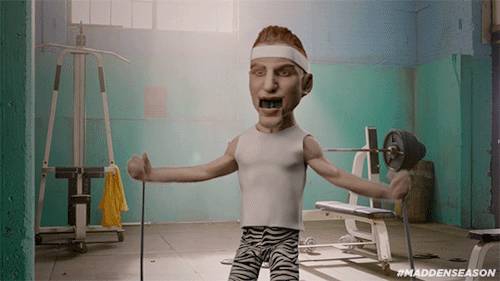 Stoopid Buddy Studios, known for the loony Adult Swim comedy "Robot Chicken," in collaboration with EA Sports, announced its latest project: a celebrity-packed Web series inspired by "Madden 16" — called "The Madden 16."
The show is set to pump out new episodes each week, and it will run alongside the NFL season.
Sports icons and other celebrities will also make appearances — in puppet form, that is — including Dave Franco, Christopher Mintz-Plasse, Colin Kapernick, Rob Gronkowski and Odell Beckham Jr.
These celebs are "on a mission to help humanity win at everything," according to the pilot episode.
"We'd like to thank our team for all their hard work and collaboration on this project," a post on Stoopid Buddy's blog reads. "From digital designs, to puppet fabrication, costumes, 3-D printing, tiny wigs, and lots of football stuff, we really made a touchdown with this one!"
Episodes can be found on the series' website or on YouTube.
EA's "Madden 16" launched Aug. 25 on PlayStation 4, PlayStation 3, Xbox One and Xbox 360.
Watch the pilot below: