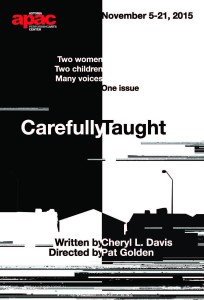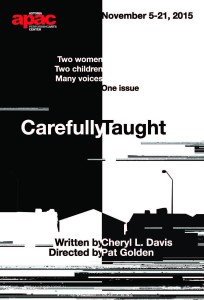 Review Fix chats with playwright Cheryl L. Davis, who discusses her new production, "Carefully Taught," currently being performed at The Astoria Performing Arts Center through Nov. 21.
Discussing the inspiration behind the piece, as well as her goals for it, Davis lets us know exactly what makes it so special.
Synopsis:

Carefully Taught is a modern-day drama that centers on the friendship of two schoolteachers–one black and one white. Their bond is shaken when one loses her job, and questions of loyalty and unspoken prejudice rise to the surface. This provocative tale challenges us to examine our perceptions of race in contemporary culture.
For more information on the production, click here.
Click the Link Below to Listen in:
Review Fix Exclusive: Cheryl L. Davis Talks 'Carefully Taught'