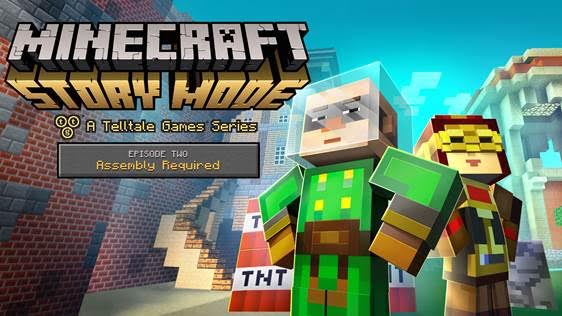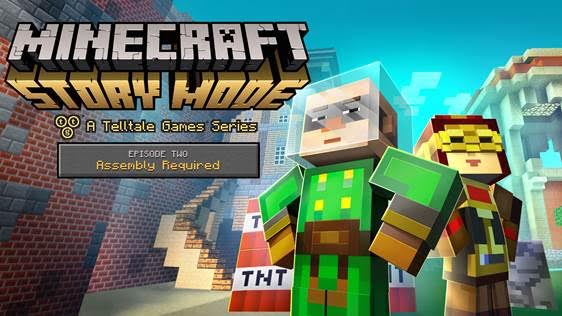 Warning: Episode 1 spoiler follows

Episode 1 of "Minecraft: Story Mode" took its sweet time getting to the good stuff. It ended with a tough decision and what felt like the real beginning of the journey. Episode 2, "Assembly Required," picks things right up. You're either off to find Magnus with Axel or onward to find Ellegard with Olivia.
Here's the thing: Axel is kind of annoying. That's OK because the others acknowledge that; however, that made the thought of going on an adventure with him too much to handle. Sticking with Olivia felt like the best option.
It wasn't.
We're not going to spoil it for you, but writing this review is tough. Episode 2 was pretty bad. Then we played it again, and it was pretty damn good. The journey with Olivia just wasn't that interesting. Axel's journey, on the other hand, was awesome. Let's look at this as a glass-half-full moment, though. If you're unhappy with your results, you can always go back and change them. And you don't have to replay the entire episode. They're separated into chapters, and using the Rewind option, you can revisit specific chapters in the game to make different decisions.
No matter which path you choose, they will ultimately reconnect. The episode doesn't offer two completely different experiences. It all unfolds smoothly, though, and it helps the story stay at a strong pace.
But while the pacing was fast, so was the episode itself. Even after exploring every interaction, "Assembly Required" is over too quickly — in about an hour or so. What a jip.
Telltale seems to be struggling a little with undertaking a family-friendly game. The writing can be unbalanced at times. Episode 2's funniest moment was when the characters were talking about this all-powerful bomb that could potentially help them save the world. It's called the Formidi-Bomb, or F-Bomb for short. Dropping the F-Bomb could destroy anything.
Yeah, they went there.
Then there are times where you can tell words like "asshole" are dying to be used, but instead we hear something like "big jerk." Telltale isn't exactly used to writing for younger audiences, and that's probably the studio's biggest challenge so far.
There are few memorable moments in "Assembly Required." It's too early for any major decisions to have any heavy impact. Sooner or later, things will come back to bite you on the ass, but not in this episode.
We said Episode 1 left you wanting more because there wasn't enough. Well, Episode 2 does that and then some. The pacing is an improvement, and the storytelling is either a hit or miss depending on your earlier decisions, but it's so friggin' short. Plus, the game doesn't seem to be taking advantage of its talented voice cast. There's still hope for it to be among the great games Telltale has produced, but Episode 3 will really need to step it up.