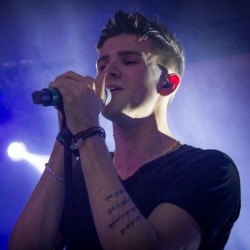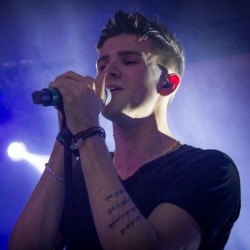 Review Fix chats with singer/songwriter Matt LeGrand, who discusses his new single "One More Try," as well as what it was like to work with songwriter Brandon Howard and what his goals for 2016 are.
Relocating from France to Chicago at seven, LeGrand's sound is influenced by a ton of different places and things. With a radio-friendly sound and a willingness to collaborate, LeGrand is someone who may be hearing a lot from in the future.
For more on LeGrand, click here.
Review Fix: How were you introduced to "One More Try"?
Matt LeGrand: It came across to me through someone. I heard it and instantly connected with it. Even though I didn't write the song, I felt it. It was super powerful and I loved it.
Review Fix: What was it like to work with Brandon Howard?
LeGrand: B is a really interesting guy.From the moment you meet him, you know your in the presence of a star. Love everything about him. Super cool vibe and so easy to work with. It's not everyday you get that. Definitely someone I look up to in this industry.
Review Fix: What was the feeling on the set of the video like?
LeGrand: I had to bring myself back to the spot where I first connected with the song. That first initial feeling was the truest. I also was super sick the night that we shot that. I had a upper respiratory infection. I couldn't breath or speak. Luckily we made a pretty warm and comforting video.
Review Fix: Who do you think will enjoy this song the most?
LeGrand: Anybody that connects with doing something wrong in a relationship. When you realize the person you were with is the one. This song is about asking for forgiveness. We usually hear the typical heartbreak ballad, but this one completely flips the perspective.
Review Fix: What's your favorite element of this track?
LeGrand: My favorite thing about this track is the vocal range I was able to pull off. It really goes through my whole entire voice, which I thought was super cool. Not to many instruments which left the song really open to play around vocally.
Review Fix: What's next?
LeGrand: 2016 is about to be a big year. That's all I have to say. I don't want to jinx
anything.