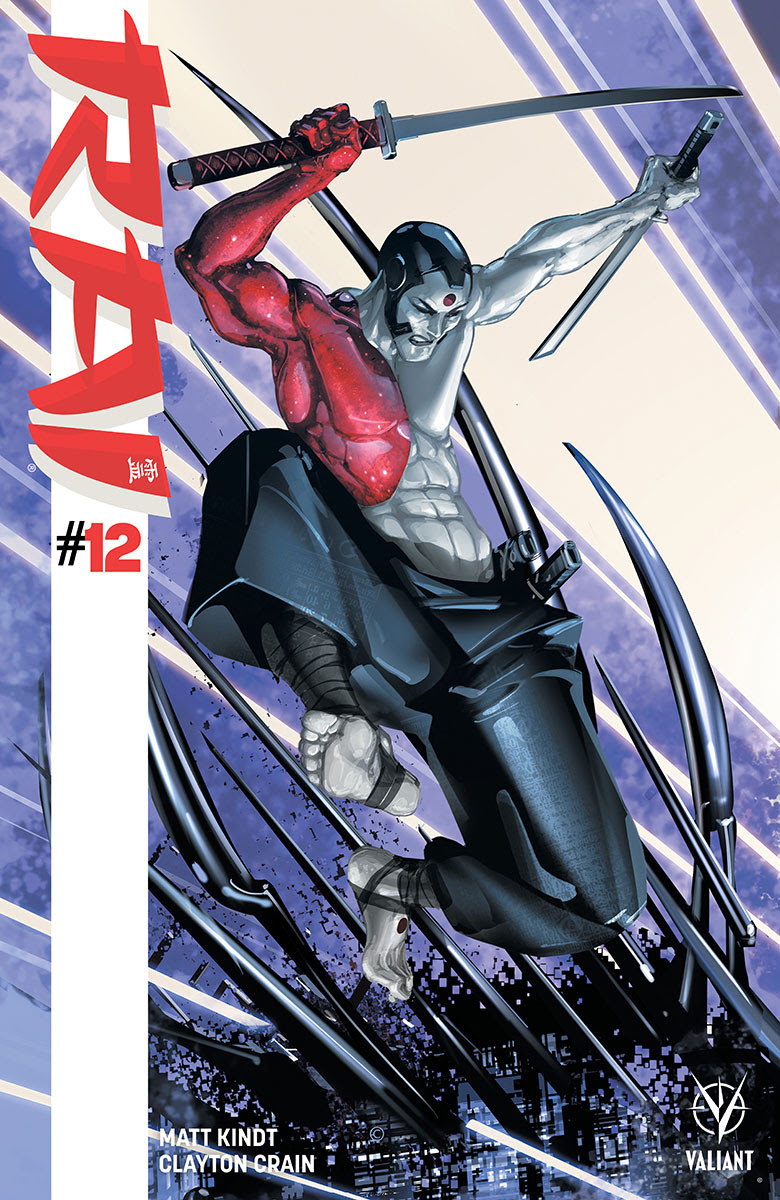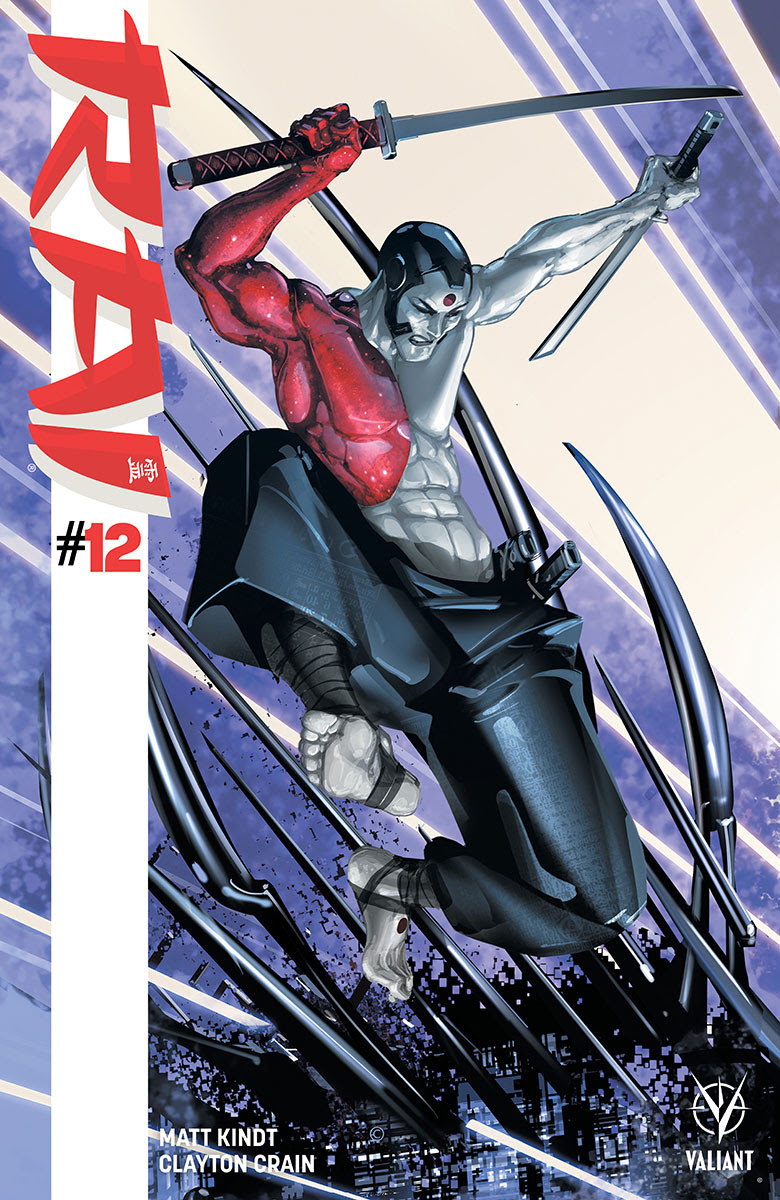 Gilad, the Eternal Warrior is the lynchpin of the Valiant universe. It may be odd to realize that in issue 12 of Rai, but you can't escape the warrior's influence. After being cast out from New Japan, Rai finds Gilad, who after thousands of years is still alive. The guardian of the geomancers in the year 4001 is still aiding in the fight to save humanity, even if they are hovering above planet earth. That being said, Rai has a rich and illustrious history that culminates in Matt Kindt's interpretation of this world.
Father, the innuendo-riddled antagonist in this story abhors plans against him. He believes that his New Japan is perfectly ordered. If that were the case, then he would not have sent his greatest threat to a "vast wasteland." With Rai gone Father believes that the rebellion will not succeed. However, like Mumm-Ra in "Thundercats" he's winning until he's lost and has made Rai's compatriots desperate. At one point in the graphic novel "Thundercats: The Return" Mumm-Ra actually wins by entrapping Lion-o in the sword of omens for nearly a decade and enslaving New Thundera. What does Mumm-Ra do in all that time? Nothing, but exude self-loathing and creating an environment ripe for the return of a savior. Essentially, by "winning" Mumm-Ra creates his own downfall. Father does the same, but the results are even more disastrous because he is able to do what other adversaries are not.
The devastating ramifications of a few of Rai's friends' plan leads one to reflect on turmoil in one's own life. What would you do if the final strike you commit on your enemy doesn't work? In its over-technological world Kindt poses to his readers just what type of resistance you should partake in. Perhaps you stand aside, contact the enemy of your enemy or sacrifice yourself. Then there's Rai in his attempt to journey back and overthrow Father, he has to consider the lies he's been raised on. Earth is not a desolate place, instead in Clayton Clay's artwork it's writhe with solutions for the people of New Japan.
Kindt is at his best when through his characters he voices the idea of the insubstantiality of words. It's one of the most straight-forward, profound statements in this comic because it forces the reader to slow down. Amidst all the action, someone will have a thought provoking moment. By the end of issue 12 you can't wait to find out what happens next. As the last panel shows the uncertainty of the lives in this work, it will remind you of those good cliffhangers of television back in the day. What's more you've become invested in a single issue. Even if this is the issue you start with, you won't feel lost. Instead, you'll feel a comradery with the characters and feel the timeliness of the narrative.