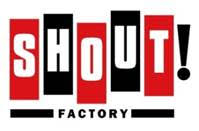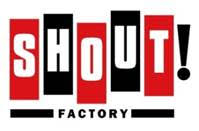 SHOUT! FACTORY SECURES NORTH AMERICAN RIGHTS TO
NEW ANIMATED FEATURE HOWARD LOVECRAFT AND THE FROZEN KINGDOM
Shout! Factory, a leading multi-platform entertainment company, and Arcana Studio have entered into a film deal to distribute the new animated feature HOWARD LOVECRAFT AND THE FROZEN KINGDOM in the U.S. and Canada. Film production is currently underway. Written, directed and produced by Sean Patrick O'Reilly, HOWARD LOVECRAFT AND THE FROZEN KINGDOM is the highly-anticipated movie adaption of Arcana's popular graphic novel of the same name, and introduces a new generation to the imaginative Lovecraft universe through new storytelling and entertaining animated adventures of a young Howard Lovecraft. The announcement was made today by Shout! Factory's founders Richard Foos, Bob Emmer and Garson Foos, and filmmaker Sean Patrick O'Reilly, CEO and founder of Arcana Studio.
In this picture deal, Shout! Factory has secured all U.S. rights to the movie, HOWARD LOVECRAFT AND THE FROZEN KINGDOM for digital, broadcast, home entertainment and theatrical distribution, as well as extensive rights for cross-platform releases in Canada. Shout! Factory plans a strategic rollout of this movie on a variety of entertainment distribution platforms and in packaged media in 2016. Shout! Factory and Arcana Studio will announce the cast in forthcoming months.
"We are very excited to embark on this new Lovecraft animated adventure with Sean and Arcana Studio. Sean and his film production team offer a compelling vision for storytelling, supported with amazing art direction," said Melissa Boag, Senior Vice President of Kids & Family Entertainment at Shout! Factory. "We look forward to building a multi-generational movie audience across a wide variety of entertainment distribution platforms next year."
"H.P. Lovecraft's influence in literature and film cannot be overestimated. Howard Lovecraft And The Frozen Kingdom is a wildly original blend of his fiction and biography, an imaginative and family-friendly tale that will satisfy fans of his literature and thrill kids with an appetite for the spooky and fantastical," said Shout's Vice President of Acquisitions Jordan Fields. "This will be quite a ride."
"The Howard Lovecraft graphic novel series is an award winning gem in our library. At Comic Con this year we introduced our Cthulhu mascot alongside the Necronomicon and the response was incredible. We know The Frozen Kingdom increases consumer choice as there are so few Lovecraftian feature films produced, yet so many fans of H.P. Lovecraft's work," said Arcana's Sean Patrick O'Reilly. "Teaming up with Shout is a dream come true because they are just as passionate as we are!"
ARCANA STUDIO presents a film by Sean Patrick O'Reilly. HOWARD LOVECRAFT AND THE FROZEN KINGDOM, based on the bestselling graphic novel by Bruce Brown, is written, directed and produced by Sean Patrick O'Reilly; producer, Michelle O'Reilly; art director & senior modeler, Gary Yuen; senior editor, Brendan Hansell; CG supervisor, Haqui Gbadamosi; animation director, Frank Poon; animation lead, Billy Zhao.
HOWARD LOVECRAFT AND THE FROZEN KINGDOM is a fun and thrilling animated feature-length movie for any Lovecraft fan. A fantastical, cinematic adventure that entwines new storytelling, events of H.P. Lovecraft's life, iconic elements of his writings and more!
About ARCANA STUDIO
Since its launch in 2004, Arcana has established itself as a successful entertainment company. Producing engaging storytelling with compelling art, Arcana is an innovative leader in the development of intellectual properties across all platforms. Arcana's library of wholly owned intellectual properties contain well over 5,000 characters that transcend gender, age, and cultural and geographic boundaries. Arcana owns one of the world's largest libraries of graphic novels.
In 2012, Arcana opened an animation division to develop and produce it's content for all platforms including film, television, direct-to-home and digital media. This extension of our comic book characters has provided new merchandising vehicles across all retail product lines. By combining our commercialization strategy with our extensive storytelling, packaging, and corporate management abilities, we seek to build a strategically diversified and profitable character-based entertainment business. Arcana has the experience of animated production, a top notch team to execute a plan and is a Canadian company that receives tax credit benefits for content production as well as research and development.
About Shout! Factory
Shout! Factory, LLC is a diversified multi-platform media company devoted to producing, uncovering, preserving and revitalizing the very best of pop culture. Founders Richard Foos, Bob Emmer and Garson Foos have spent their entire careers sharing their music, television and film favorites with discerning consumers the world over. Shout! Factory's entertainment offerings serve up feature films, classic and contemporary TV series, animation, live music and comedy specials. Shout's audio division boasts GRAMMY®-nominated box sets, Broadway cast albums, new releases from storied artists, lovingly assembled album reissues and indispensable "best of" compilations. In addition, Shout! Factory maintains a vast digital distribution network which delivers video and audio content to all the leading digital service providers in North America. Shout! Factory also owns and operates Timeless Media Group, Biograph Records, Majordomo Records and Video Time Machine. These riches are the result of a creative acquisition mandate that has established the company as a hotbed of cultural preservation and commercial reinvention. Shout! Factory is based in Santa Monica, California. For more on Shout! Factory, visit shoutfactory.com