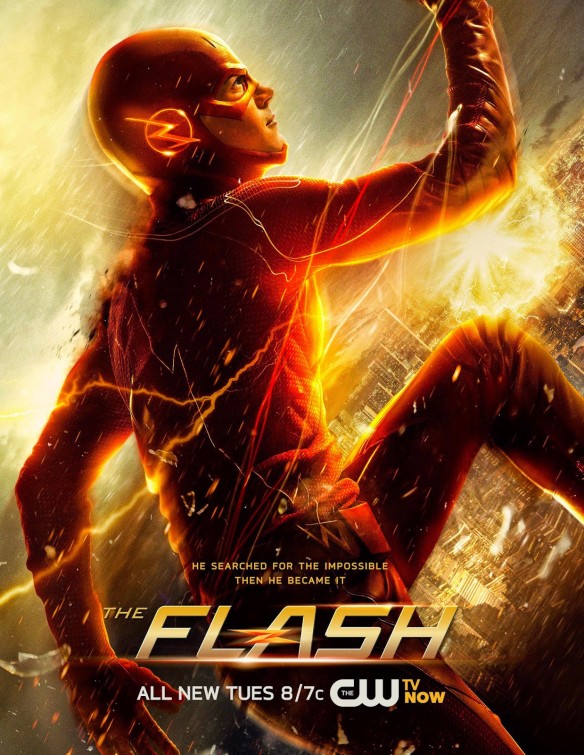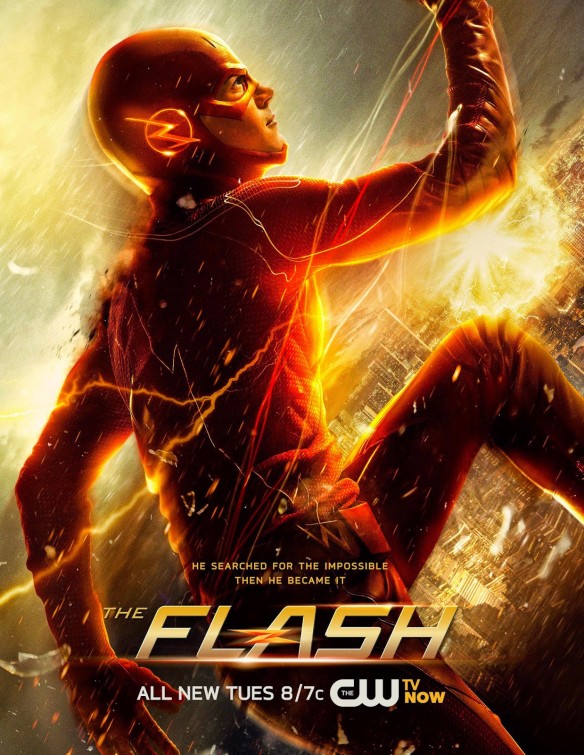 2015 was a down year for comic books at the movies – "Avengers: Age of Ultron" failed to capture the magic, "Fantastic Four" managed to make Tim Story's films look like the "Dark Knight" series and although Marvel did the impossible and made an "Ant-Man" film work, its box office returns were minuscule compared to other Phase Two films.
Now, just because it was not the best year for comic book movies, that by no means reflect what is going on in the realm of television. 2015 was a landmark year for comic books on the small screen.
Series broke new ground in terms of comic book adaptations, opting to ditch the "ahh, there are things coming out of the sky" end of the world that populate big-screen adaptations and taking on much more grounded stories that hit closer to home.
Come ride with us as we look at the top five comic book television series of the past year.
Agents of S.H.I.E.L.D: If we were doing this list pre-season three, "Agents of S.H.I.E.LD." would more than likely be at the very top of this list; however, as it delves deeper into the Inhumans arc and Hydra's history, the show is losing some of its bite – that being said, it is still one of the very best comic book shows on TV.
Anchored by Clark Gregg's performance as Phil Coulson, "Agents of S.H.I.E.LD." is a great action/adventure series with well-rounded characters and twists that'll genuinely leave you in shock.
Arrow: Just like "Agents of S.H.I.E.L.D," "Arrow" would be on a different spot on this list before this current season and that spot would be completely off the list. The emerald archer's dark turn in season three failed his viewers, never quite finding its footing, but that has not been a problem with season four.
With "Arrow" not being the only hero patrolling the CW, the series has had to step it up and it has risen to the challenge. With a bigger emphasis on team and a lighter touch that has added a new dimension to Stephen Amell's performance as Oliver Queen, "Arrow" is back to being the hero Star City deserves.
Jessica Jones: Out of all the series on this list, "Jessica Jones" has the least action and that is its greatest asset aside from kick-ass ensemble.
The Netflix Original series put on the screen issues we don't usually see in our comic book adaptations, which is violence against women, PTSD and drug abuse, all things that make "Jessica Jones" special. It is a psychological thriller that shows the depth of Marvel's stable of characters.
Daredevil: While we are on the Netflix tip, let us talk about the one that started the Netflix Marvel universe, "Daredevil."
Unlike its sister series "Jessica Jones," "Daredevil" is non-stop action showcasing fights that echo "The Raid" and "Oldboy," the series is a visceral experience. The show's action is quite literally a lot more bone crushing than Marvel's movies while keeping a focused story. Outside of its subpar finale, "Daredevil" turned in a near-perfect freshman season.
The Flash: "The Flash" leaves its competition in the dust. Like really where do we begin with what is possibly the greatest entry to comic book television ever? The perfect casting? The razor-sharp storytelling? Or the action sequences that push the limits of network television?
Every week the show continues to surprise and raise the bar for other genre series. It makes one wonder why Warner Bros. would even attempt to make a "Flash" film when they've got a show as good as this one that is not slowing down. Grant Gustin's Scarlet Speedster is up there with Robert Downey Jr.'s Tony Stark and other great comic book performance. If there is one show you watch that is based on a comic book, make it "The Flash."