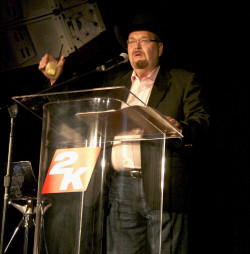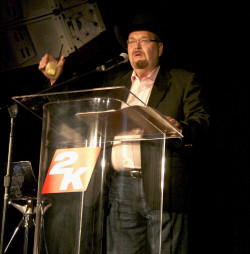 Review Fix chats with WWE Hall of Famer Jim Ross about his new gig, calling play-by-play commentary alongside New Japan Pro Wrestling veteran and former UFC Heavyweight Champion Josh Barnett beginning Friday, March 4 at 9 p.m. ET/6 p.m. PT. Discussing how the agreement to NJPW came to be, Ross lets us know exactly why this promotion is a special one. Ross also discusses the impact The Bullet Club has had on NJPW and professional wrestling as well as letting us know what other stars fans should take notice of.
Providing a great first-look into one of the most important wrestling promotions in the industry today, Ross also tells us why United States wrestling fans shouldn't waste an opportunity to see stars from the other side of the world.
About New Japan Pro Wrestling on AXS TV:
NJPW, which premiered its 52-episode second season on AXS TV Jan. 15, airs Friday nights at 9 p.m. ET/6 p.m. PT. This season features episodes highlighting matches from the 2015 New Japan Cup, Invasion Attack, HINOKUNI, Best of the Super Juniors 22, Dominion 7.5, G1 Climax 25 and more throughout the year.
Click the Link Below to Listen In:
Review Fix Exclusive: Jim Ross Talks New Japan Pro Wrestling And More