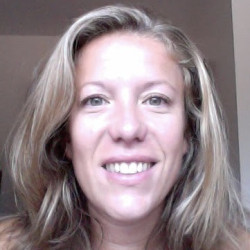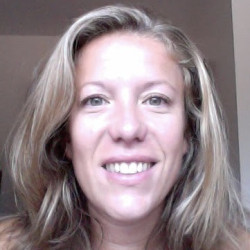 Review Fix chats with playwright Samantha Grassian, who discusses the goals and creative process of her upcoming run of Miss Peppermint in this year's Midtown International Theatre Festival.
About Miss Peppermint:
MISS PEPPERMINT by Samantha Grassian; starring Judy Alvarez, Courtney Constantino, Diana Craig, Sara Jecko, and David Green. Miss Peppermint hides a dark secret, which she has never revealed to anyone, until now… (Drama) Performance Schedule: Tues 3/8, 6:00pm; Thurs 3/10, 7:15pm; Fri 3/11, 8:30pm
Review Fix: What was the inspiration for this project?
Samantha Grassian: Intergenerational relations, intercultural relations, but beyond everything, how love, or how losing your love can make someone lose everything, including their mind.
Review Fix: What's your creative process like?
Grassian: For some reason, even before visiting it, I have always been drawn to New Orleans, where the play takes place. I had to write about it one way or another. So I did! After finally going there, I was blown away by how much of what I had imagined actually existed, it was almost as if I had been there before, in another life. I also had to do a bit of research to find a good "weapon" for my killer.
Review Fix: What makes this different or special?
Grassian: How often to you read or see a piece about an elderly serial killer?
Review Fix: What did you learn about yourself through this process?
Grassian: That I love to research, but also, and as one of the actors of the cast put it, that I am deliciously dark. (laughter)
Review Fix: How does it feel to be a part of something like this?
Grassian: Something like the MITF festival? Amazing. Seeing your work come to life is always such an amazing feeling, and I am so grateful to the organizers of the festival for giving me this chance!

Review Fix: What are your ultimate goals for this production and for the future?
Grassian: I would like to find a publisher. I'd also like to keep performing it here in New York and other places if I'm lucky.
Review Fix: What do you think your audiences will enjoy the most?
Grassian: The relationship between the two main characters, Maylis and Miss Peppermint. Or maybe the twist in the end.
Review Fix: What's next?
Grassian: More plays.