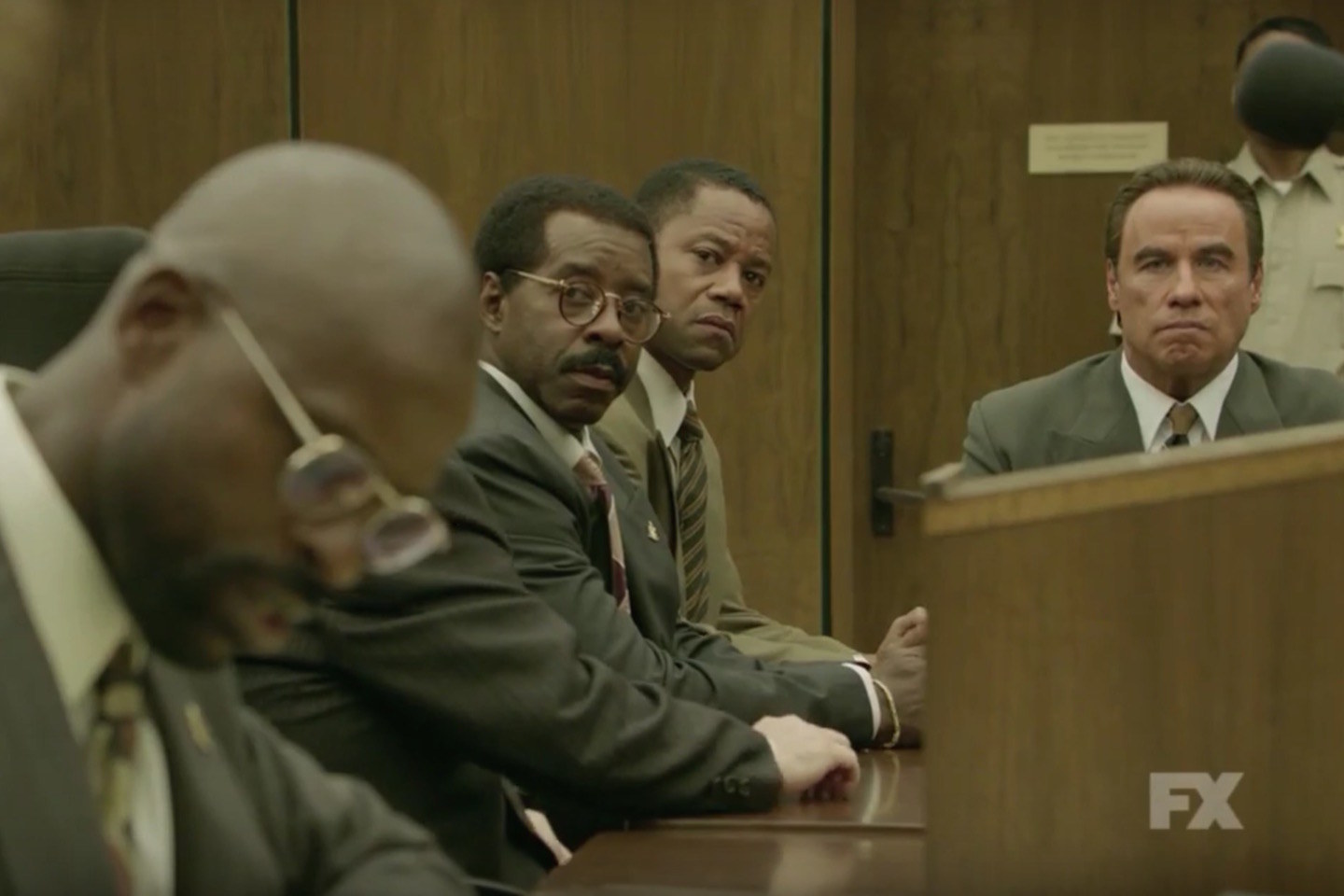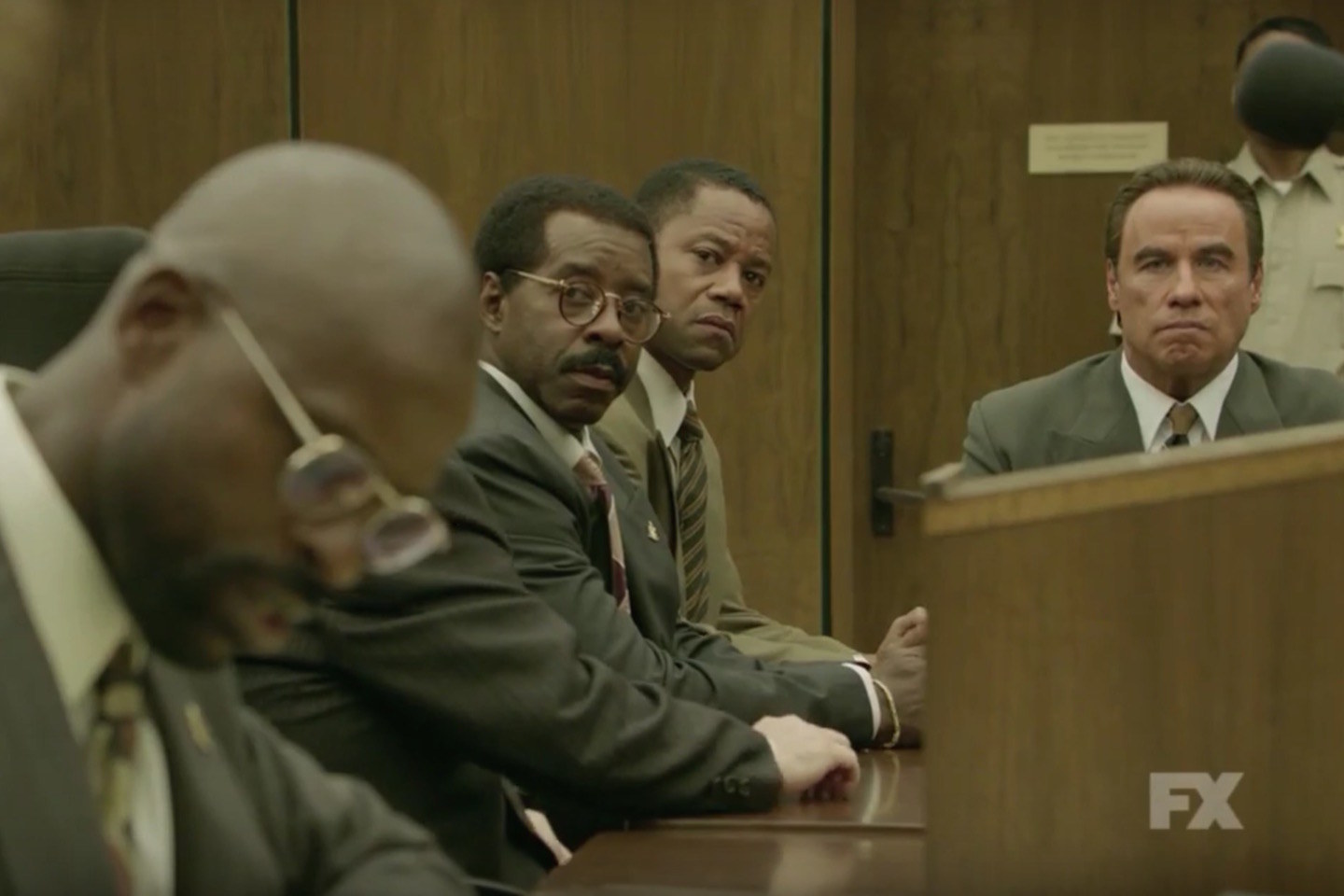 In this episode of "The People VS. O.J. Simpson, we get to see Johnnie Cochran at his finest as he takes Christopher Darden to school by putting him in his place in the courtroom.
"The Race Card" is an episode that has the jury visit O.J. Simpsons house with plenty of redecorating by Cochran. Johnnie wanted to show the jury that O.J. Simpson was a caring and simple man as opposed to the party animal and womanizer he was depicted as in the photographs in his home prior to getting a complete makeover. In this episode, we get to see how Johnnie Cochran's smooth litigation come into the play which proves why he was one of if not the best in the game. You could even say he was the O.J. Simpson of Lawyers if that makes any sense.
Throughout this episode, we see how Christopher Darden tries extremely hard to be in the good graces of Johnnie Cochran. However he is duly reminded that Mr. Cochran does not care about anything, not even skin color, but just to win this case. So far with Cochran's leadership, the dream team is absolutely living up to their name. Robert Shapiro, on the other hand, has become the least favorite character as he stands there with his snarky looks and boring personality.
What is great about this episode is that we get to see a flashback of Johnnie Cochran getting pulled over by a police officer while he is with his daughters just for being black and driving in a white neighborhood. This makes you want to root for Cochran and the Dream Team and forget that the race card is being thrown into the mix. Although Cochran has this smooth approach to speaking in the courtroom he also has a tremendous swagger that captivates not only the jury but the audience watching at home as well.
Cochran's smooth approach with O.J. Simpson is fun to watch as well. It makes you be in O.J.'s shoes and feel confident that everything will be ok and that you have complete faith that this case will be won. Just like Michael Jordan hitting a game-winning shot in the NBA Finals or Derek Jeter getting a game-winning hit in the world series, you as an audience can see how clutch Cochran is by his style of litigation and clutch performance in the courtroom.
Overall this episode was fun to watch. Anytime you get to see how Cochran practices his opening statement in his bedroom for his wife, you know he will bring his A game. On the other hand, Marsha Clarke continues to become an annoyance with her 80's perm and constant chain smoking. From a realistic view, knowing that there is a tremendous chance that O.J. Simpson did kill his wife, you quickly forget that you are watching an interesting chess match take place between the Cochran and Clarke. So far Cochran is light years ahead because of his style and ability to take over the courtroom, meanwhile, Clarke is stuck with clueless strategies which even include Darden prepping a racist cop who will take the stand.
It will be interesting to see how the remainder of this case will unfold and how many more tricks Cochran has up his sleeve.