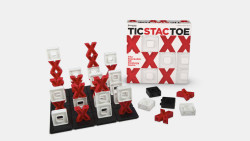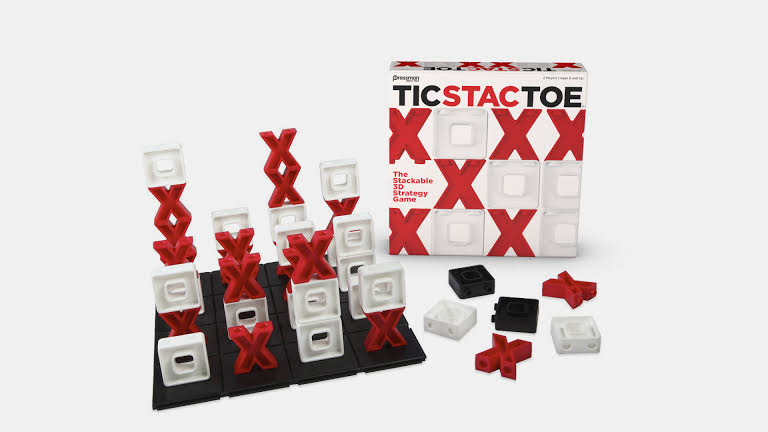 If you've never played Tic-Tac-Toe at some point in your childhood, you're either a communist or your parents didn't love you. Fast-forward to adulthood and if you don't let your kids play Pressman's new take on the classic, "TicStacToe," then you're either a communist or you don't love your children.
Easy to play and cool enough to take your kids away from their gaming consoles and handhelds, "TicStacToe" is sexily designed and a complete blast.
Featuring a plethora of stackable Xs and Os, "TicStacToe" allows you to either play the classic three in a row style with a stackable twist or their new four in a row version. The main difference here is that you and your kids will have to think far more strategically than you used to when playing the original game. "TicStacToe" creator Robert Appelblatt calls it a game as easy to pick up as checkers, but one that focuses on "spatial reasoning skills," and we have to agree. Through our first few games, things weren't exactly fun, until we started to realize how frenetic, fun and outlandish things can get once the pieces start getting stacked. Simply put, it's easy to put together and something that you won't want to stop playing.
Much like another classic, "Jenga," Appelblatt's "TicStacToe" is the perfect answer for any rainy day and belongs in your home. However, since it's so light and portable, it's a great game to have around with company or in the backyard on a lazy Sunday. Regardless of your age, the tried and true fun is one laced with nostalgia and one that you can enjoy for hours.