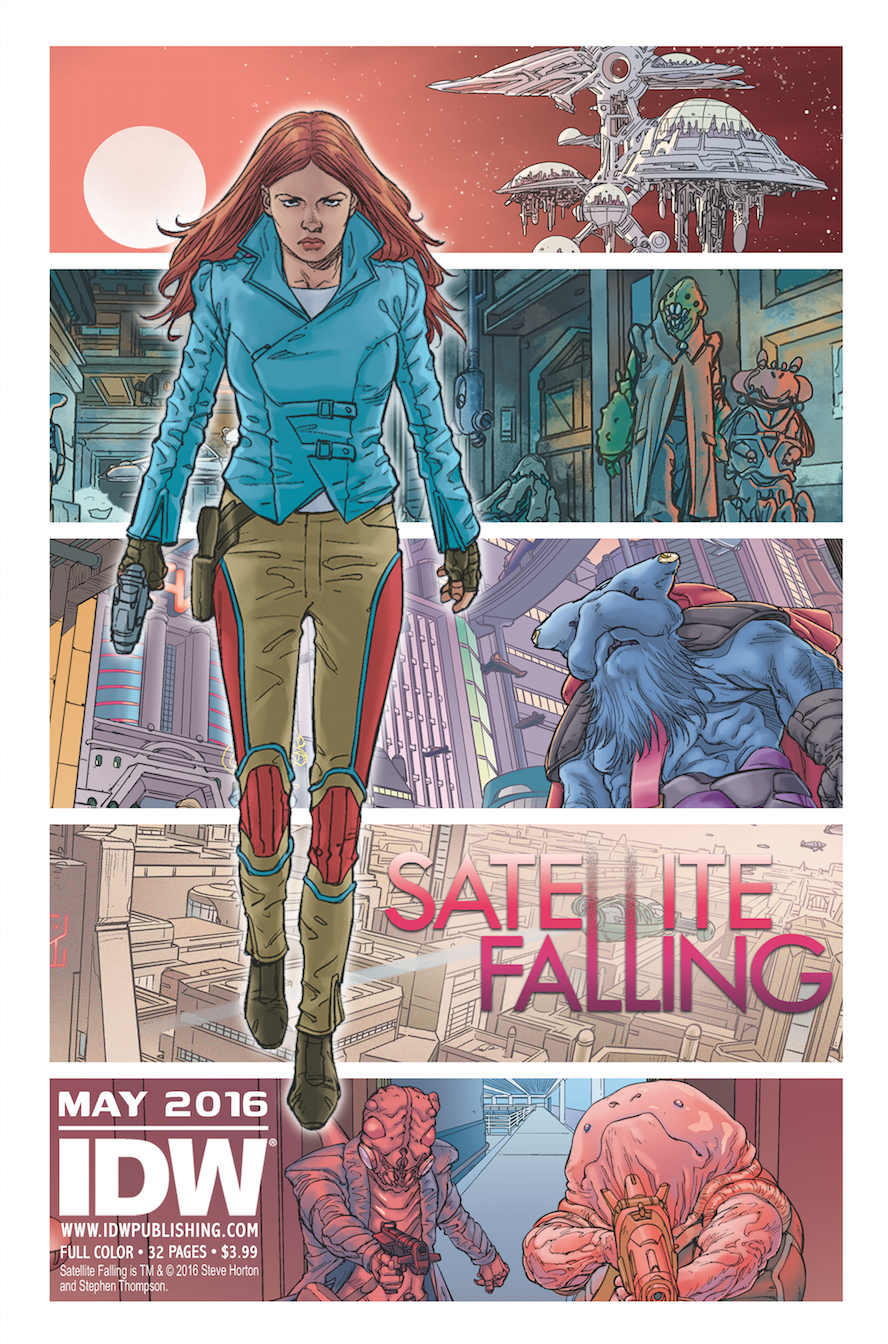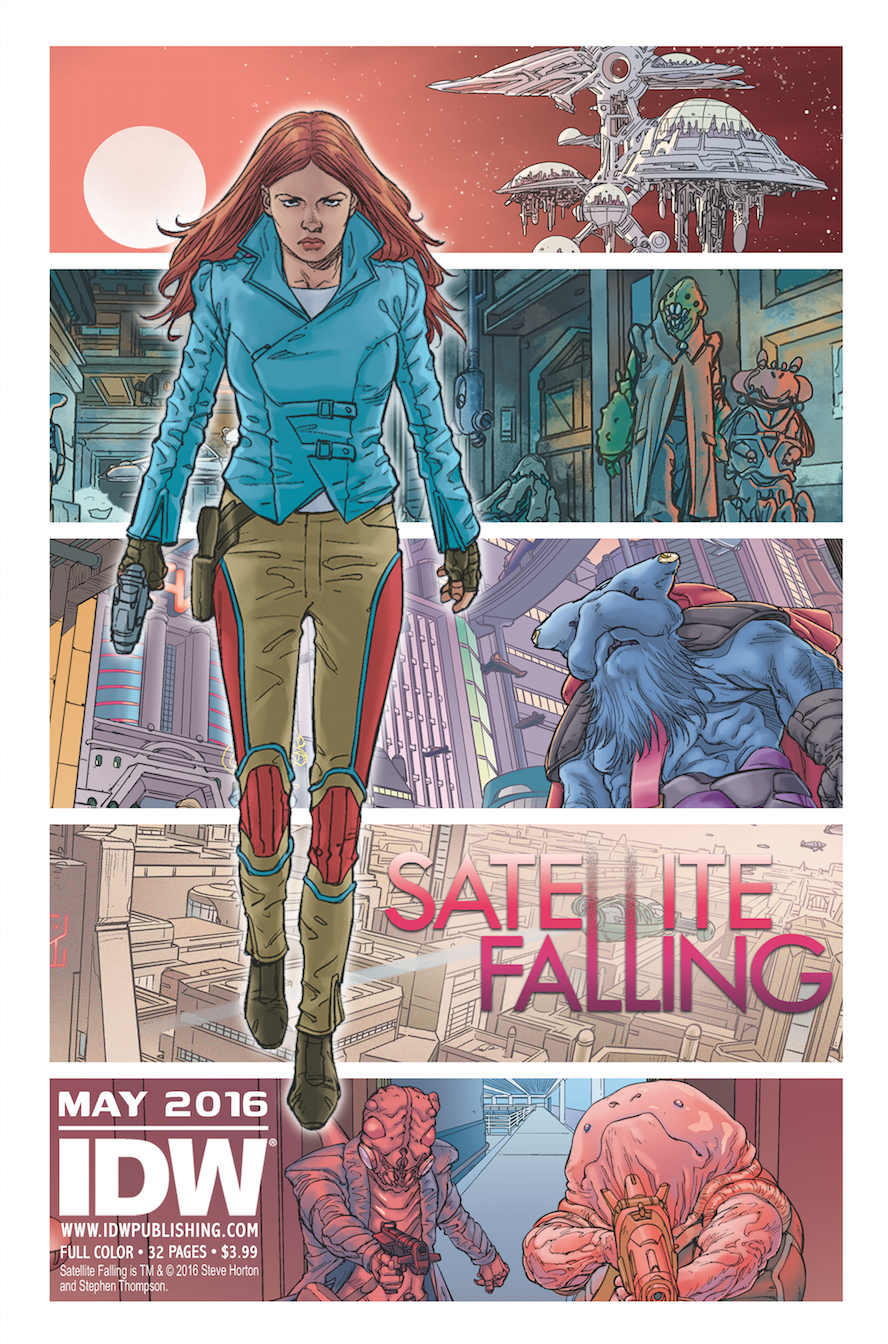 Satellite Falling, the latest original series on the horizon from IDW Publishing, kicks off this May, a month replete with creator-owned launches from the publisher.
The sci-fi-themed crime drama introduces readers to unique aliens, settings, and characters, wildly imagined by writer Steve Horton (Amala's Blade), beautifully rendered by artist Stephen Thompson (Star Trek, Brooklyn Animal Control), with vibrant coloring by Lisa Jackson (Angel). Satellite Falling tells the story of a lone human bounty hunter who jettisoned off her home planet after losing the love of her life, and now resides on a satellite spaceport full of aliens. Life, as she knows it, is about to take a turn for the surreal.
With Satellite Falling, Horton intends to explore similar themes he has tackled on past projects, but bringing those concepts to a more cosmic atmosphere. He promises "kick-ass heroines, wall-to-wall action, weird-ass dialogue, and amazing artwork."
Industry vets such as Dan Jurgens (Booster Gold) are echoing those sentiments, who exclaims, "Satellite Falling presents an exciting new world of intrigue and potential, populated with characters that very quickly make us feel as though we've known them for a long time. Jump in for an impressive start!"
As mentioned, joining Horton on this off-world adventure will be his newest collaborator, Thompson, whose otherworldly art will effortlessly transport fans to an eye-catching universe like no other that instantly sets Satellite Falling apart from other sci-fi sagas.
Satellite Falling marks Stephen Thompson's creator-owned debut, who jumped at the chance to take on art duties for this ambitious project. "Steve pitched a few concepts my way, and the idea of a single human working as a bounty hunter in a place otherwise inhabited entirely by aliens, haunted by her lost love was too good to pass up."
Early buzz for Thompson's art includes Ryan Sook (Buffy the Vampire Slayer), who praises, "Top notch artwork! I want anything Stephen Thompson draws!!"
In addition to Horton's breathtaking standard cover for issue #1, retailers can also order a Variant Cover from Judge Dredd artist PJ Holden in addition to a Retailer Incentive Cover by June Brigman (Power Pack). That's just for starters with more exciting variants on the way for future issues!
Satellite Falling will crash land at your local comic shop this May!