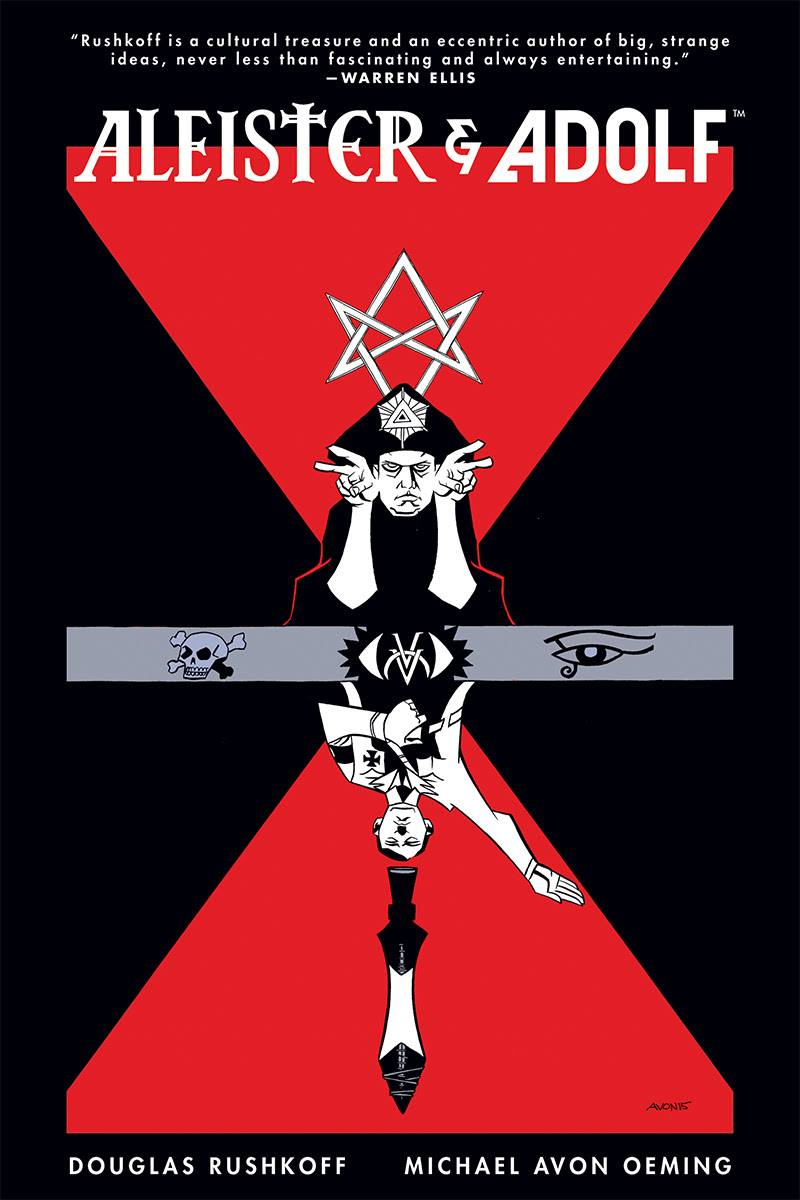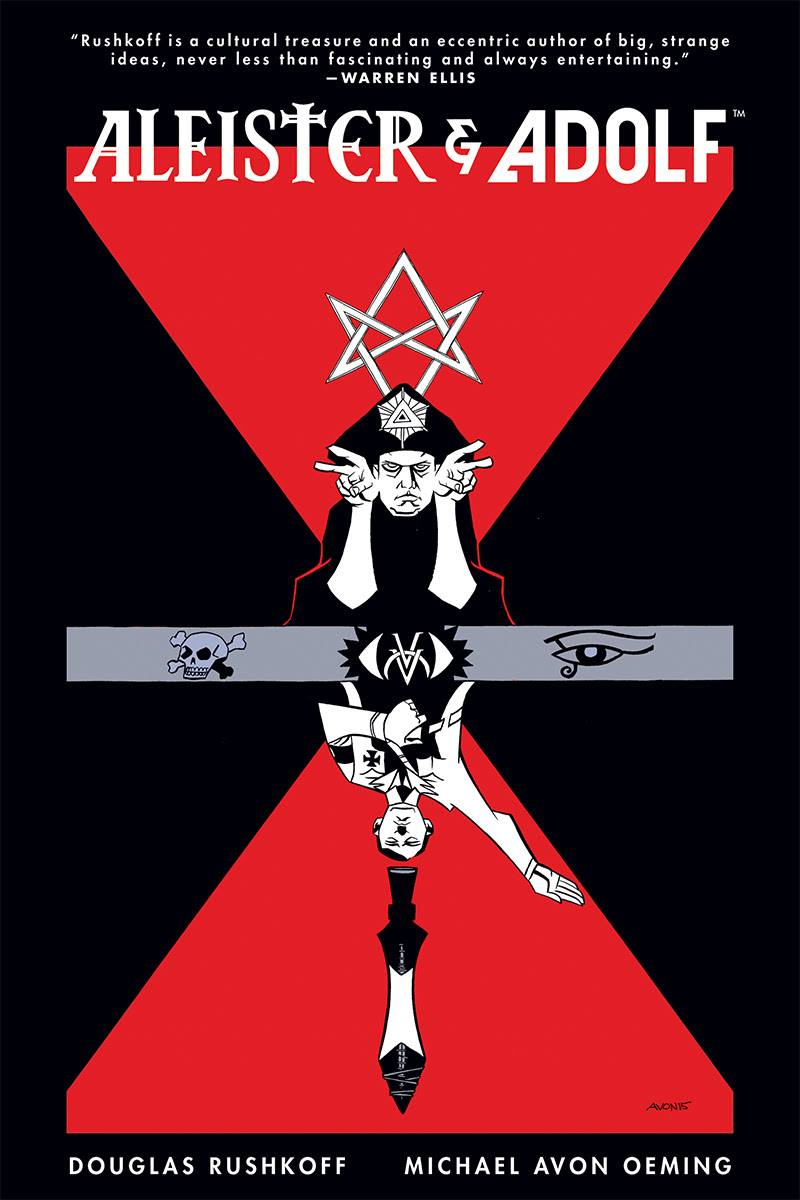 This fall, Dark Horse Books is set to publish a perception-altering narrative from media maverick Douglas Rushkoff: Aleister & Adolf!
In Aleister & Adolf, media theorist and documentarian Douglas Rushkoff weaves a mind-bending tale of iconography and mysticism, set against the backdrop of a battle-torn Europe.
This all-new original graphic novel, beautifully rendered by Michael Avon Oeming (The Victories, Powers), views real-world history through a psychedelic occult lens.
In a story spanning generations and featuring some of the most notable and notorious idealists of the twentieth century, legendary occultist Aleister Crowley develops a powerful and dangerous new weapon to defend the world against Adolf Hitler's own war machine—spawning an unconventional new form of warfare that is fought not with steel but with symbols and ideas. But these intangible arsenals are much more insidious—and perhaps much more dangerous—than their creators could have ever conceived.
Warren Ellis, author of Gun Machine, Red, Trees, and Transmetropolitan, says Rushkoff is "a cultural treasure and an eccentric author of big, strange ideas, never less than fascinating and always entertaining."
Aleister & Adolf (978-1-50670-104-2)Â is in stores November 2, 2016.