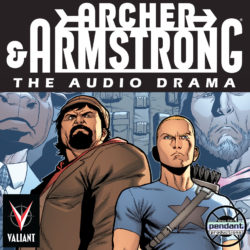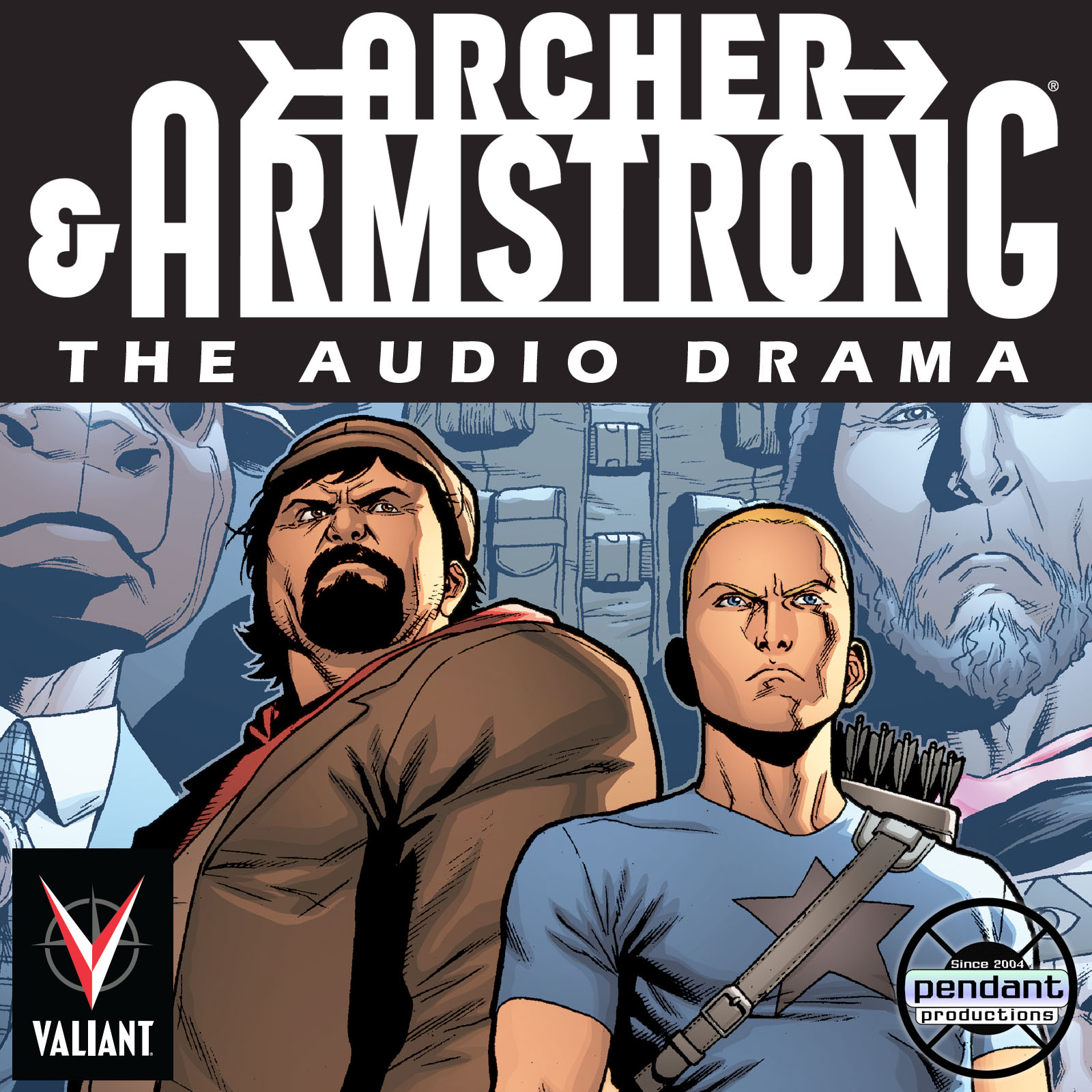 Review Fix's Patrick Hickey Jr. and Donna Lyn Washington chat with Executive Producer of Pendant Productions, Jeffrey Bridges, about the exciting new line of audio books based on some of Valiant Comics coolest stories. From how the project was conceived to the future of their partnership, Bridges lets us know what to expect from this unique experience.
Review Fix: How did this project come to be?
Jeffrey Bridges: In August of 2014 Valiant got in touch with us, and were curious about possibly bringing their characters into the audio drama medium. They dug our horror western "Phantom Canyon" and wanted to see if we'd be interested in partnering with them. They sent us a huge box of comics to go through, and initially we talked about possibly doing an entirely new story.
We had several pitches that they liked, but ultimately they decided to go with an adaptation of an origin story to introduce these characters to a new medium. For fans of audiobooks and audio drama who may not have been familiar with the comics, they wanted to sort of do an introduction to the characters and universe, so we ultimately went in that direction instead. 
 
Review Fix: How did you choose these two comics out of Valiant universe?
Bridges: We honestly liked everything that we read from Valiant, but the book we loved most was Archer & Armstrong. It also just so happened to be the book with the least amount of caption boxes. If you look at the comic, it's probably 99% dialogue, which is much easier to adapt than a book with a lot of captions/narration.
Adapting books with a lot of captions is certainly doable, but it requires much more tweaking if you don't want to use a narrator. We try to almost never use narrators in our audio dramas, because it almost always makes things feel old or dated… you'll notice not many movies or television shows use narrators these days, and of the ones that do, few use them well.
Audio drama has a bit of a stigma attached to it, where many people seem to think it's hokey and cheesy like the originals were back in the 30s and 40s. The originals were a lot of fun, but that's not what we're doing with Archer & Armstrong or any of our shows. They've got full casts, sound effects, musical score and are completely modern. They sound like a movie would, if you turned off the video feed. 
It also just so happened that A&A had a new comic coming, so the timing was serendipitous.
Review Fix: How does it feel to bring these stories out in a new way?
Bridges: It's really exciting to get to bring stories we love to a new audience. Hearing people who've never read a Valiant comic saying they're now buying the comics is absolutely amazing.
But it's just as gratifying to hear from long-time fans who are excited to get to experience their favorite characters in a new way. It's been a huge honor.
 
Review Fix: What makes these characters special?
Bridges: The care Valiant treats them with, and in this specific instance, Fred Van Lente's writing in the original comic that is at once both witty and heartfelt. We instantly fell in love with them. He also sent us a really nice e-mail saying it was great to "hear one's work so faithfully and skillfully adapted", and you can't ask for more than that.
Review Fix: How do you want them to be remembered?
Bridges: That's up to the listeners, really. All we can do is put them out there with all the love for the characters and medium that we can muster, and hopefully that shows in the final product.
 
Review Fix: Who do you think will enjoy them the most?
Bridges: Anybody who loves great stories, particularly those involving adventure, action, magic and ninja nuns. And I think that covers just about everybody.
Review Fix: What's next?
Bridges: Pendant's got a wide variety of shows, ranging from sci-fi crime drama to superheroes to modern fantasy and comedy. We also produce Shakespeare adaptations and even an anthology show. Some shows have reached the end of their runs and are complete, but many are still ongoing. You can find all our shows at PendantAudio.com, including "Archer & Armstrong" and the aforementioned "Phantom Canyon".
 
Review Fix: Who else are you considering for the audio format?
Bridges: I'm not sure I'm allowed to say. We're presently in talks with Valiant about what projects to adapt next. We've certainly got a few in mind, but nothing's set in stone yet. If you've got favorites you'd love to hear brought to life in audio drama, let us know!
Review Fix: Anything else you'd like to add?
Bridges: If people are interested in getting involved, our anthology show Seminar is always open for script submissions, and for many of our shows (including for A&A!) we post open casting calls, and anyone can audition. You will need excellent audio quality on your recordings, and we have tips for that (and submitting scripts) all up on our website. 
Drop by PendantAudio.com and you might just find some new shows to love, and possibly even help create.