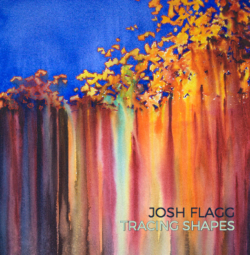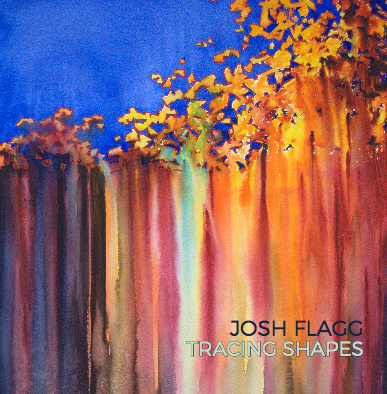 Review Fix chats with singer/songwriter Josh Flagg who discusses the inspiration and goals for his new album, "Tracing Shapes."
Review Fix: What was the inspiration for this album?
Josh Flagg: So many things have happened in the years since we put out our last album.  I myself have gotten married, had a daughter, had family members pass away – major events and milestones in my life.   Through it all I've been working on this record and all these moments and events made it into the songs in a way that was not true for the record before this.  At the same time we added another amazing guitar player to the band's lineup and the sound of the band transformed – we got thicker and heavier and the songs demanded more depth in every direction.  Lyrically I wanted to explore my own wants and fears.  I wanted to recognize these moments of import – births, deaths, togetherness, isolation, the optimism of possibility-  that color my own life in ways I might not understand ever and dig into them.  It just happened to dovetail with a band firing on all cylinders.  Everything acted as a feedback loop.
Review Fix: How is it different from your first?
Flagg: I think the band and I were looking to write this perfect rock song we all had in our heads for the last record and for this record I didn't give a second thought to what I thought a listener might want to hear or expect.  I just wrote the songs I wanted to write and we as a band just went for wherever those songs led us.
For the last record I think we felt so smart constructing these pop songs that went in the opposite direction the listener thought they were going, and we put so much time in trying to obfuscate what was happening lyrically in a song in order to subvert the listener's expectations.  It seems weird now to try and outthink yourself like that.  This record runs a different course I think.
Review Fix: What's your creative process like?
Flagg: I want to turn my mind off and play guitar – not trying to play anything and not to think about playing anything – as if you're trying to see the picture behind the fuzz and you need to defocus your eyes.   If I'm successful I'll realize that I've been looking at Abraham Lincoln for a minute.  You look down and realize you like this little riff, this chord progression.  In most cases a melody comes pretty easy and hopefully the song writes itself.  Of course, most of the time you've written a shitty song and you gotta start over.  Sometimes you think you really got something and then it dies when you bring it to the rehearsal room.  Sometimes something I thought was dead in my living room gets out into a different body in the rehearsal room  Being a songwriter in a band is like that.  It's a group effort and I rely on my friends in this band to make songs happen.  Once the band can play the song I sing a bunch of gibberish until I find that word, line or lyric to hang the song off of and then the process slows to a painful crawl as I labor and belabor the lyric writing process.  Looking for the the lyrics that at the best accentuate and at the worst just don't get in the way of the emotion of the music itself.
Review Fix: Who influences you guys musically?
Flagg: We wanted to make a great fucking rock record. Â We wanted to write it, kill it and play it live. Â We sit around in the tour van and watch videos of Bowie, Zeppelin, Radiohead, Replacements, QOTSA, Prince, Arctic Monkeys, Elvis Costello, Kinks, Otis Redding, NIN, Pixies, Squeeze. Â There is so much lo love, to get inspired by, to learn from, to emulate. Â We just want it to be played and played fucking loud.
Review Fix: How do you want this album to be remembered?
Flagg: We want it to be remembered as something that stands the test of time. Â That can be listened to 20 years from now and that could have come out yesterday or 30 years ago. Â A rock record played by people with intent and about things that ring true through time.
Review Fix: What are your goals for the rest of the year?
Flagg: This year will be spent touring and promoting this record.  We want to reach as many ears as possible.  The goal for this year is to hop on a couple tours with bigger bands in order to play to as many new people as we can.  It's been great writing and recording this record but the real enjoyment is getting out in front of people and sharing.  We're going to keep writing and recording.  You can't stop these days.  Yes, we're proud of this record and we're going to play the shit out of it but we've got tons of more work to do.  Make music every day is always the goal.
Review Fix: What's the standout song here? How was it written?
Flagg: I think the standout song here for me is Setting Suns. Â you
Review Fix: Bottom line, why should someone listen to this album?
Flagg: You should listen to this record if you like rock and roll, layers, depth.  You'll play drums and air guitar.  Turn it up – in your car on the highway, in your headphones on the train.  Just turn it up.
Review Fix: What's next?
Flagg: Always music. Â Play shows, write songs, learn songs, make videos, get in the van, meet weirdos and freaks in every one of the United States, tour Europe, Asia, South America. Â Play music. Â Hear music. Â Repeat.