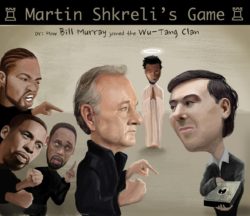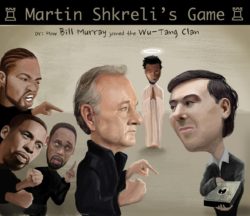 Review Fix chats with Playwright Lauren Gundrum, who discusses her new production "Martin Shkreli's Game: How Bill Murray Joined the Wu-Tang Clan," which is set for a run at this year's Midtown International Theatre Festival. Breaking down the inspiration for the production and all the mainstream press it has gotten recently as well as the musical influences behind the original tunes, Gundrum is excited for the future.
For more on this production, click here.


MARTIN SHKRELI'S GAME: HOW BILL MURRAY JOINED THE WU-TANG-CLAN by Lauren Gundrum and Joel Esher. Who else but Bill Murray would team-up with the Wu-Tang Clan to steal back their priceless album from pharma bro, Martin Shkreli. Tues 7/19 @ 8:00pm; Wed 7/20 @ 8:30pm; Fri 7/22 @ 6:00pm; Sat 7/23 @4:15pm; Sun 7/24 @ 3:30pm; Sun 7/31 @ 7:30pm.
Click the Link Below to Listen in:
Review Fix Exclusive Midtown International Theatre Festival Coverage: Lauren Gundrum Talks 'Martin Shkreli's Game: How Bill Murray Joined the Wu-Tang Clan'