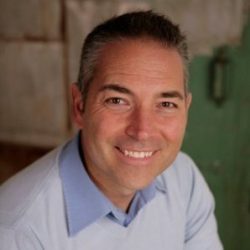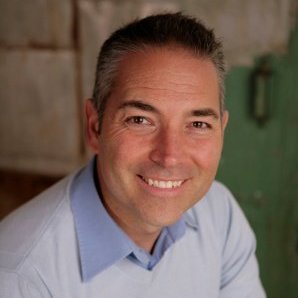 Review fix chats with playwright Dewey Moss who discusses his production "The Crusade of Connor Stephens" and it's run at this year's Midtown International Theatre Festival.
THE CRUSADE OF CONNOR STEPHENS written and directed by Dewey Moss. The adopted child of a gay couple is killed. The day of the funeral brings the gay couple's less-than-sympathetic family. Presented under an Actors Equity Agreement. Wed 7/20 @ 6:00pm; Fri 7/22 @ 8:00pm; Sun 7/24 @ 1:00pm.
For more on this production, click here.

Review Fix: What was the inspiration for this project?
Dewey Moss: I almost always write about issues that center around LGBTQ characters, but with the goal to create something that will engage audiences of all types. Like many in our country, I remain outraged over the amount of gun violence in our society, particularly the school shootings that have become almost all too commonplace. As I began to think about the shootings both from both the shooter and victim perspective, as well as doing research on various shooting reports, I found that the shooters often have clear reasons for performing such a violent act. In a sense, that would have been easy to write about. What began to interest me, however, was how the shooter arrived at the point of such a decision. What kind of seeds were planted that caused such hatred? Or what did they hear and start to believe to cause such self-assured righteousness in their act? At the same time I began to see a backlash against the LGBTQ community despite the fact that civil rights were moving forward. Marriage equality, and more recently the issues around transgender rights have caused many people on the opposite side of the debate to become more hateful and in some cases more violent.
One day I was watching a YouTube clip of a prominent Southern Baptist preacher who was spewing hateful anti-LGBTQ rhetoric from the pulpit as the congregation laughed and applauded. I thought back to my own personal experiences growing up in a Southern Baptist church in Texas, and how often I heard the hateful speech against LGBTQ people (though not exclusively against that group). As a young gay male sitting in those pews (and later as a church musician and singer), it made my life a sort of living hell. As I watched that YouTube clip, my first thought was, "My god! This is still going on after all these years!"
And there it was – the inspiration for The Crusade of Connor Stephens. The premise became simple: what if a person who felt that way had to deal with the extreme consequences of the very hate they preached and ultimately condoned? Even if it wasn't them that pulled the trigger of violence, do they hold responsibility? These are the ideas that I explore in the play, through a very broken family trying desperately to heal itself from a tragedy. Nothing is black and white – and I hope that the audience leaves The Crusade of Connor Stephens not only moved emotionally, but also challenged about the kinds of influences they may experience every day.
Review Fix: What's your creative process like?
Moss: I am usually inspired to write about topical issues, particularly in the LGBT community. My feature film, A Normal Life deals with gay parenting, Death of the Persian Prince deals with a transgender human rights issue in Iran, and The Crusade of Connor Stephens is continuing the course dealing with religious ideology against gay people. Once I have an idea, I spend a good deal of time researching various elements of the idea. After I feel like I have a sufficient understanding of the issue that I'm writing about, the real work begins — and that is to turn the issue into an experience — to really get into the characters' heads and let the character intention drive the narrative. This is the part of the writing process that I consider most fun — the characters really begin to "speak." While I never lose sight of the issue at hand, and I also have a general idea of what the storyline may be, I'm always amazed at where the characters take me and how the final script turns out. Of course, once the script is completed, I begin a significant amount of rewrites until I feel like it is ready to be read, at which time I call a few of my friends for an informal reading. Then more rewrites, another reading, more rewrites, and finally a more formalized reading with professional actors. The Crusade of Connor Stephens had a very successful professional reading (called a "29-hour Reading" in the biz), and it became clear that it was ready for development and production.
Review Fix: What makes this different or special?
Moss: Because of my background as a gay man having grown up in Texas and moved to NYC, I think my viewpoint as a writer has the edge of an urban person with the sensibility of the Southern USA. My experience both as an actor and director gives me a strong sense of writing from the character's point of view. Whereas many writers start with a strong sense of story, I focus primarily on the intentions and thought processes of the characters to drive the creation of the story; for me, everything begins and ends with the characters. This is particularly important to me when writing about issues — to make sure that the issues are embedded into the character's emotional being and experiences as opposed to writing about the issue itself. I feel this helps effectively connect my work to audiences.
Review Fix: What did you learn about yourself through this process?
Moss: What I continue to learn most each time I write a piece is to constantly set aside any preconceived ideas of an issue in order to humanize all the characters. No matter how open-minded I consider myself to be, it's always a challenge to divorce myself from a character that I so wholeheartedly disagree with, and to place myself in his or her shoes and try to understand why they are who they are. Yet if I weren't willing to allow myself that freedom, I would fail completely at humanizing characters. Sometimes I think my goal is to look at my characters and ask myself if I've "proven their case," in other words, if I were a person that could think like them, would I leave my play saying, "they are absolutely right." And for me personally, that takes a lot of effort.
Review Fix: How does it feel to be a part of something like this?
Moss: I'm so honored to be a part of The Midtown International Theater Festival, in part because their mission statement aligns with my overall feeling about developmental theater. With Off and Off-Off Broadway no longer being as viable of a developmental space in NYC as it once was, and certainly commercial Off Broadway theater has waned over the years and rely on the non-profit theaters to present a limited amount of new works, we desperately need more places for theater to grow and develop without the immense costs that go into a production, and MITF allows for that and so much more. They have been encouraging and terrific to deal with.
Review Fix: What are your ultimate goals for this production and for the future?
Moss: It's hard to predict the path of any show, but I certainly hope that The Crusade of Connor Stephens is effective enough with audiences for it to have a life beyond our first festival. One always hopes it will be on the path to a Broadway production, but I hope that the ultimately it continues in whatever venue will have it, so that the message will reach as many people as possible.
Review Fix: What do you think your audiences will enjoy the most?
Moss: "Enjoy" for an intense and emotional drama is a difficult word to define. I hope they enjoy being moved by the extraordinary performances and having a night of terrific, dramatic theater. But I can most definitely say that I think they will love a certain character named Grandma Vivi'n, simply because she "tells it like it is."
Review Fix: What's next?
Moss: I'm so pleased that Death of the Persian Prince, my play that had a very successful premiere in the Midtown International Theater Festival last summer, moved to the South Asian International Performing Arts Festival where it won Best Play, and then had a run at the wonderful DMAC-Duo theater on East 4th Street, is now set for a commercial Off-Broadway run in the Spring of 2017. I am also working on a number of new projects, including a gospel musical comedy called The Southern Baptist Biddy Band (And Their Dirty Little Secret).