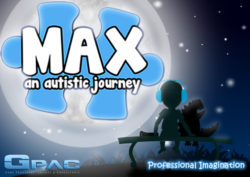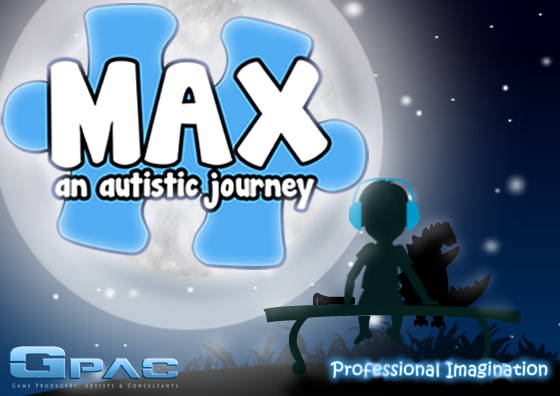 Review Fix chats with "Max, an Autistic Journey" creator Stéphane Cantin, who discusses the inspiration for the game and its goals. Inspired by indie classic "To the Moon," Cantin tells a tale that is unlike any video game on a console to date.
About the Game:

In Max, an Autistic Journey the player assumes the role of Max, an imaginative ten-year-old, that has been diagnosed with an Autism Spectrum Disorder (ASD). Traversing Max's home, school and wild imagination players will find ways to deal with the seemingly insurmountable challenges and frustrations of everyday life. Many players will discover a world familiar but alien to them. Some may relate to Max's story all too well. Regardless where you fall in the spectrum of life, Max, an Autistic Journey delivers an entertaining, imaginative and informative adventure where the visualization of the beasts may be fantasy, the emotions and frustrations they represent are very real for a lot of people.
Review Fix: Why do you think so many people still play retro RPGs?
Stéphane Cantin: Nostalgia and accessibility. Classic retro inspired RPGs can tell wonderful and complex stories while still remaining very easy to play, even for the non-gamers.
Review Fix: What games inspired this one?
Cantin: To the Moon from Kan Gao is my #1 inspiration. Other games are Final Fantasy VI (of course) and the classic Dragon Quests.
Review Fix: What has development been like?
Cantin:Â It has truly been a labour of love over many nights and weekends. It brought me so much closer to my kids and they blew me away time and again with their imagination and involvement with this project! There were many more highs than lows!
Review Fix: With all the competition on the mobile market and in the indies now, how difficult was it for you guys to try and make something that stood out?
Cantin: The goal really wasn't about making a game that stood out. First and foremost, I made Max, an Autistic Journey simply out of inspiration from my son. His impact on my life has been so profound and if that translates into something that stands out, that would be amazing.
Review Fix: Any chance at a PS4 or Vita release?
Cantin:Â There are no console plans at this time. However, once we get through Greenlight and officially launch we will be turning our attention to the mobile market.
Review Fix: Bottom line, why must someone play this game?
Cantin: To have a whole lot of fun discovering what a day in a life can be like sometimes for a ten-year-old boy named Max who has an Autism Spectrum Disorder. I think the best word I can think of to describe this gaming experience is "Edutainment", but not in that "Let's learn math!" way. It's education and awareness to something a bit more profound. And more so than awareness, understanding.
Review Fix: How do you want this game to be remembered?
Cantin: It's the game that taught me to understand better some of the basic challenges a ten-year-old boy named Max with an ASD can face every day. It gave me a perspective that I never knew existed. I hope others remember it as fondly.
Review Fix: What are your goals for this game?
Cantin:Â To raise awareness about Autism and ultimately, bring some clarity and reduce judgement. Getting out there and having as many people as possible playing it and maybe getting something about autism out of it is the real challenge now.
Review Fix: What's next?
Cantin: Next is to get the word out there as much as we can that there is a game called "Max, an Autistic Journey" that might help some people better understand something that is so vast and so complex that it's sometimes easier to judge or ridicule.
Review Fix: Anything else you want to say?
Cantin:Â Go to: http://steamcommunity.com/sharedfiles/filedetails/?id=723380187 vote YES and spread the word! Also, if you know someone who always seems to be a little off, maybe to his eyes, the whole world feels a little off, constantly, even in the most mundane activities. Maybe he needs just a little patience and understanding from you.