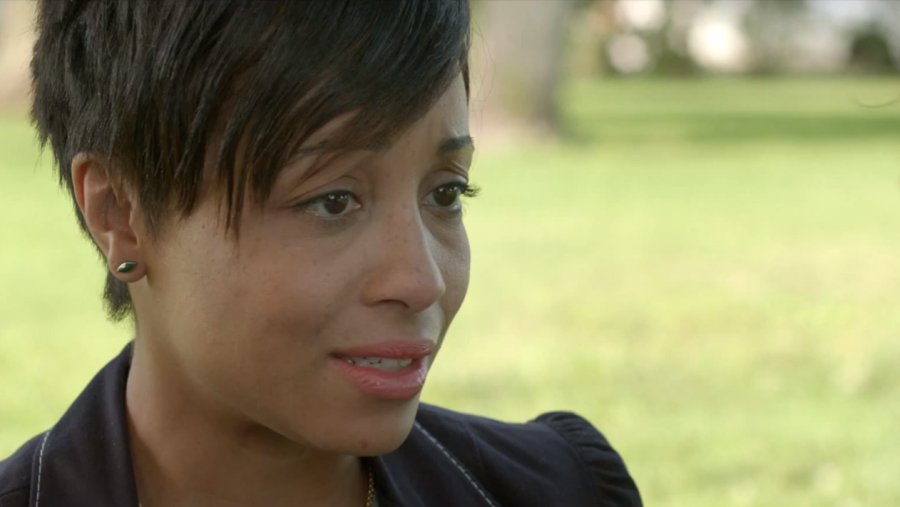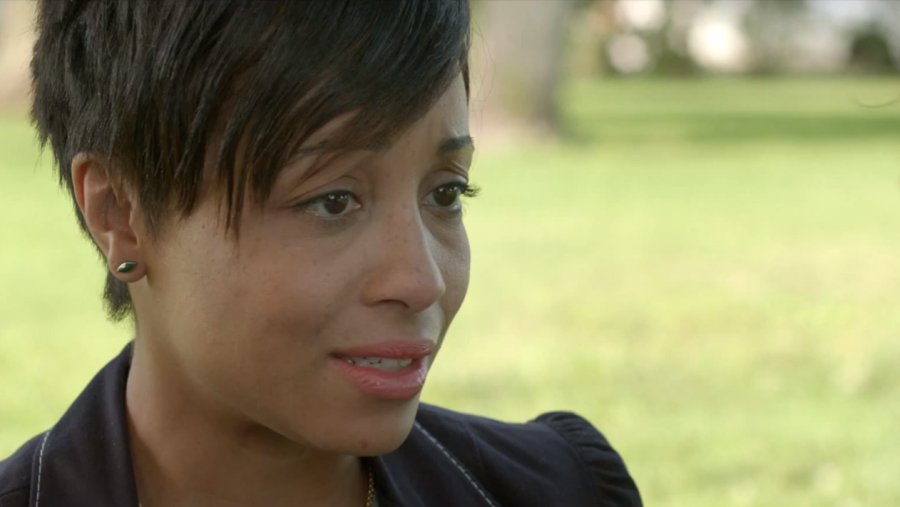 Review Fix chats with Puppett and Ally Iseman who discuss their film "Wedlock," set for at a run at this year's summer screening session of the Queens World Film Festival.
For more on the film and the festival, click here.

About Puppett (Director/Story/Editor): Based in Los Angeles, Puppett originally hails from the suburbs of DC. Her short film WEDLOCKED marks Puppett's directorial debut since earning her BFA in Film and Digital Video. Finished in October 2015, WEDLOCKED has been accepted into over 20 film festivals worldwide, winning Best of LGBT at the New Media Film Festival and Best LGBTQ Short Film at the Independent Filmmakers Showcase in Los Angeles, as well as an Award of Merit Special Mention from The Best Shorts Competition. She is also an actor and has appeared on MTV as a transgender teen, was recently cast as a genderqueer computer scientist in the upcoming web series PERSONAL SPACE, and in May she had her Los Angeles theater debut as the titular role in STOP RAIN at The Underground Theatre Co. www.Puppett-Productions.com  www.anactornamedpuppett.com
About Ally Iseman (Producer/Story/Supporting Cast): As an actor, writer, and producer, Ally (Criminal Minds, Days Of Our Lives) aligns herself with work that has an eye on advocacy in entertainment. Currently touring festivals with her internationally award-winning film WEDLOCKED, an LGBT comedy about gay divorce written by Guinevere Turner and starring Showtime's Whitney Mixter and Academy Award nominated, Golden Globe and Spirit Award winning actress Sally Kirkland, she is also currently in development on two original scripted series, one for television and one for streaming services.www.AllyIseman.com
Review Fix: What was the inspiration for your film?
Puppett: I had several friends who were stuck in marriages, "wedlocked," if you will. It seemed like no one knew about this issue, and the three of us (Ally Iseman, Christine Moore, and me) thought it would make a great subject for a film – the issue being a serious one while also lending itself to comedy. I liked the idea of looking at the issue of marriage equality through a different lens, via the less discussed issue of the need for divorce equality.
Once we were in the development phase and raising funds, people started reaching out to us from all over the country to tell us about their situations and how our film was making them feel seen (even though we hadn't made it yet!). We even received messages from other countries from people who connected with our civil rights film because of the LGBTQ civil rights issues in their own countries. While we were struggling to raise the funds for the film, I would periodically wonder if it was worth it, and these messages would reinvigorate me. My inspiration came in the form of emails and messages from women stuck in abusive relationships who couldn't get divorced, and from the national and international LGBTQ community reaching out to say 'thank you.'
Review Fix: What was the most challenging part of making it?
Ally Iseman: I think the most challenging part of making this film was no surprise – raising funds. However, the surprising part of that process for us was the lack of support from within the LGBTQ+ community itself. I'm no stranger to thinking outside the box so we sought both financial and social media support from everyone from LGBTQ centers to politicians, from recognizable LGBTQ activists to celebrities who speak out about marriage equality, organizations to LGBTQ+ websites. Across the board there was a severe lack of support for telling a story about this "black sheep topic," but now that it's been made and is having so much success, we're getting support left and right. It was an interesting lesson. If it feels right in your heart, tell your story, regardless of support or lack thereof from your community – some people just get to the party late.
Review Fix: How do you want it to be remembered?
Iseman: I want this film to remind people that the story isn't always just what you read in the headlines, there's always more than one perspective, and to seek out those other viewpoints and aspects themselves. I want this film to be remembered as having been brave enough to tell the uncomfortable side of history and funny enough to also be entertaining.
Review Fix: How does it feel to be part of the festival?
Iseman: It is wonderful to be part of such a supportive community of creatives. Though our team is not based out of NYC, the director Puppett and my father (yes, we're sisters) is from Queens originally, so it was neat to bring our film home in a way.
Review Fix: What's next?
Iseman: I am currently pitching a couple television shows and am in development on a third that I created and am writing. I am also speaking with a few filmmakers about coming on board their projects as an actor/producer, as acting is my main focus.Wedlocked is continuing to tour festivals all over the country and is in distribution discussions for the short, though we are also open to talking about turning it into a feature or series as that is feedback we've been getting pretty consistently.
Puppett: Wedlocked will be playing at the North Carolina Gay & Lesbian Film Festival, The Springfield LGBT Film Festival, and The Atlanta LGBT Film & Music Festival in August, and hopefully continuing on from there. To stay up to date on screenings, check out the SCREENINGS tab at www.WedlockedTheMovie.com
This winter I am planning to release my short film Glenda online (it premiered this January at the 2016 Slamdance Film Festival). I am also developing two short and two feature screenplays, and I'll be acting in my first feature film this summer.