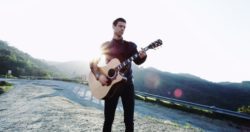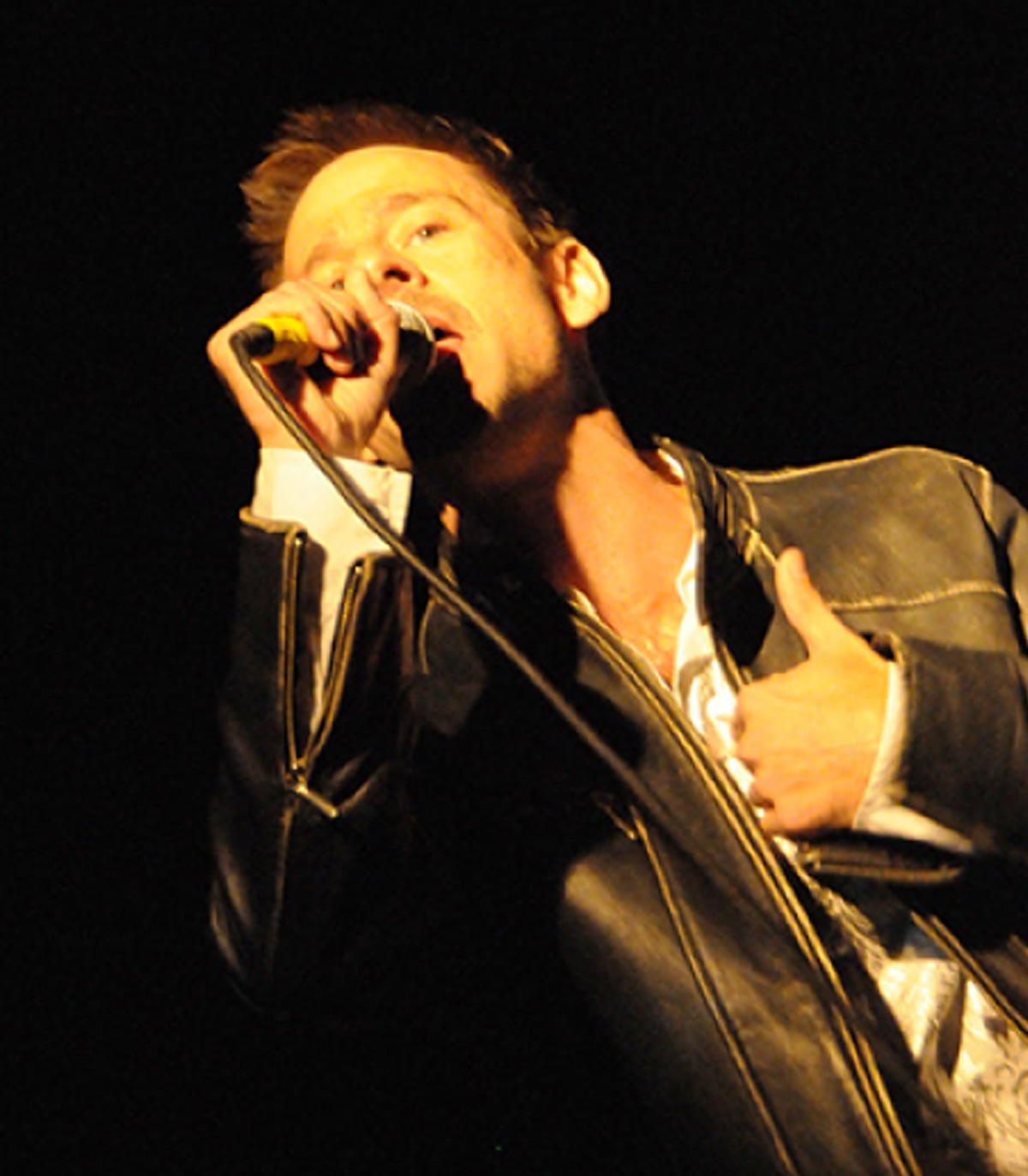 Review Fix chats with singer/songwriter Vince Grant, who discusses the new music video "Sweet Addiction," off his "My Depression Is Always Trying To Kill Me" EP. As the title of the EP suggests, many of the lyrics deal with Grant's ongoing battle with depression, but he also explores his past of alcohol and drug addiction.  The song Sweet Addiction addresses his journey to fight and overcome the cycle of alcohol and drug abuse to ease his internal pain.
You can watch the video here.

Review Fix: Why is this song a special one for you?
Vince Grant: This song is special for me because it's my story of what it was like to be caught in the seemingly endless, hopeless cycle of alcoholism and addiction. It was brutal, and looking back on it I honestly do not know how I managed to survive. Once the fun was over and things took a dire turn for the worse it was quite grim. One of the worst parts of it for me were the feelings of self-loathing that accompanied it. Despite these feelings, even in the throes of my darkest using, my lowest depths, somewhere deep inside I knew there was a place that was still pure, a place that wasn't yet soiled and completely tainted by all I was doing and had been through. Something that was still lovable. I was still a human being, and as humans, we all want to be loved, don't we? After coming through the crucible of alcoholism and addiction I realized the essence, the central core of what it meant for me to be alive. That I could love and be loved. Writing "Sweet Addiction" helped me realize this, and shed light on what had transpired and what I'd learned on the nightmare journey through alcoholism, addiction and back again.
Review Fix: What was filming this video like?
Grant: The video was filmed and edited by Sandu Negrea, an extremely talented up and coming director here in Los Angeles. His artistic vision as a director, his incredible eye as a cinematographer and his amazing skill as an editor are awe inspiring to witness firsthand and the results are there for all the world to see. I'm so fortunate to have the opportunity to work with him. I feel incredibly lucky. He directed, filmed and edited my last video for the song "Oceans II" and I was so pleased with it, and we had such a good time working together, we almost immediately started planning on doing another one. Told him I wanted to shoot "Sweet Addiction" at sunset by the ocean. He was up for it and suggested we should rent the camera equipment for twenty-four hours and not only shoot at sundown but come back early the next day and shoot at sunrise as well. It was going to be a tight shooting schedule and not leave much room for sleep, but we decided to forge ahead. He scouted locations and chose to film at sunset by some rocks jutting out into the ocean at Point Magu State Park in northern Malibu.
The filming of the video was quite an adventure. When we got to the state beach parking lot there were all these buses parked near the rocks where we wanted to shoot with a bunch of yellow tape and saw horse parking barricades surrounding them. We had to park quite a ways from the rocks and it was going to be a long slog with all our gear, so we walked up to some park rangers and asked if could park near the buses. They asked,"Why do you want to park there?" I stupidly answered, "Because we want to do a photo shoot." They asked, "Do you have a permit? " I said no, and they said well you can't shoot then. Should have let Sandu handle that interaction. My bad. Our plans dashed, camera already rented, Sandu immediately went into problem-solving mode, thought a minute and then suggested we get back on Pacific Coast Highway, drive to the other side of the rocks and see if we could possibly film there out of sight from the rangers. We drove back up PCH and to scout it out. There was a steep path down to the water, but it looked like if we got down there the rocks would effectively hide us from public view and the watchful eyes of the rangers, so we unloaded and hauled all our stuff down there. Let me tell you, it was pretty steep and I had to sit down and practically slide on my butt in a few places. Once we got down to the ocean Sandu said, "Why don't you go stand on that rock out there?" I was thinking, "Are you serious?" It was practically surrounded by water and all these waves were crashing around it. Just to get to the rock I'd have to time it so the waves were going out into the ocean before even attempting to climb it. When I got to the rock it was all slippery with water and treacherous to navigate. Plus, there was nowhere to put my guitar case on the rock, so I had to carry my guitar with no protection and the entire time I'm thinking don't fall or you'll smash your guitar to pieces. Once I got up there it was very precarious. There wasn't much room. It was very slippery and hard to get any sort of foothold or balance. Sandu kept shouting from the shore it looked amazing and we did a few takes. Then he climbed out there with the camera and tripod, got up as close as he could to me, put the tripod to its highest height and said let's do some close ups. There was hardly any room for me to stand up there by myself let alone having the two of us up there practically on top of one another with a tripod between us and a very expensive camera! It was pretty nuts. I did think at any minute we could easily both go tumbling down this rock into the ocean.
It was during one of the close up takes where the wave came up and hit me from behind. It soaked me to the skin. I was drenched and there was water all over my guitar. I just kept playing through the take thinking he won't use that particular footage in the final edit, but maybe we'll get some other stuff we can use. Did notice after the wave hit that I was having trouble hearing the song to play along to. We were using a portable Bluetooth speaker for the playback, which Sandu would control with my phone. After we got done with that take I looked down and saw what the problem was. The wave had carried the speaker and phone down the rock, which was why I could barely hear the song playing. Somehow they both had unbelievably slid down and ended up being caught in a fold of rock. They were literally inches away from being in the ocean. How they were not swept out to sea is a miracle. Then I almost fell getting down off the rock. It was pretty funny.
When we got back to the dry rocks away from the water Sandu said, "Dude, that wave had so much sand in it. You're covered with it!" When I looked back my entire backside was covered from head to toe with sand. It was in my hair, in the waistband of my pants, my boots. He brushed the sand off me and I then realized I'd forgot to bring a towel. I remember saying to Sandu, "Who goes to the beach and doesn't bring a towel?"
Then as the sun was setting he had me walk up and climb some rocks farther from the water. The footage from that is stunning, but as the sun dipped the temperature dropped and my teeth literally started chattering since I was soaked from the wave. When it got too dark to film anymore we packed our gear and climbed back up to the car. I drove Sandu back to his place and he said, "Dude, sunrise is at 5:55am, so you have to pick me up tomorrow morning at 4:30am sharp." It was already 9:30pm. Got back to my place and discovered there was sand all over everything. There was even sand in my guitar case, so I had to vacuum that out to not scratch up the wood. You know how it is when you go to the beach I was freezing by this time, so I took a hot shower, made a cup of tea and then got about four hours of sleep. Next thing I knew it was time to head back to Sandu's.
Right on time at 4:30am Sandu came bounding down the stairs and off we headed to Malibu once again. We'd decided we wanted to film on a flat beach for the morning shoot with an expanse of sand leading down to the ocean, so we thought of Zuma Beach in Malibu. There wasn't much drama to the morning shoot except for all the beautiful, majestic scenery. All in all, it was a crazy, but really fun twelve or so hours.
Review Fix: How do you want it to affect people?
Grant: I'd like to affect people in a positive way as a person. As a musician and a songwriter, it's a little bit different. People ask me all the time if I'm promoting, or assume I have, a message with my music, but I don't consciously write songs with any sort of message or agenda in mind. When I'm alone in my room feeling down, playing guitar, and trying to get my feelings out, I'm not thinking about other people or how some song I'm working on will affect others. I'm trying to save myself. I write songs to cope. It's a form of therapy for me. It's a very personal exercise and a way to deal with my own internal struggles. If I was writing to affect others it wouldn't be honest. It would be manipulative. When the songs were finished though I thought there might be others like myself out there who felt the same way I did, or who had been through similar experiences, and the music might connect with them, but it wasn't something that I set out to do. Since the EP has come out it has been an intensely powerful and deeply humbling experience to learn the songs have affected some people in such a positive way and they relate to what I've expressed.
Review Fix: What's next?
Grant: After the promotional cycle for "Sweet Addiction" I'm going to release a video for another song off the EP, "Edge of the Word." This video was also directed by Sandu Negrea and, like all of Sandu's work, it looks like it's going to be another beautiful piece of filmmaking. I'm also working on a bunch of new songs and planning on going into the studio this fall in order to have a new record ready for release early next year, hopefully in January. I'd also like to start playing some live shows. I love performing and I'm starting to get the itch again.