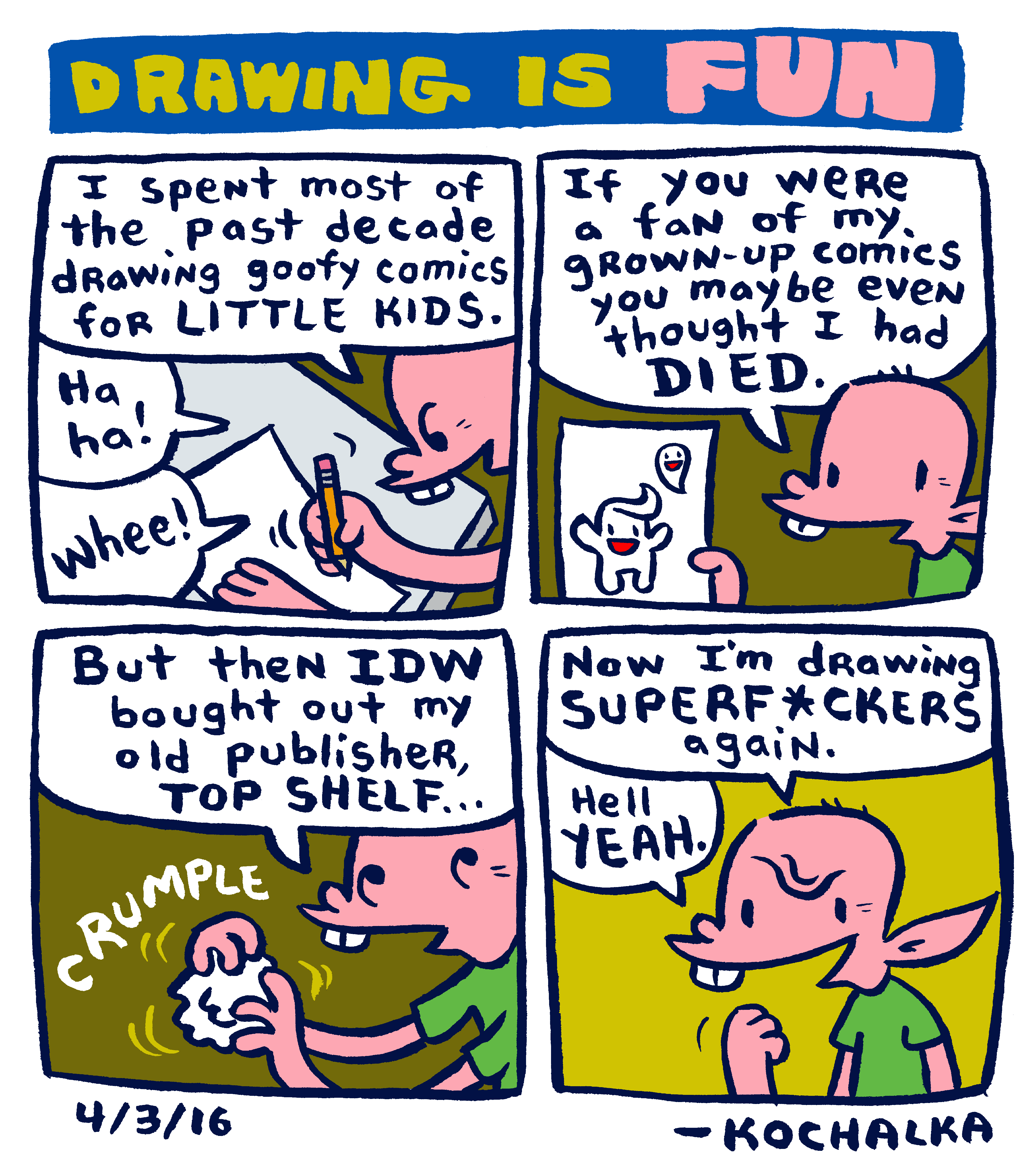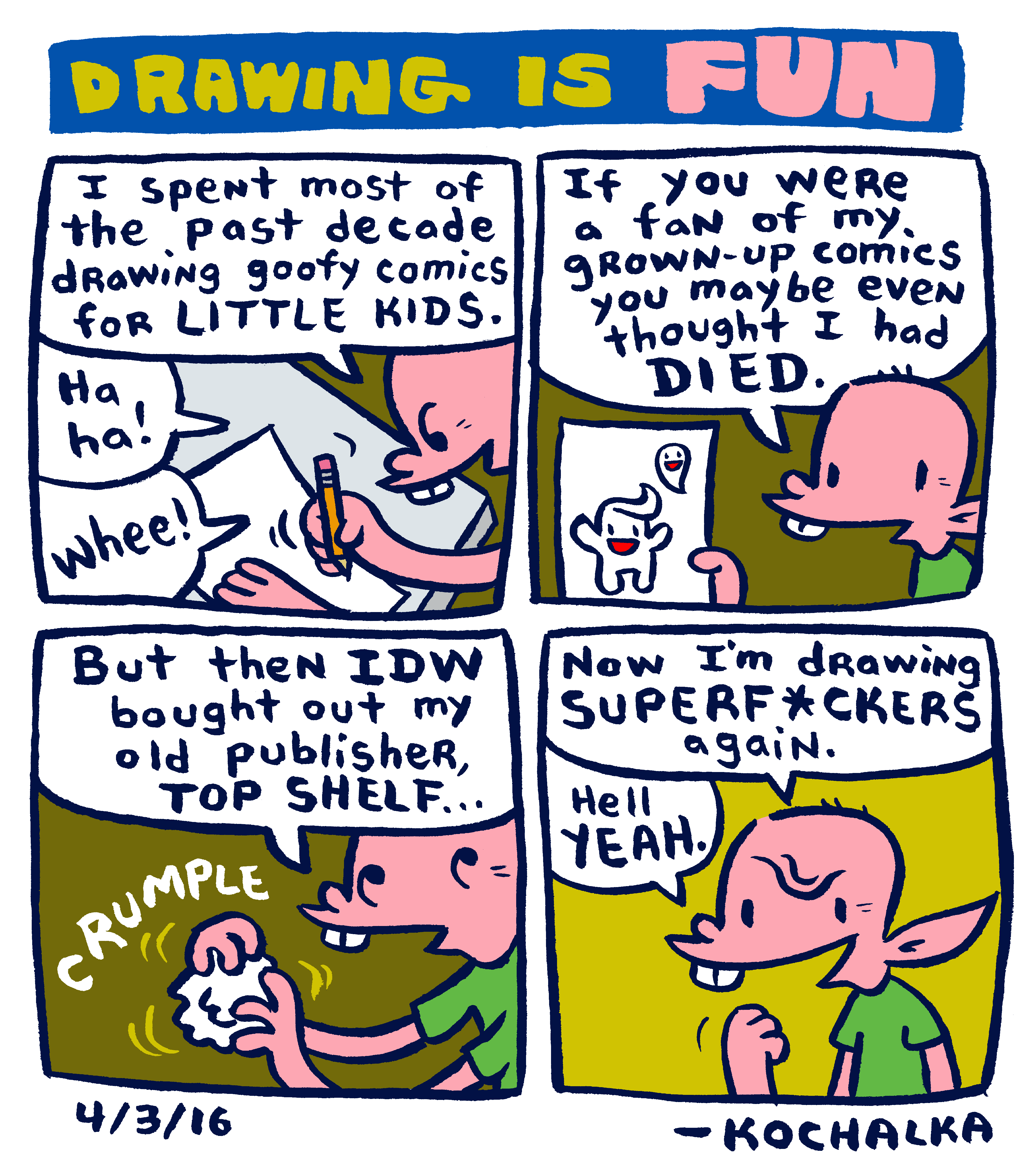 James Kochalka's Hilariously Profane Heroes Make Move From Graphic Novels to Monthly Comics This August
IDW Publishing and Top Shelf are partnering to give cartoonist James Kochalka's SUPERF*CKERS new life as a five-issue comic-book miniseries, SUPERF*CKERS FOREVER, launching in August. As an added bonus, each issue of the monthly comic will also feature a variant cover by an acclaimed indie artist, and a 4-page back-up story by another such idiosyncratic artist.
Foul-mouthed, filthy-minded, and completely oblivious, the young "heroes" of SUPERF*CKERS do everything BUT fight crime – they're too busy getting high, hazing the new kids, playing video games, scheming to be team leader, and designing new costumes.
SUPERF*CKERS was created by writer/artist/musician Kochalka in 2005. In addition to their original mini-series (now collected as a graphic novel) and the digital comic SUPERF*CKERS Save Christmas, the characters have also starred in an animated series on YouTube's Cartoon Hangover. To date, the YouTube series has garnered over 1.4 million plays.
"In an era of ongoing over-the-top comic-book events, Superf*ckers Forever out-events all others," said Chris Ryall, IDW's Chief Creative Officer. "Or it will at least out-crazy them, likely out-curse them and maybe even out-shock all the others, too. And even better than Kochalka unleashed here, the series also has contributions from additional amazing talents, all of whom are only too happy to get silly within the confines of the world James has created."
August's SUPERF*CKERS #1, in addition to the lead story by Kochalka, features a variant cover by Invincible artist Ryan Ottley and a back-up story by Jake Lawrence. Subsequent issues will see covers and stories by the likes of Laura Knetzger, Box Brown, Rachel Lindsay, Julian Glander, Daryl Ayo, Debora Cheyenne Cruchon, Levin Jihanian, and Michael Fiffe.
To get an animated taste of SuperF*ckers, check out the whole series on YouTube's Cartoon Hangover. To catch up on the team's adventures, pick up the SuperF*ckers graphic novel and get ready for more in August!