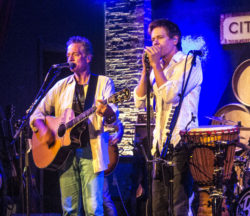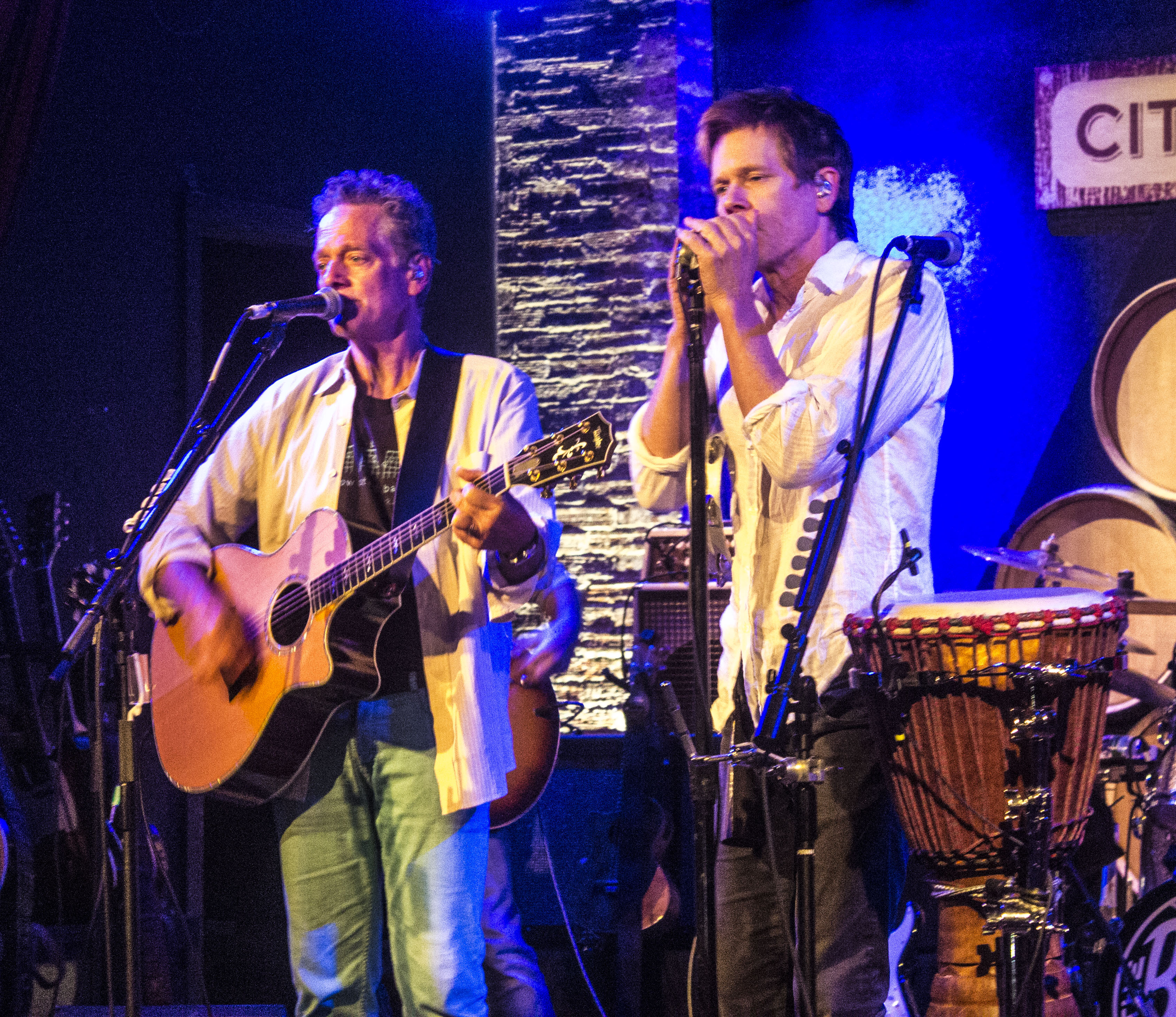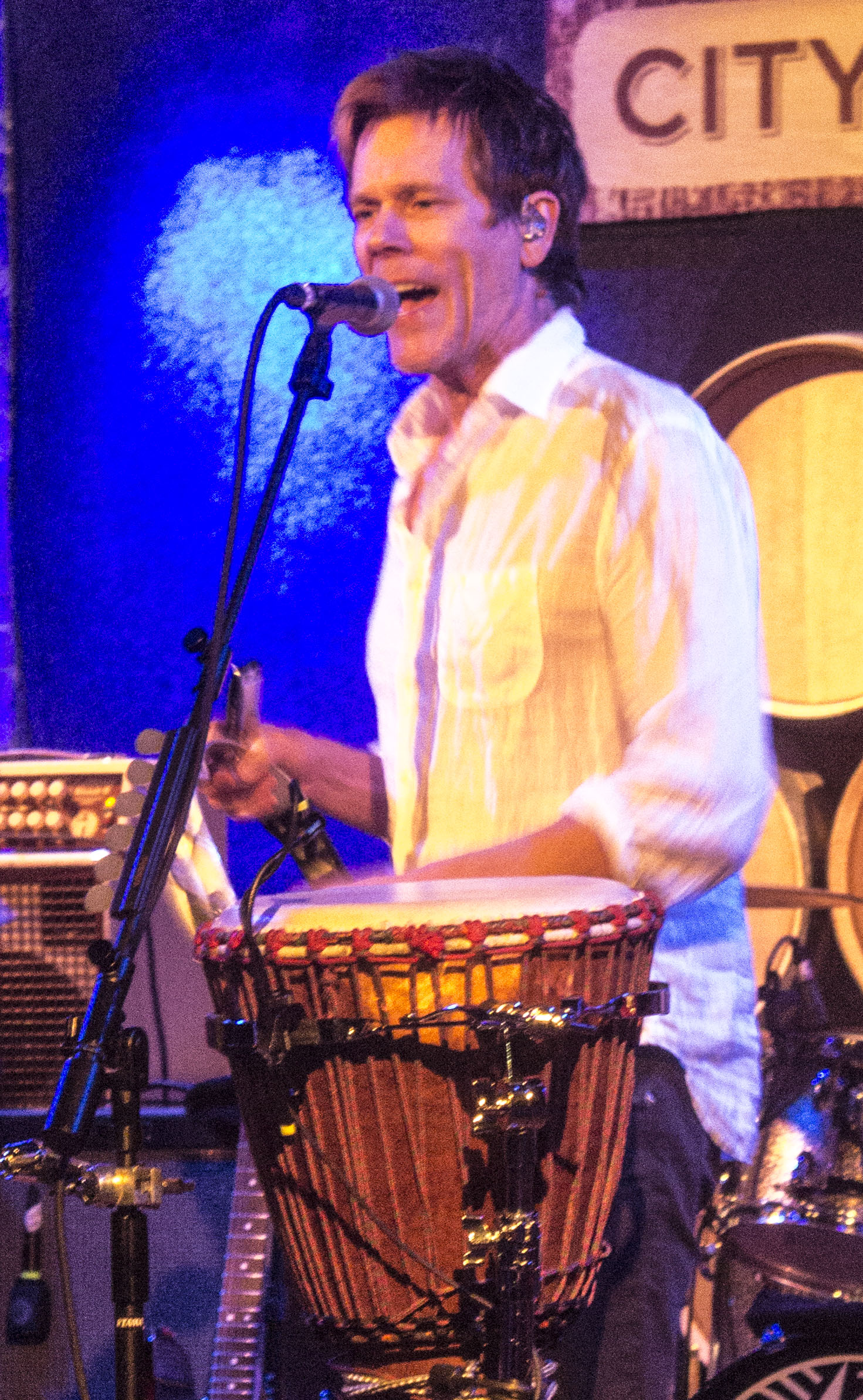 Wonderful musicianship, plenty of charisma and a lengthy and diverse set list ensured that the Bacon Brothers Band's performance at the City Winery in New York City on Tuesday was a special one. If you've never seen the band before, this was a great introduction to their work. If you were a hardcore fan, it was a fun night of stories, nostalgia and top-notch musical performances.
Although the band has six members, it naturally all starts with Kevin and Michael Bacon, the brother duo known for their accomplishments in front of the camera and behind it. While there are plenty of actors who think they can rock, these siblings are far from all hype. Playing the harmonica, cello, ukulele and guitar as well as providing lead vocals, Michael and Kevin are true musicians that unlike the fodder on pop radio today, tell stories. From the emptying of the nest to their wives and children, Michael and Kevin share a piece of themselves on stage that shows.
It also helps that both Bacons individually bring something entirely different to the stage. Michael has a Jimmy Buffet/James Taylor type of voice, perfectly suited for singer/songwriter ballads. An accomplished musician responsible or 0ver 80 scores for film and TV, he's a pro. On tracks the likes of "Don't Lose Me Boy" and "Perfect Pitch," Michael showcases his laid back and earthy voice as well as his ability to craft tales you can connect to. Add in his solid guitar work and versatility on the cello and Michael is a unique talent and the backbone of the band's sound.
That doesn't take away from Kevin's role in the band, though. Dancing on stage like Mick Jagger at times and smiling like a teenager at prom, it's apparent the younger Bacon is having a blast. This is confirmed by the stories he tells before "Bus" and "Woodstock." With a voice more suited for rock and soul, the songs Kevin takes the lead on have more edge, but they still possess the signature multi-layered sound the band is known for. At the same time, Kevin has this frontman vibe and magnetism, evident in "Boys in Bars." His performance and the retro music video that played on the screens next to the stage got a chuckle from the guys and a few screams from the girls. Even in his late '50s Kevin Bacon still knows how to excite a crowd.
This show was more about musical polish than flash, though. Throughout the night, the instruments were constantly being exchanged. The keyboard player Joe Mennonna later played some dynamite saxophone and nearly stole the show. The background vocals and bass playing from Paul Guzzone, who has been with the Bacon's since their first gig, was also solid. Not many bassists can sing as well as Guzzone and smile while doing it, but Guzzone, who got the crowd going on several occasions, did just that. The same goes for the lead guitarist and mandolin player Ira Siegel, who was simply amazing, channeling the rock gods one moment to playing psychedelic riffs (Lava Lamp) the next. Drummer Frank Vilardi tied everything together, not missing a beat on the dynamic set list.
In an era of popular music being all about fluff and flash, The Bacon Brothers' set on Tuesday at City Winery was more than enough to give you your "real" music fix. A near-perfect blend of Rock, Americana and Folk, the Bacon Brothers Band delivered.
Photos by Patrick Hickey Jr.