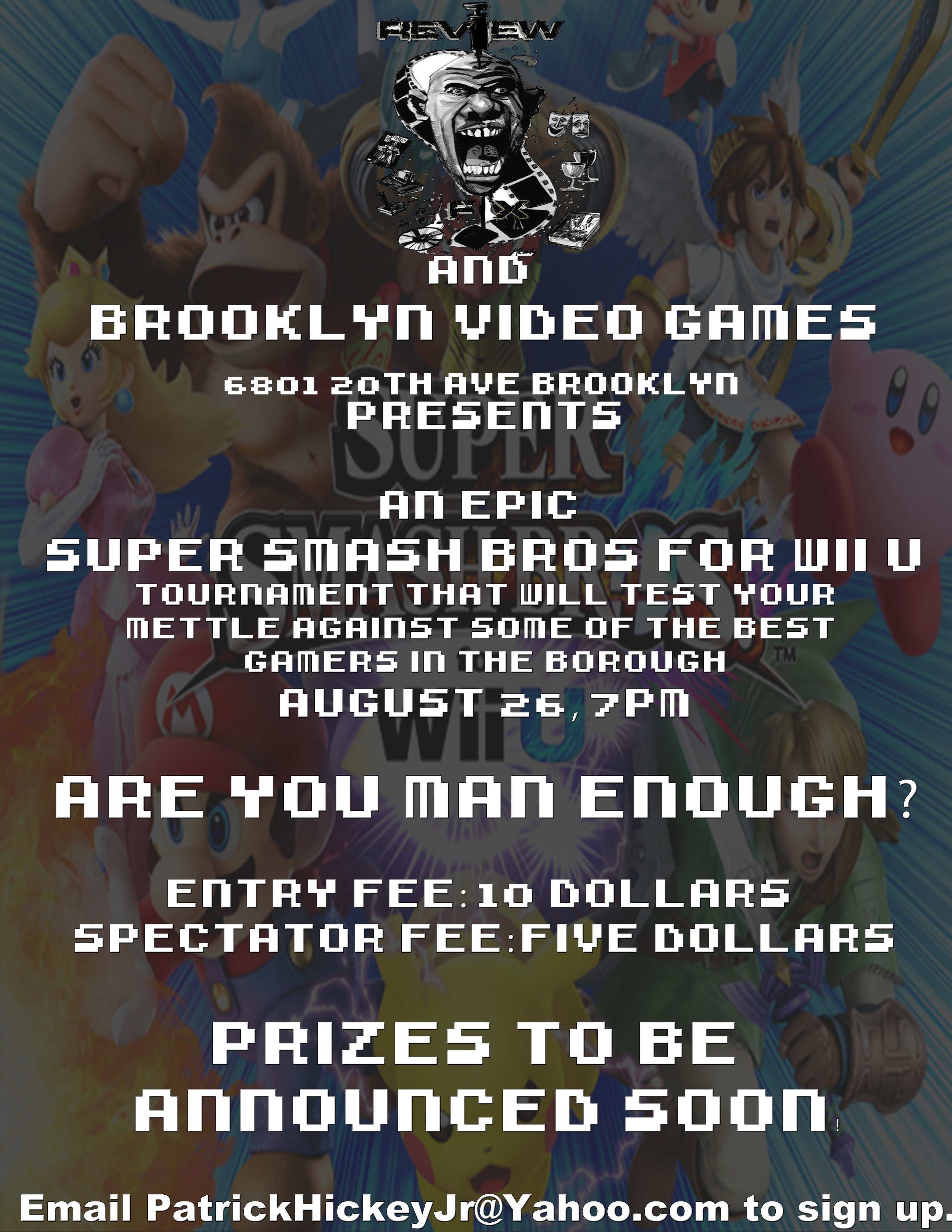 Following the wild reception from our previous Super Smash Brother Tournament, Review Fix and Brooklyn Video Games brings you a Super Smash Bros Wii U tournament on Aug. 26 at 7pm at Brooklyn Video Games on 6801 20th Avenue, Brooklyn, New York.
Prizes to be announced soon. Entry fee is 10 dollars, Spectator fee is five dollars. Lure Modules for Pokemon Go will be set up as well to ensure everyone has something to do.
E-mail Review Fix Editor-In-Chief Patrick Hickey Jr. at PatrickHickeyJr@Yahoo.com to sign up or get more information.