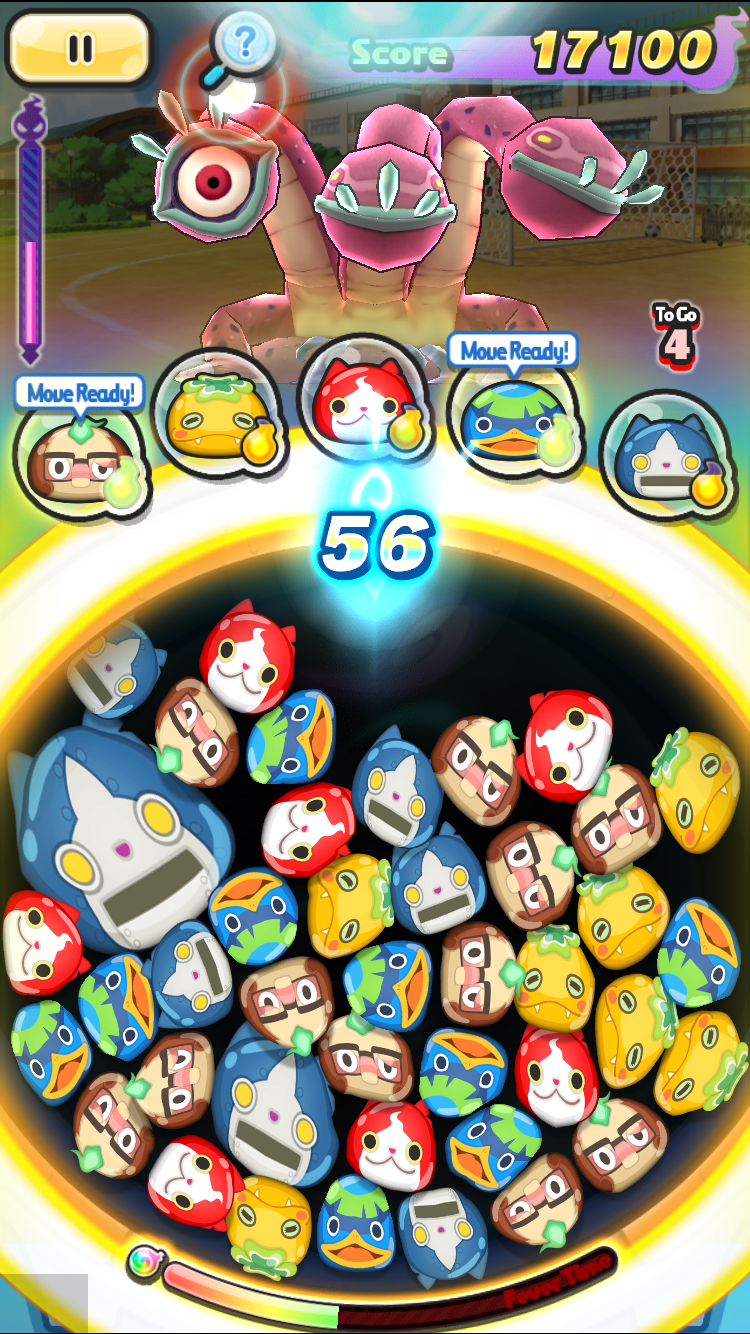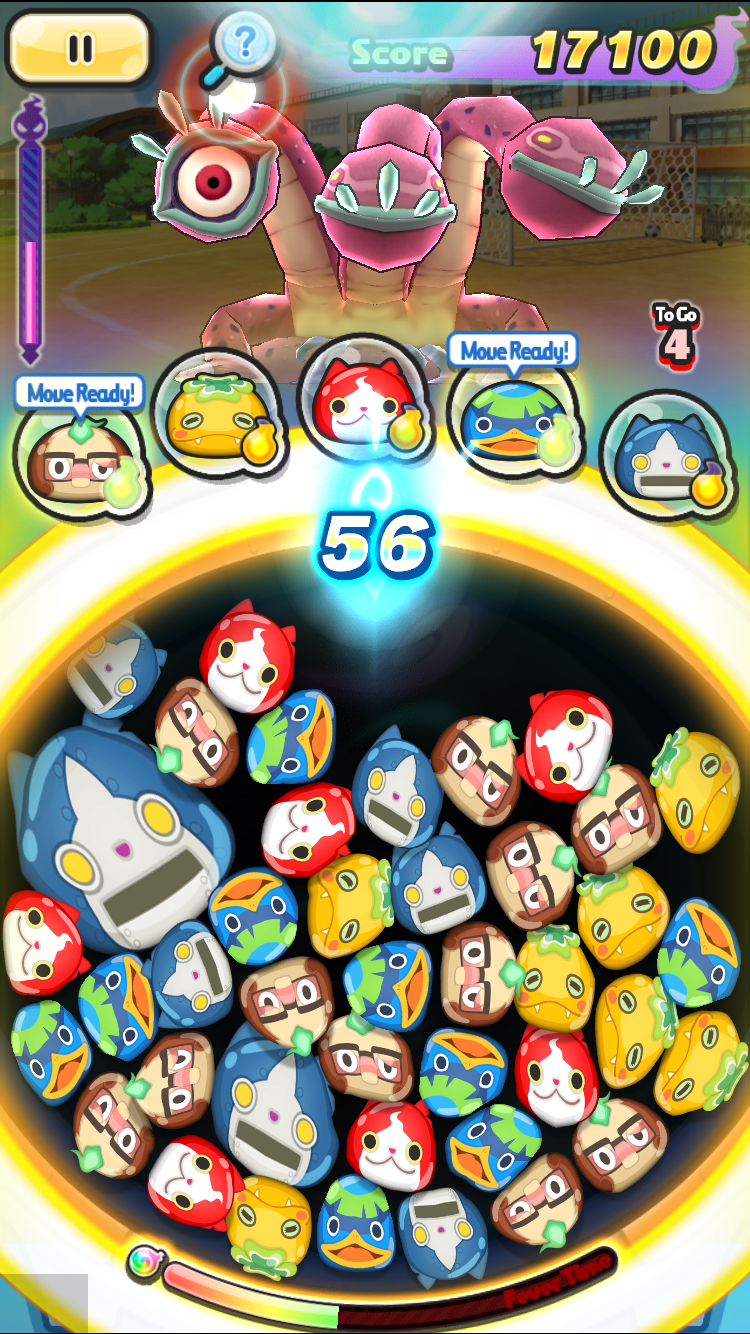 Review Fix chats with Akihiro Hino, CEO of LEVEL-5, who discusses the new Yo-KaiWatch Wibble Wobble mobile game. One of the brightest minds in gaming today, Hino has played a role in not only the Yo Kai series, but also fan favorites such as Rogue Galaxy and Dark Cloud. Breaking down the inspiration for the Yo Kai mobile game and its goals moving forward, Hino lets us know how invested Level-5 is in the project.
Review Fix: What inspired the creation of this game?
Akihiro Hino: We wanted to create an addition to the YO-KAI WATCH series that appealed to not only our core fans, but a larger audience that is still getting to experience YO-KAI WATCH for the first time. In order to do this, we paid careful attention to all of the gameplay functions of the 3DS games and the world building we've already done, and created a puzzle-based RPG game for smart devices that we are sure everyone is going to love.
Review Fix: What was the development cycle like?
Hino: LEVEL-5 and NHN PlayArt used their combined knowledge to work together and create YO-KAI WATCH Wibble Wobble. LEVEL-5 brought the functionality of previous YO-KAI WATCH games, while NHN PlayArt brought their experience making engaging puzzle games, and both sides worked diligently to create this unique but true to brand YO-KAI WATCH experience. When bringing the title to the west, LEVEL-5 abby, our American subsidiary, was brought on board to create a fun and accurate localization of the game.
Review Fix:Â There are a ton of puzzle games on iOS and Android. How does this one stand out?
Hino: What makes YO-KAI WATCH Wibble Wobble stand out from other puzzle games on the market are twofold. The first major difference is the RPG elements of the game. We were able to keep all of the great functionality of the 3DS games and put them into a mobile platform. This means that Yo-kai can be collected, leveled up, and fused. The befriending mechanic from the 3DS games has also been imported, which provides users with incentive to replay past stages in order to collect all of the Yo-kai. The second major difference is the strategic element of the game. Players will need to consider individual Yo-kai Soultimate Moves, Tribe types, and character levels when forming their rosters. In short, YO-KAI WATCH Wibble Wobble is a deeper and more engaging puzzle game than anything else on the market.
Review Fix: How many Yo-kai are in the game?
Hino: We've included all of your favorite Yo-kai into the game like Jibanyan, Komasan, Blazion, and Walkappa. And especially astute fans will notice the first appearance of many new Yo-kai to the west like Ray O'Light, Slicenrice, Sgt. Burly, and more! As the life of the game progresses, we plan to add more and more Yo-kai to the app until every existing Yo-kai in the series, and beyond, has made an appearance as a Wib Wob.
Review Fix: What's your favorite gameplay element in this game?
Hino: My personal favorite aspects of the game are the RPG elements. Players can collect their favorite Yo-kai, level them up, and challenge enemy Yo-kai throughout the map. I also love the unique puzzle style and bounciness of the game. The shape of the Wib Wob and how they move and interact in the puzzle arena force players to strategically approach the game in a whole new way.
Review Fix: Are there any updates planned?
Hino: You may be aware, but this app has was released in Japan in October (2015) under the title YO-KAI WATCH Puni Puni. This means that we have roughly 6 months' worth of new stages, new characters, and new events already created. Many of these will be localized and brought to the west, but we also plan to create wholly new events specifically for the western markets.
Review Fix: Bottom line, why should a Yo-Kai Watch fan play this?
Hino: YO-KAI WATCH Wibble Wobble is the same rich experience as the 3DS game, but adjusted to fit the mobile market. This means that players can still enjoy exploring the town of Springdale, they can still collect all their favorite Yo-kai, they can use Mirapo to warp to different locations, they can fuse characters, they can summon Legendary Yo-kai, and use the Crank-a-kai to meet many new Yo-kai. But unlike the 3DS game, the battle system has been altered to take advantage of the smooth and fluid touch controls of smart devices. YO-KAI WATCH Wibble Wobble even has additional elements that cannot be found in the 3DS game, like a Score Attack Mode that let's players compete against their friends for rewards!
Review Fix: What's next?
Hino: We have a robust and exciting schedule planned for YO-KAI WATCH Wibble Wobble, so stay tuned! In terms of the overall IP, season 1 of YO-KAI WATCH will be coming to Netflix this April, and if you paid attention to New York Toy Fair this year, you'll know that Hasbro has a long line of new toys scheduled to come out this year as well!