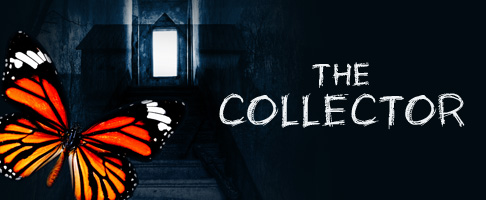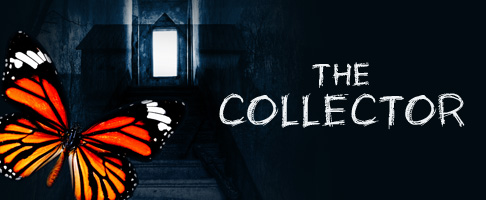 Review Fix chats with "The Collector" director Lisa Milinazzo, who discusses the production and its upcoming run in New York City.
Review Fix: How did you get involved with this project?
Lisa Milinazzo: I was recommended to Matt by both Austin Pendelton,  a mutual friend and by writer/actor Nick Camp, whom I directed in Pillowman on theatre row a few years back.
Review Fix: What's your creative process like?
Milinazzo: I find the main kernel of my inspiration summed up by Dostoevsky: "Everyone has some reminiscences which he would not tell to everyone, but only his friends … there are still others which a man is even afraid to tell himself……" that's the story I want to tell. Each time I enter into the world of the play to tell the story, I must make a decision.  At first I see the most obvious journey the characters go on, what they do to and want from one another.  Then I try to push myself into the uncomfortable place, the hidden nerve where I'm afraid to go, or  even excited to go. I invite my actors into that more private world of the play.  In this way, the journey and the outcome are exciting for all of us. I look for  the anguish in the play and the silent longing.  Despite the horrors that characters may inflict upon one another, I'm listening underneath the text for that longing. I listen for what screams inside, not just in the characters but the play as a whole, and I direct from that place. This is how I connect to all material. Finding and expressing that journey is what inspires all my directorial choices.
My process is informed by Joan Littlewood, whose methods of improvisation and ensemble were used in rehearsals to create piercingly truthful theatre.
My own work depends on my passionate presence and daring myself to be alive with every facet of myself in the rehearsal room. The actors and I delve into a script through exploratory improvisation and physical work to discover the world of the play in an organic, lively way. The universe we create becomes palpable and has a life and breadth even larger than the play, and larger than all the artists involved.  Our explorations of text and character are experiential.  My style also comes from my years as a member of the Actors Space ensemble in New York, headed by artistic director, Alan Langdon.
I am excited by material which teeters on the edge of comedy and tragedy.  I like depicting extreme worlds.  My vision is to create a cauldron of peculiar, desperate personalities and circumstances that I aim to bring to vibrant life.  I am drawn to larger than life characters, often dark, and able to set horrific consequences into motion, but who also embody theatrical, comedic elements.
Review Fix: What makes this production different or special?
Milinazzo: The novel, THE COLLECTOR by John Fowles was written in 1965 & adapted as a play in 1998. Our production is set in current time, 2016.  At first glance it is the timeless and prototypical horror story of "the girl locked in the tower, held hostage by a monster of a man who is obsessively in love with her."   But here we are in 2016 living in a time where countless bizarre  shootings and violence continue to erupt, despite all efforts to control them. I was more interested in the investigation of what happens when these two human beings from opposite backgrounds are forced into an intimate setting; what happens as they study one another and ultimately themselves.
We live in  a time in which lonely, sick, disenfranchised, voiceless people sit at home, maybe at computers and plan a course of vengeance, a course officially 'getting' or as Clegg says, 'it's the having…..'  They plan acts of violence, scheming to finally get their chance, to make a statement; to stake a claim in a world that doesn't belong to them, through illicit means, through  murder, violence and rage.
The Collector is a story of alienation, the juxtaposition of the disenfranchised with the privileged.  Frederick Clegg,  "a nobody"  wins the lottery. He believes the money will be the answer, give him credibility, make him valid.  "I never had your advantages," he says to his beloved captive, this fantasy woman whom he believes is his one true love. He is a man without a voice in the world, a world where he is the low man on the totem pole. Even within the realm of his lowly office job as a city clerk, he is ridiculed, an outsider. In the world of love he knows no other way to gain the love of a woman, but by capture.
In this virtual era when so many people have lost the art of connecting and are more isolated and lost from any real human contact than ever, The Collector is a resonant story of disconnection and isolation.
Review Fix: What did you learn about yourself through this process?
Milinazzo: I am the daughter of Sicilian immigrant blue- collar parents. My father fought hard to be a "successful American." I have found myself relating to Clegg's struggle in a profound manner. I relate to his longing to have a life that matters to the world….to be valued by society as a worthwhile entity. This is a universal desire, of course, whether you're rich or poor.
Review Fix: How does it feel to be a part of something like this?
Milinazzo: I'm honored to be working on this story, whose meaning continues to unfold in increasingly resonant ways for me. Matt de Rogatis has an exciting ferocity and a restless searching which offers a huge range of fascinating possibilities in cracking open the character of Clegg. He is an unflinching and beautifully detailed actor. This is the second production I've had the honor to direct powerhouse Jill Geurts in. She is a thrill to work with; profoundly intelligent, feisty, powerful and so stunning. She is continually deepening and excavating this character in ways that are delicious and surprising.
The team at 59e59th has been incredible! They are unbelievably supportive and have been deeply involved in this project.
It's been interesting for me to discover through this process, that The Collector is actually a story, twisted as it is, in which we get to hear the cry of a lost, voiceless soul. That is hugely meaningful to me.
Review Fix: What do you think your audiences will enjoy the most?
Milinazzo: I think it's a really suspenseful play and despite the horrifying situation Miranda, the female character finds herself in,  is really fascinating to watch these two unusual 'companions' interact. Likewise, it's wonderful watching these 2 excellent actors play somewhat archetypal roles with such unique interpretations.
Review Fix: What's next?
Milinazzo: MIRACLES LOST AND FOUND a multi media production I'm directing, starring the extraordinary Marla Mase based on her awesome and edgy new album of the same name that is about to be released by True GrooveRecords. The work is a mix of world beat, spoken word, funk, r&b, punk, soul, and classic rock-n-roll, infused with GLOBAL SOUL.It will include song, dance, drama and a wild, crazy ensemble. I'm so excited about it! It will perform sometime in January, 2017 in Manhattan.
I've also  been developing a couple of excellent scripts by Charlotte Delaney, daughter of Shelagh Delaney. We also have an unproduced play by Shelagh that we will be developing as well.