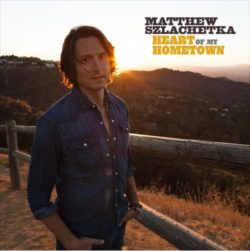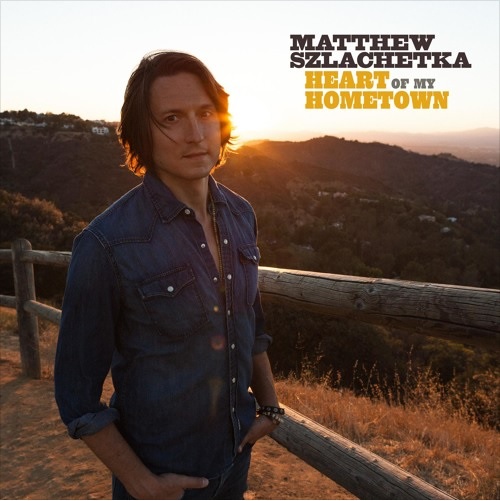 Review Fix chats with singer/songwriter Matthew Szlachetka, who discusses the creative process behind the video for his track, "The Heart of My Hometown," as well as his goals for the future and how he wants his music to affect people.
Review Fix: For those who missed our other interview with you earlier this year, what inspired "Heart of my Hometown"?
Matthew Szlachetka: I wrote the song with my good friend and writing parter Jamie Kent.  We initially started writing the song right after his two farewell shows in Massachusetts before he moved to Nashville in the fall of 2014.  We're both originally from Western Massachusetts.  This song is really special for me because I grew up in a part of the country that had the ever familiar "main street" and two or three best friends that a lot of people had growing up as well.  Over the past 10 years of touring throughout America, I keep running into towns and meeting people that resonate with me and remind me of where I'm from.  It's a really nice sentiment to have in your heart when you're not home that often and don't get a chance to see your family.  The towns that I return to on tour and the people that have become really close with me in a sense have become my second family which is a wonderful thing to have in your life, especially when you're in the car by yourself for so many hours.
Review Fix: What makes the video special?
Szlachetka: I think what really makes this video special is the live recording footage we were able to capture while we were cutting the album.  My buddy Ken Barrows came in and documented  a lot of the recording process which was such a blessing.  David Bianco's studio has such a great vintage vibe to it as well which helped create the perfect mood to cut this song.  This combined with the b-roll tour footage, live shots and vintage super 8 material really gives the video a great energy and helps tell a cohesive story at the same time.
Review Fix: How does it feel to have your work acknowledged by Pat Monahan?
Szlachetka: Man, it really is an honor.  Pat has written some amazing songs and is known all over the world.  To have a guy like that dig your music and support you by playing your songs on his SIRIUS XM show is such a big validation in my book.  I can't thank him enough for his support and the new fans I've gained as a result of his influence.
Review Fix: What are your goals for 2017?
Szlachetka: I want to release the album with a proper team in tact.  Proper team meaning a label, publisher, management and a booking agent.  I'd really like to continue a busy tour schedule but would love to do more full band shows next year so that way the production of the album is represented properly.  I would also love to get more opening slots for bigger artists and get some song placements between TV/ Movie licenses along with getting some more of my songs cut by other artists.
Review Fix: How do you want this song to be remembered?
Szlachetka: It's important to never loose track on where you come from; it makes you who you are.  I hope this song reminds people of that sentiment.
Review Fix: What's next?
Szlachetka: I currently have three more shows for my Northwest tour.  I get back to LA for a few days and then I fly to the Northeast for a month long tour that takes me from New England all the way to the Midwest and then back to the Northeast ending right before Thanksgiving.  Right after Thanksgiving I fly to Nashville for a bunch of meetings, song writing sessions and a show. December I'm playing a bunch of shows around California.  It's pretty non stop at this point, I'm lucky if I can remember my name half the time.