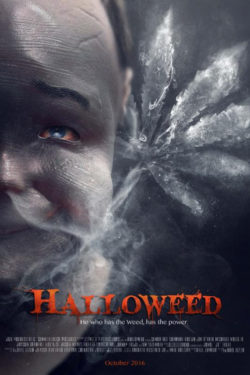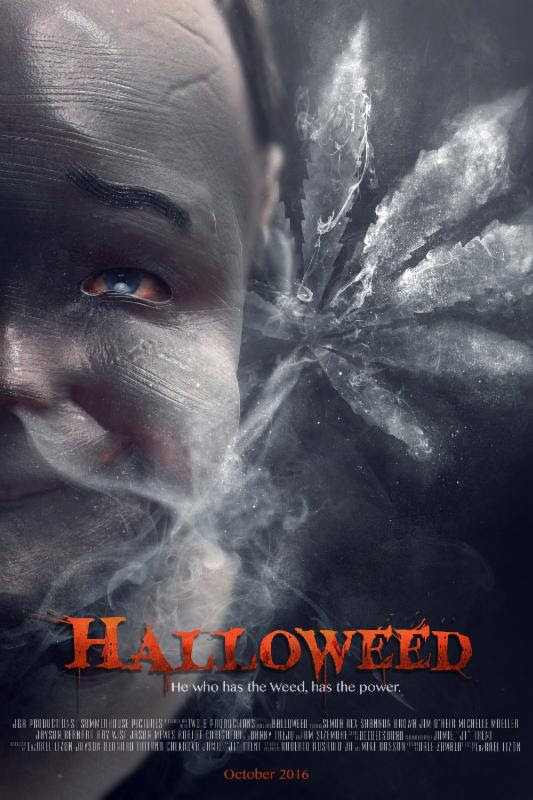 Review Fix chats with the star of "Halloweed," Simon Rex, who lets us know what inspired the wacky horror flick.
About Halloweed:
In "Halloweed," Trent Modine and his goof-ball step brother Joey, try to escape the infamy that comes from having a serial killer, The Candy Corn Killer, for a father (Tom Sizemore). Seeking a new start, they find refuge in the small town of Mooseheart. It does not take long before the besmirched family name catches up to them. Joey, a free-spirited stoner, and Trent, a love-sick pessimist, look like the main suspects after a string of murders, similar to a rash of killings 20 years earlier, coincidentally begins just as they arrive in town. It is a race against time because a slash-happy killer clown on the loose and the bodies are piling up.
Review Fix: What makes this film work?
Simon Rex: I think the film works because the cast is great and it involves weed and horror, 2 things millions of people like.
Review Fix: What films did you watch as a kid? How did they influence this one?
Rex: I grew up watching 80s movies, slasher movies and stoner movies. Too many to mention. And I smoked weed in real life so I forgot anyways. Â Oh yeah, Cheech and Chong. That helped inspire me. I think.
Review Fix: What was the chemistry like on set?
Rex: Chemistry is always tough to throw a bunch of strangers in a movie and say "play best friends" and you just met the other actors, but everyone was cool so that wasn't a problem. I've been on movies where I hate the other actors and it ruins the chemistry. We all had fun.
Review Fix: What was it like to work with Ray Wise and Jason Mewes?
Rex: Only had one scene with Ray Wise but he was amazing to watch improv. He never did the same thing twice. That's when you learn the most. And I and Mewes have been friends for years so we just drank Red Bull's and reminisced all day.
Review Fix: You guys got a ton of original tunes in this flick. How important is the music to the tone of the film?
Rex: Music makes a movie. If it's synonymous with the story or a scene it really sticks. You gotta have some sweet tunes to make it work.
Review Fix: Who do you think will enjoy this film the most?
Rex: I think young and old  stoners, horror movie buffs and weirdos will like it. It's got a little something for everybody.
Review Fix: What's next for you?
Rex: I have a web series for Comedy Central called Typical Rick coming out in November, a movie called "Bodied" about battle rap and I'm playing the Joker in a spoof called Avengers of Justice.