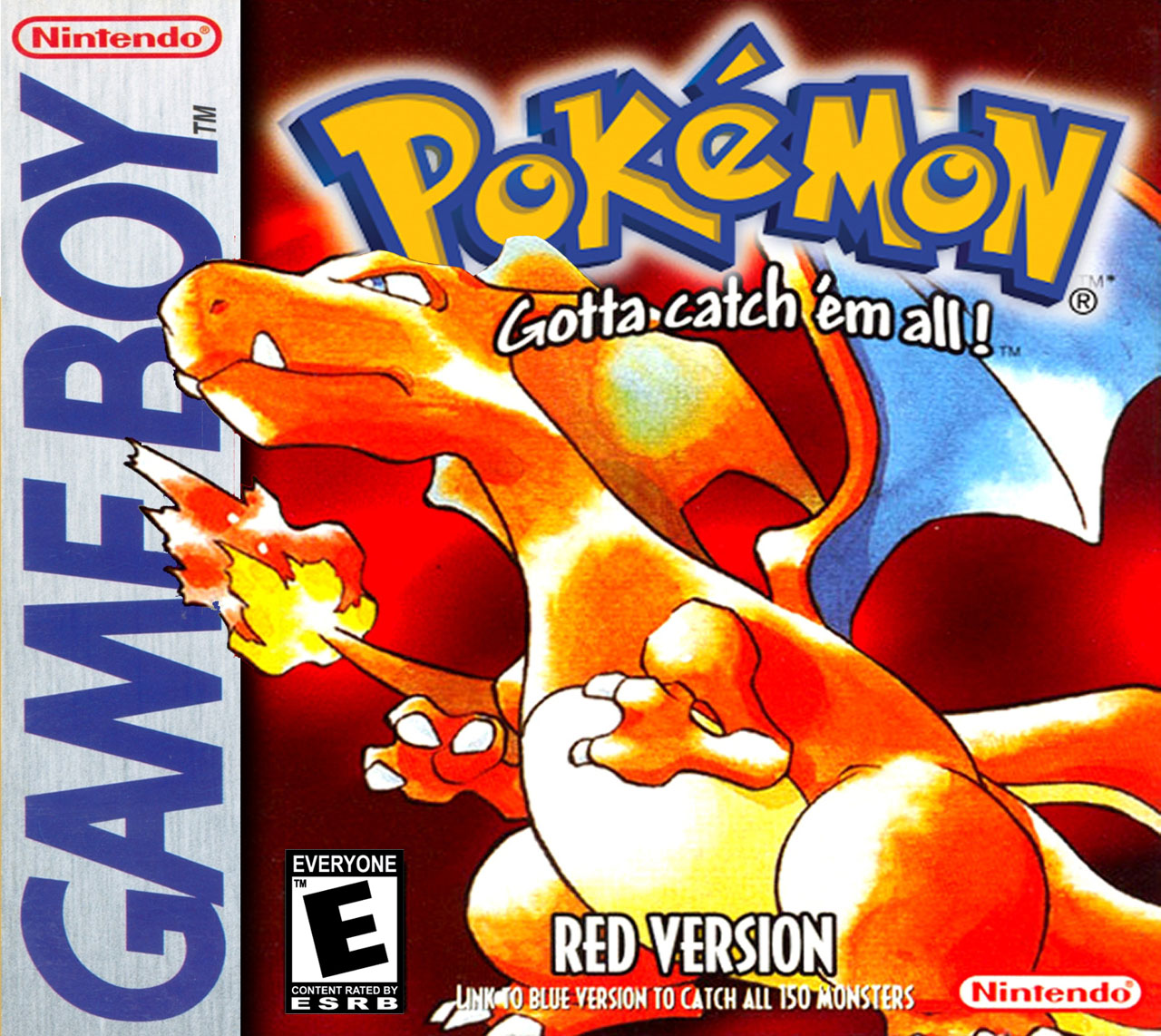 Review Fix Editor-In-Chief Patrick Hickey Jr. breaks down the reasons why this month's tournament at Brooklyn Video Games, the first ever Pokemon Retro Cup, was created and well as discussing how it'll be different from many Pokemon tournaments hosted at other stores.
INFO: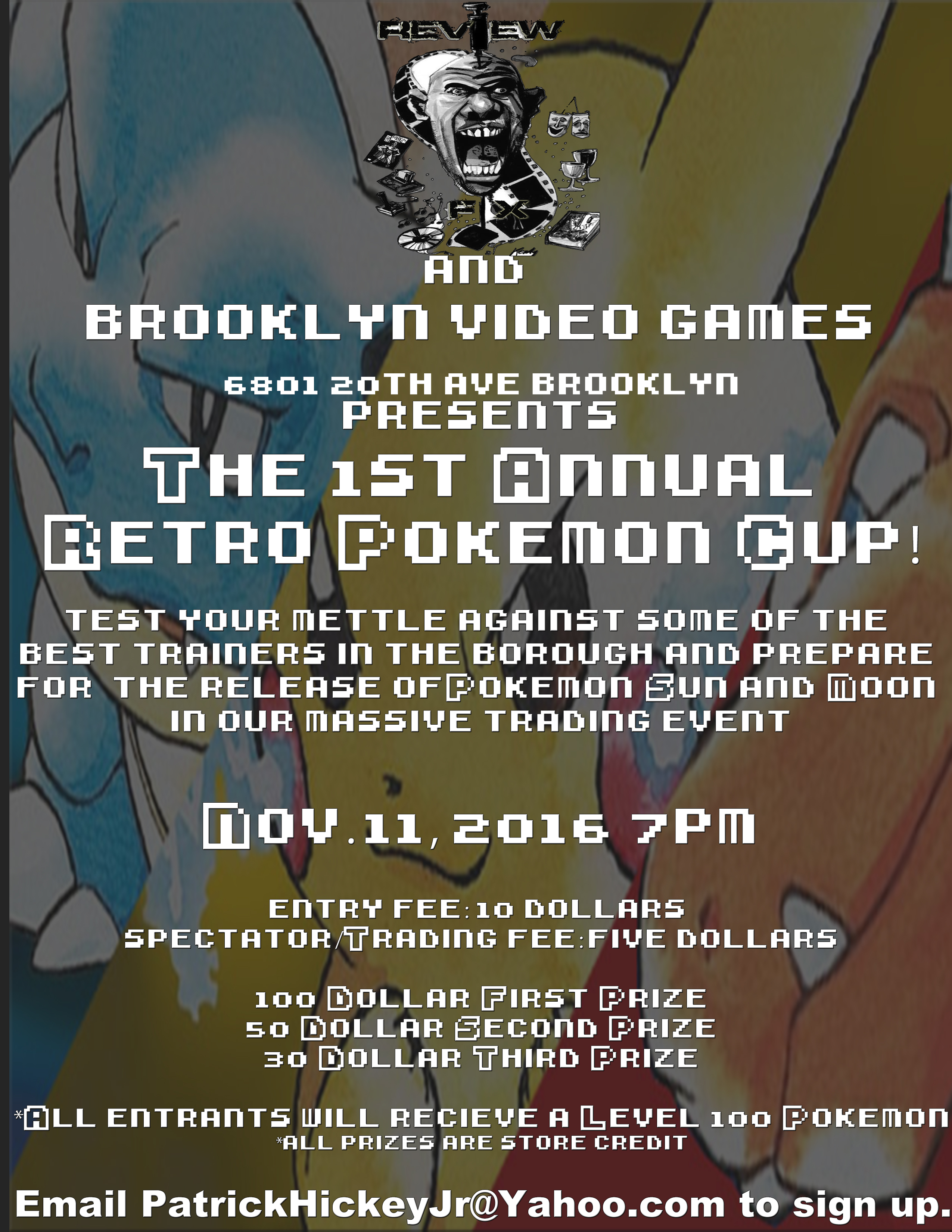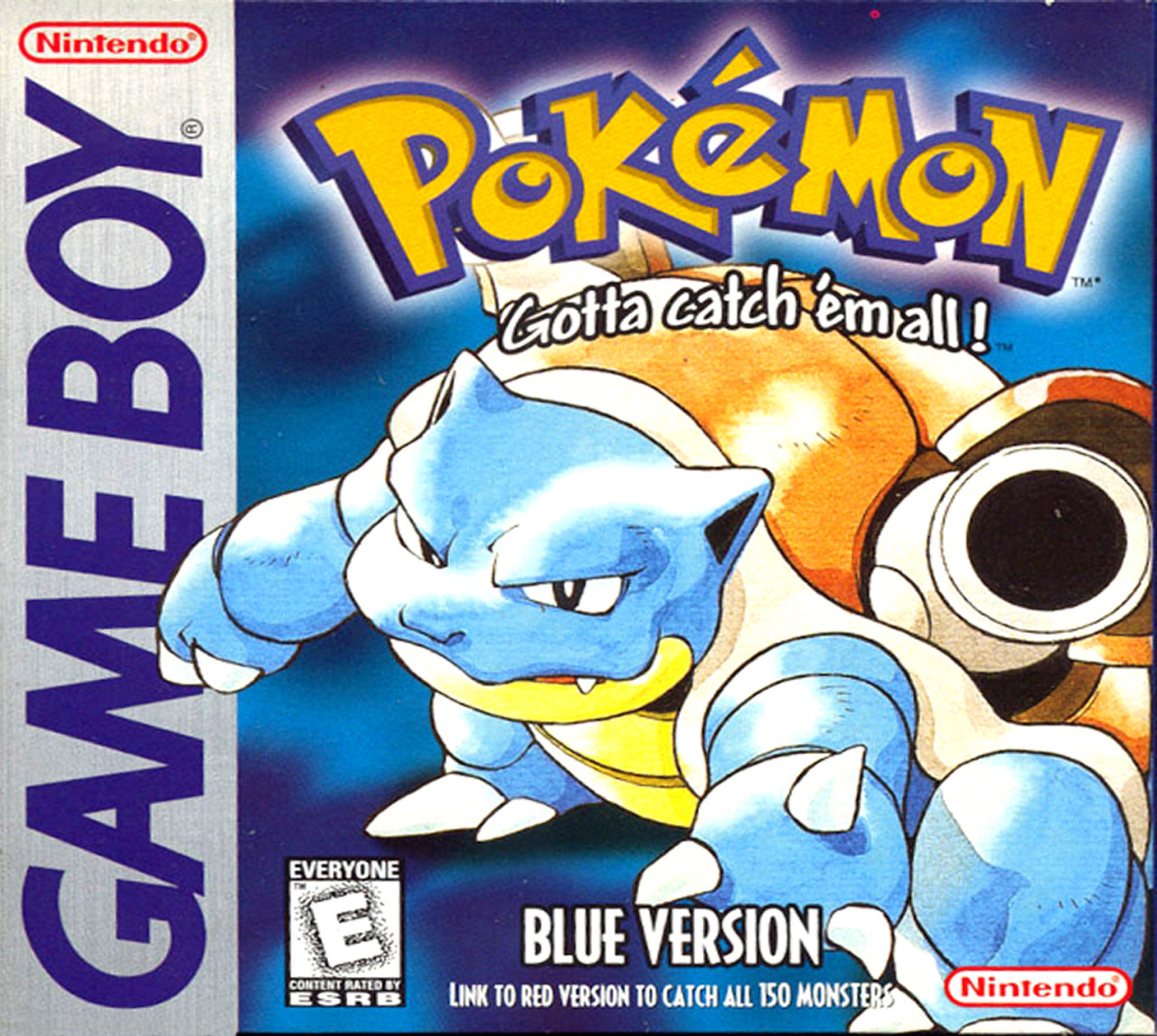 On Friday, November 11, 2016, the next adventure in the beloved Pokemon series, Sun/Moon will be released.
To celebrate the 20-year-legacy of the series, ReviewFix.com, alongside Brooklyn Video Games, the best retro video game store in the 718 at 6801 20th Ave in Brooklyn, New York, will present a Pokemon Red/Blue and Yellow tournament on the original Nintendo Game Boy family of consoles on Nov 11, 2016.
Don't have an original Game Boy or the original Pokemon games? Well, guess what? Brooklyn Video Games does! With almost two months to train, there's no reason why you can't start a brand new Pokemon journey and fight against some of the most experienced trainers in the borough.
As well, in preparation for Sun and Moon, Review Fix Editor-In-Chief Patrick Hickey Jr. will help gamers transfer their Pokemon to the latest version via Pokebank, while all participants can trade Pokemon with each other.
*This tournament will not be played on the Nintendo 3DS versions of Red/Blue and Yellow. You need a handheld that can play the original games. Link cables will be available for purchase at the store as well. Participants are also free to share consoles and cables.
Rules: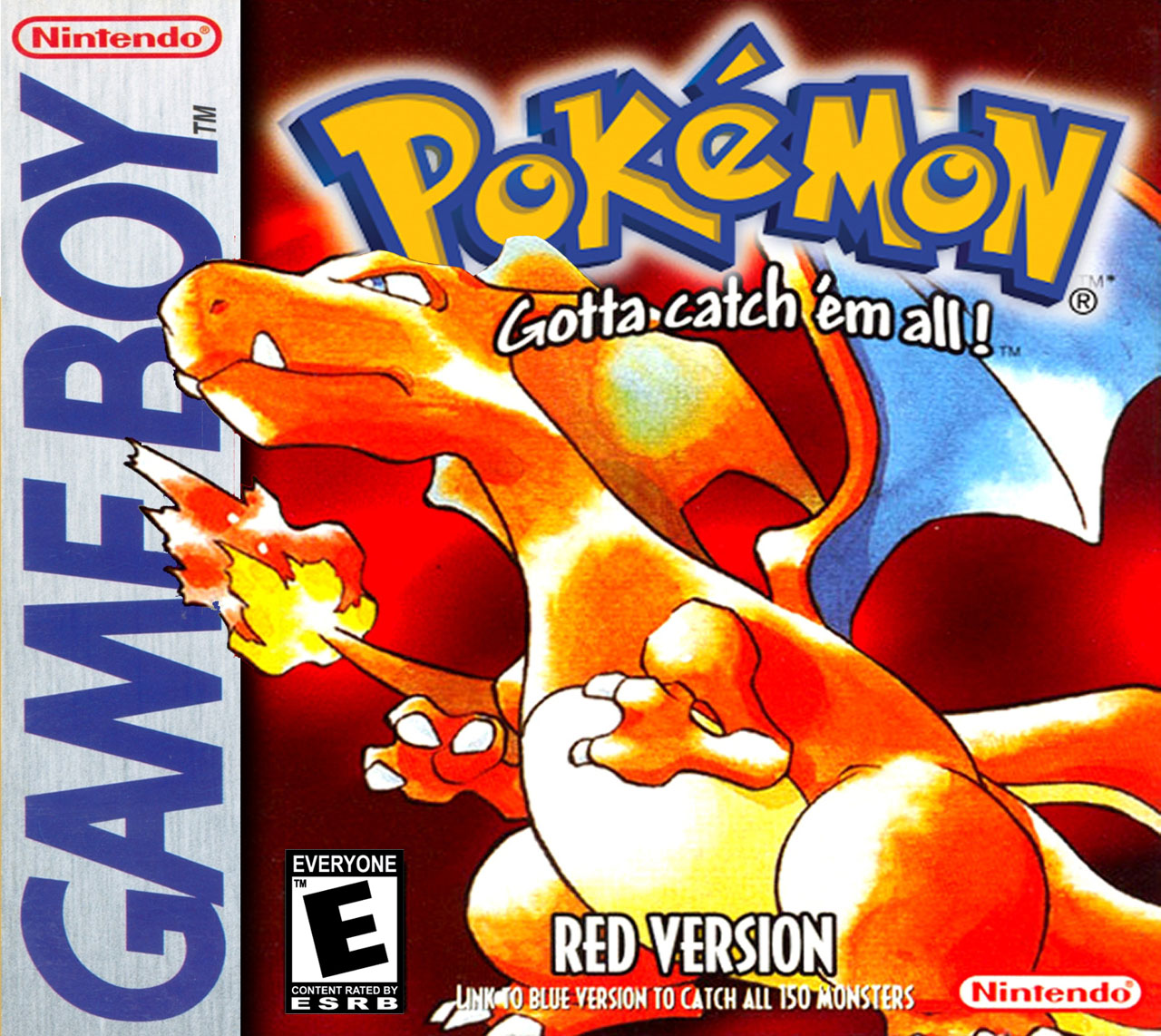 Only Level 100 Pokemon
Teams of Six
The Pokemon Mewtwo, Mew, Articuno, Moltres and Zapdos are banned.
Glitch Pokemon over Level 100 due to the Missingno exploit are banned as well.
The Following Moves Are Banned:
Fly
Dig
Minimize
Double Team
Any moves that cause instant KO such as Fissure, Guillotine, Horn Drill, etc
Only one Pokemon on your team can have maneuvers that put the opponent to sleep.
No Game Genie/Gameshark Enhanced Movesets- Pokemon must have maneuvers in their moveset that they can actually learn. (No Snorlax's with Fly or Charizard's with Surf)
10 dollars to play
Five dollars to trade or spectate.
Prizes: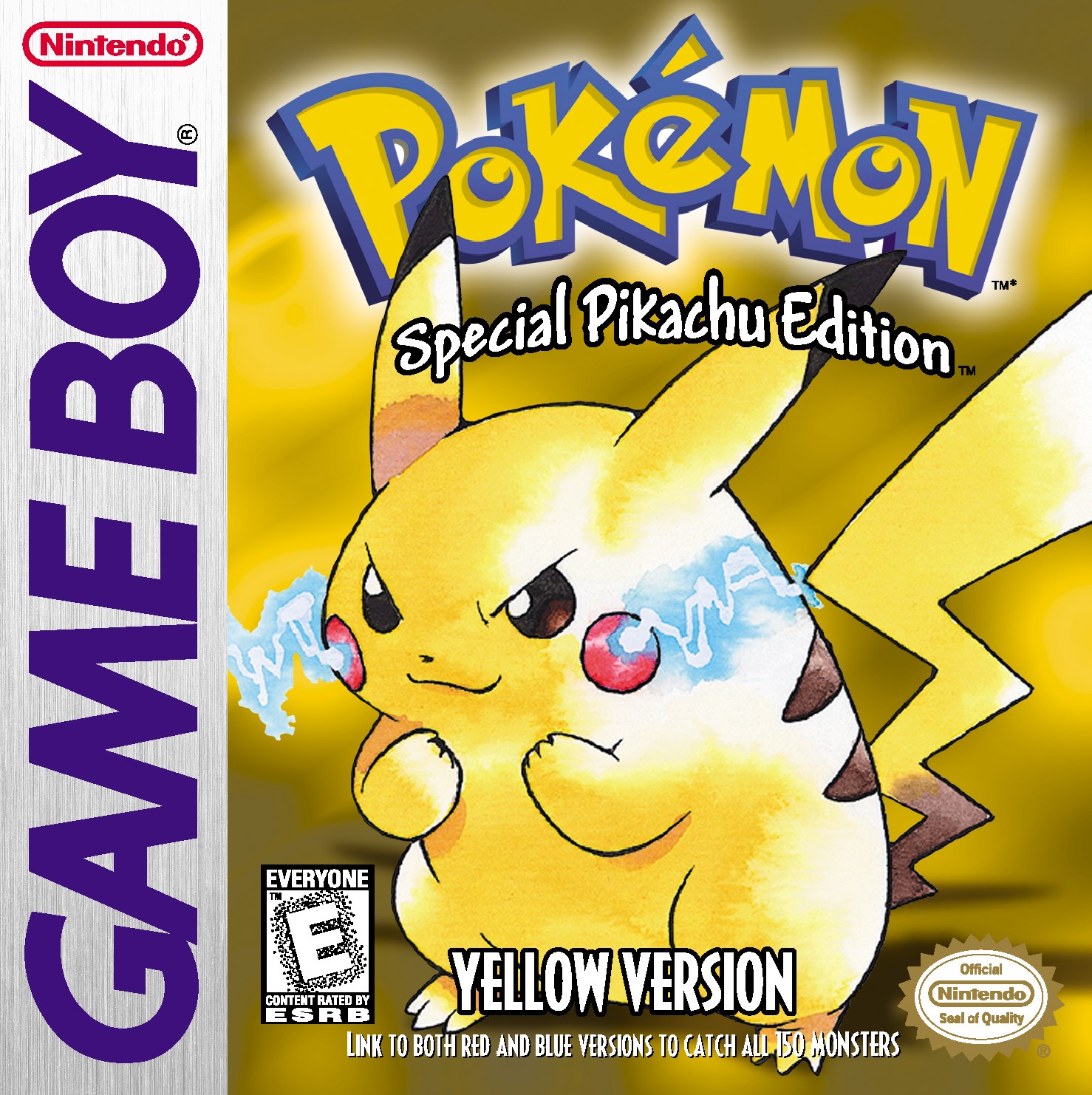 First Place: 100 Dollars Store Credit, Level 100 Mew for Play In Red/Blue/Yellow

Second Place: 50 Dollars Store Credit, Level 100 Mewtwo for Play In Red/Blue/Yellow

Third Place: 30 Dollars Store Credit, Level 100 Dragonite for Play In Red/Blue/Yellow
Other Prizes to be announced later.
Pokemon Go lure modules will also be set up for everyone as well.
Be sure to check on ReviewFix.com and the Brooklyn Video Games Facebook page for an official date and more details, or email Patr[email protected] to find out how to sign up in advance.