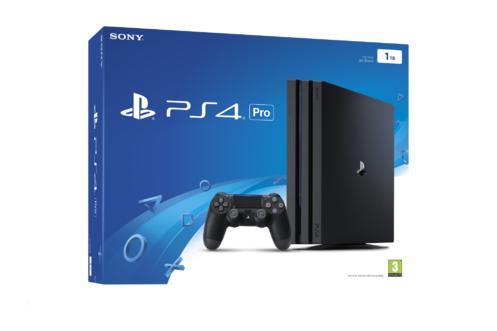 During the life cycle of the Playstation 3, Sony granted fans several hardware updates and now just three years into the life cycle of the Playstation 4 we are given quite possibly the most exciting update yet: PS4 Pro.
The Pro, which offers play the opportunity to play certain games in 4K, is on display at Sony Square NYC and it offers the best visual experience for console gamers available on the market.
Now, some of the appeal of the machine was kind of snatched away during E3 earlier this year when Microsoft announced their Scorpio that, if Microsoft delivers on their promises, will trump Sony's current 4K offering.
With that out of the way let us talk about the machine itself. The games available to demo were a good mix of old and new giving fans a wide variety of experiences to showcase how the Pro handles a sports game like "NBA 2K17" or an action adventurer like Sony's "Uncharted 4: A Thief's End."
Where the Pro impresses is in games like "Infamous: First Light" and "The Last of Us," the former being a game developed as a launch title for the Playstation 4 and the latter a remaster of a PS3 game. Playing traversing challenges in "First Light" using Fetch's neon powers is a marvel to look at and truly shows what the Pro is capable of – similarly with "The Last of Us" the Pro's graphical fidelity adds another layer to an already engrossing experience.
Another game available for demo was Activision's latest, "Call of Duty: Infinite Warfare," because of its recent release and lack of any real imaginative levels, it is not something you will find yourself saying "I need CoD on the Pro!" It was by far the least spectacular of the bunch; however, this year's "Rachet & Clank" reboot/movie tie-in was simply gorgeous.
When you look at a game like "Rachet & Clank" that looks like a Pixar movie, it is hard to believe an update on graphics will do much more for it, and that is where you would be wrong my friend. The levels pop with life as you blow up hordes of bots, if it was great to see Rachet & Clank back again, it is even better to see them in 4K.
Playstation 4 Pro is the best visual experience you can get on consoles right now, that is a fact. If you are someone looking to buy into Sony and have a 4K television, the Pro is the way to go. If you are already own a PS4, the Pro is not a must-buy, unless you have a 4K itch that needs to be scratched.