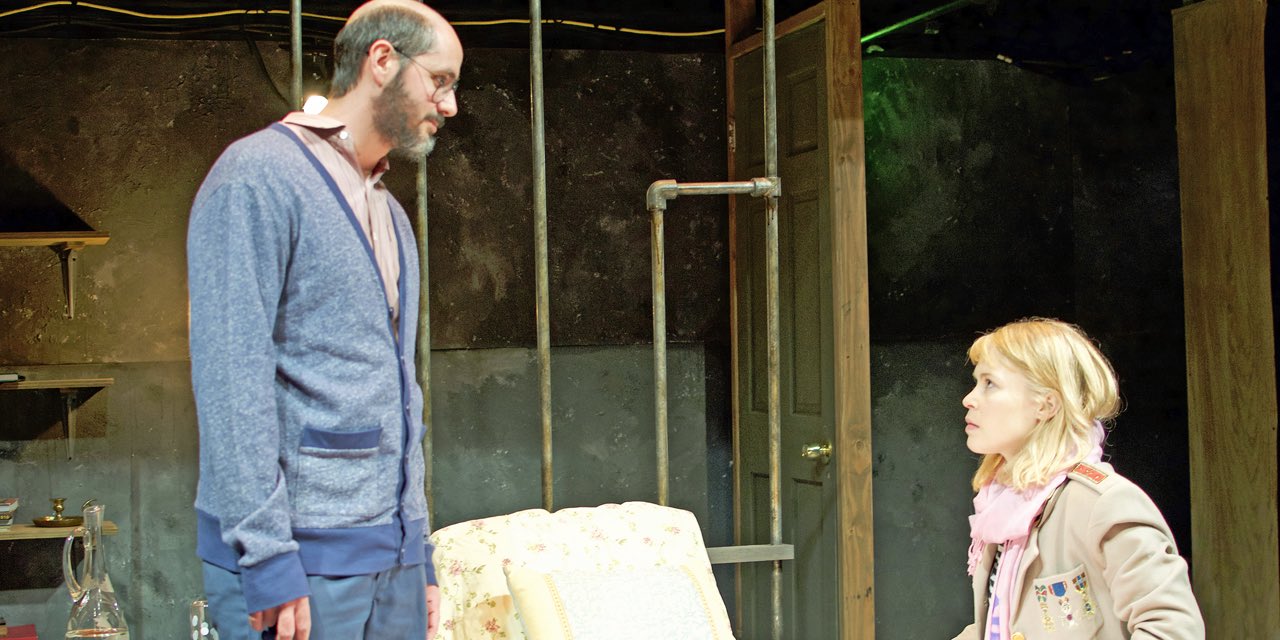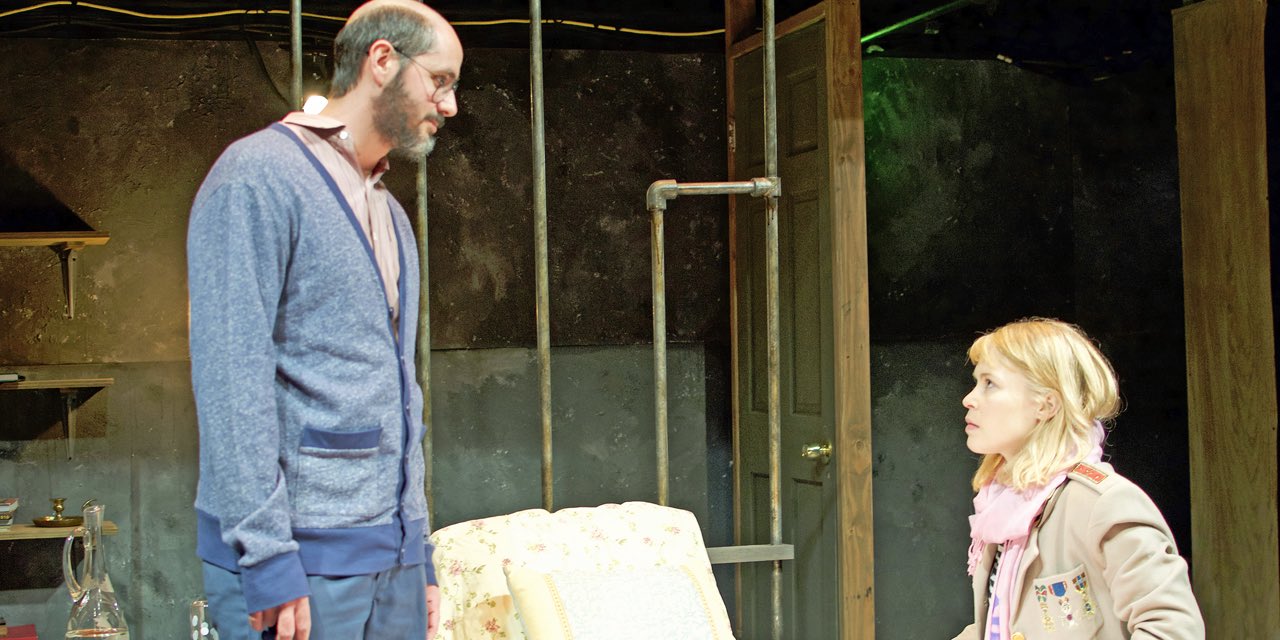 Mark Healey's riveting adaptation of John Fowles novel "The Collector," currently in mid run at 59E59 Theaters in New York City, keeps audiences clinging to every word, motion and breath taken by the impeccable work of Matt de Rogatis and Jillian Geurts.
After winning the lottery, loner Frederick Clegg builds a country house he believes would entice the beautiful Miranda Grey. Upon completion, Clegg kidnaps Grey and holds her in the cellar, convinced that it's the only way she'd ever reciprocate his love for her.
The play begins with Clegg explaining to the audience the reasoning behind his actions and making his infatuation apparent. de Rogatis captivates his audience with the peculiar passion he projects while speaking of Grey. As the lights dim and the music darkens, the scene shifts from an innocuous monologue into a low-light, grey-toned setting. You then see Grey on the bed in the cellar, struggling to break free. Clegg's desperate attempts to win Grey's heart elicits empathy as he caters to her every need with such alacrity.
Geurts instills dread in the audience with her ferocious cries and futile attempts to escape. The actress does a phenomenal job at personating Miranda Grey. Not only does she make you feel every ounce of emotion, she flawlessly conveys the character's energetic and charismatic personality.
De rogatis' stellar portrayal of a deranged man whose loneliness and desperation has driven him mad is exemplary. His gentle British accent and eerie gaze bring the character to life. His shaved head, retro aviator glasses and blue cardigan makes the actor a chilling one. De Rogatis becomes the monomaniac character in every aspect, emanating Clegg's obsessive and creepy persona.
Most of the play takes place in Miranda's cellar, which is furnished with a bed, nightstand and desk. The room is dim and bland, which sets an unsettling mood. When Clegg and Miranda's encounters become pleasant, the lights brighten. Clegg showers Miranda with gifts that accessorize the room and it begins to look alive. The energy shifts, the mood is lightened, and you almost forget that he's holding her captive.
Thanks to wonderful performances from the small cast, "The Collector" is a compelling thriller that'll have you glued to your chair, even during the intermission. De Rogatis and Gertus' depiction of their characters are pristine ones you'll remember for years. Fowles' story of a socially inept clerk's obsession with art student Miranda Grey, is profoundly disturbing and will leave your skin crawling even after it's over.