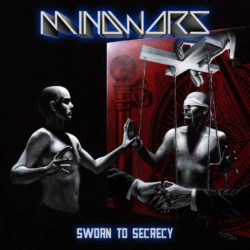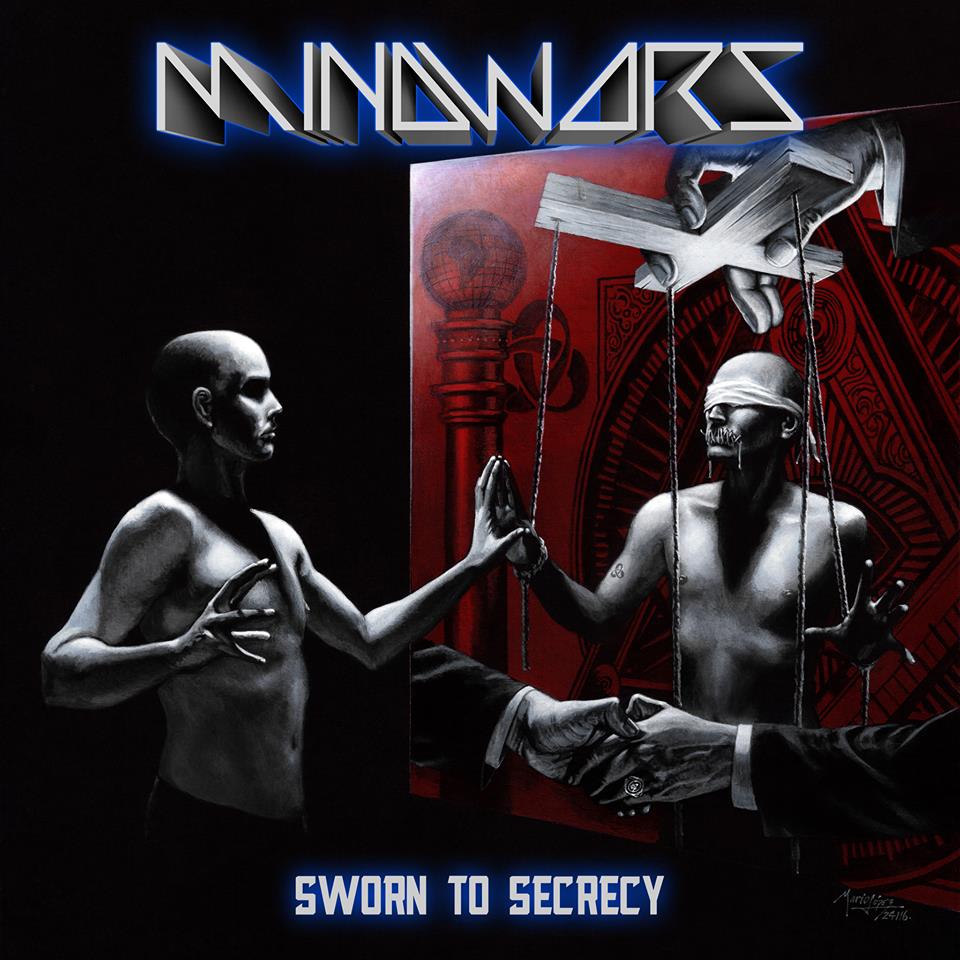 Review Fix chats with Mindwars' Mike Alvord who discusses the band's origin, creative process and goals for the future.
Review Fix: How did you guys get together?
Mike Alvord: Me and Roby initially met in 1989 in Milan, Italy when Mike's old band Holy Terror was touring Europe with Exodus and Nuclear Assault.  They had a connection because Roby is from the same southern part of Italy as my grandparents.  They reconnected through FaceBook about 25 years later.  We started discussing music and what they missed in the speed/thrash metal genre.  We decided to start sharing material and soon found Danny "Z" Pizzi to play bass guitar on what became Mindwars. 
Review Fix: What's your creative process like?
Alvord: A lot of the material on our first release The Enemy Within were songs I put together back in 1989 while he was still in Holy Terror.  I shared this music with Roby and he put drums to the riffs and they developed, structured, and arranged songs from much of this material.  We had a similar approach with our second release Sworn to Secrecy, but we didn't have as many complete songs when we started the writing process.  Once we have the main components of a song and are happy with the structure, rough guitars are recorded and Roby and Danny then lay down the drum and bass tracks.  Once we are happy with the sound of the rhythm section, I re-record the final rhythm guitar tracks, solos, and then lay down the vocals.  I try to listen to different styles of music every day and I am constantly humming riff ideas into my phone recorder.
Review Fix: What do you think makes this band special?
Alvord: There are clear negatives.  The main one being we are not in the same City working together. I live in Los Angeles and Roby and Danny live in Turin, Italy.  Not being in the same City rehearsing and writing material has clear drawbacks.  However, with the power of the internet and things like FaceTime and Skype, it makes sharing and collaborating ideas a lot easier.  The thing that makes this special is the flexibility.  Me and Danny both work full-time jobs outside of music and not having set rehearsal times allows them to create on their own time and share their musical thoughts anytime.  There are times when I will record something late at night LA time and email them to Roby.  Roby will lay down some drum track ideas while I am asleep and I will wake up to an email inbox with music.  It's actually pretty cool 
Review Fix: How would you describe your style?
Alvord: Truly, we are products of the 80s thrash/speed metal and NWOBHM era.  We also have a lot of similar classical rock influences.  While I don't think we sound completely "old school," that is the general description we get on our reviews.  I do think we have an element of something different in our songs.  We have some slower heavier segments and some full on speed parts.  However, we try and work them together to create a newer genuine feel.
Review Fix: What are your goals for this album?
Alvord: We hope that STS just reaches more and more people.  We don't have any real goals other than creating music we love, music we think might be missing a little bit in today's sound, and hopefully pick up a few fans along the way that enjoy our music. 
Review Fix: What's the standout song? Is there a story behind it?
Alvord: This is a tough one.  I actually like quite a few.  The title track Sworn to Secrecy really captures the essence of the theme behind the album cover.  Our world has always had secret societies made up of the wealthy.  This song tries to shed some light on this topic.  The opening audio from John F. Kennedy is thought by some the speech that got him assassination.  Scalp Bounty is another favorite of mine and is a song about the American Indians. 
Review Fix: What's next?
Alvord: We hope to play 6 – 10 shows this fall in Europe and have our third release out by the summer of 2017.