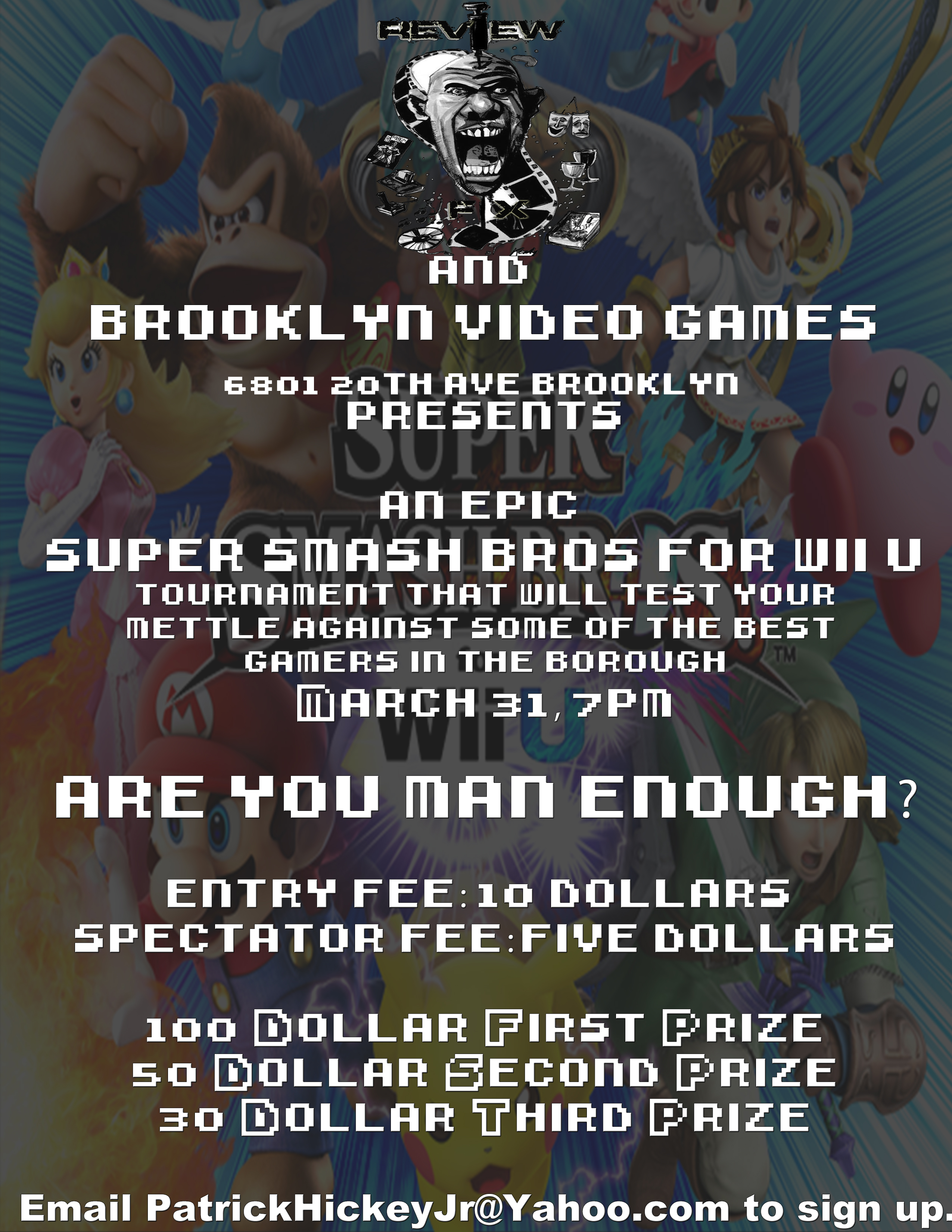 After Review Fix and Brooklyn Video Games got their Pokemon fix out of the way earlier this year, they now bring you another Super Smash Bros Wii U tournament on March 31 at 7pm at Brooklyn Video Games on 6801 20th Avenue, Brooklyn, New York.
The last Wii U Smash Bros tournament was their most successful ever, with over 30 competitors. This time will be no different as they're looking for the best and brightest players in the City to come and test their mettle.
Entry fee is 10 dollars, Spectator fee is five dollars. Lure Modules for Pokemon Go will be set up as well to ensure everyone has something to do. You can even bring your 3DS and trade Pokemon if you'd like.
E-mail Review Fix Editor-In-Chief Patrick Hickey Jr. at [email protected] to sign up or get more information.