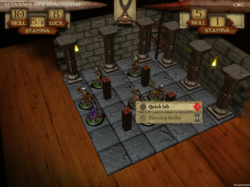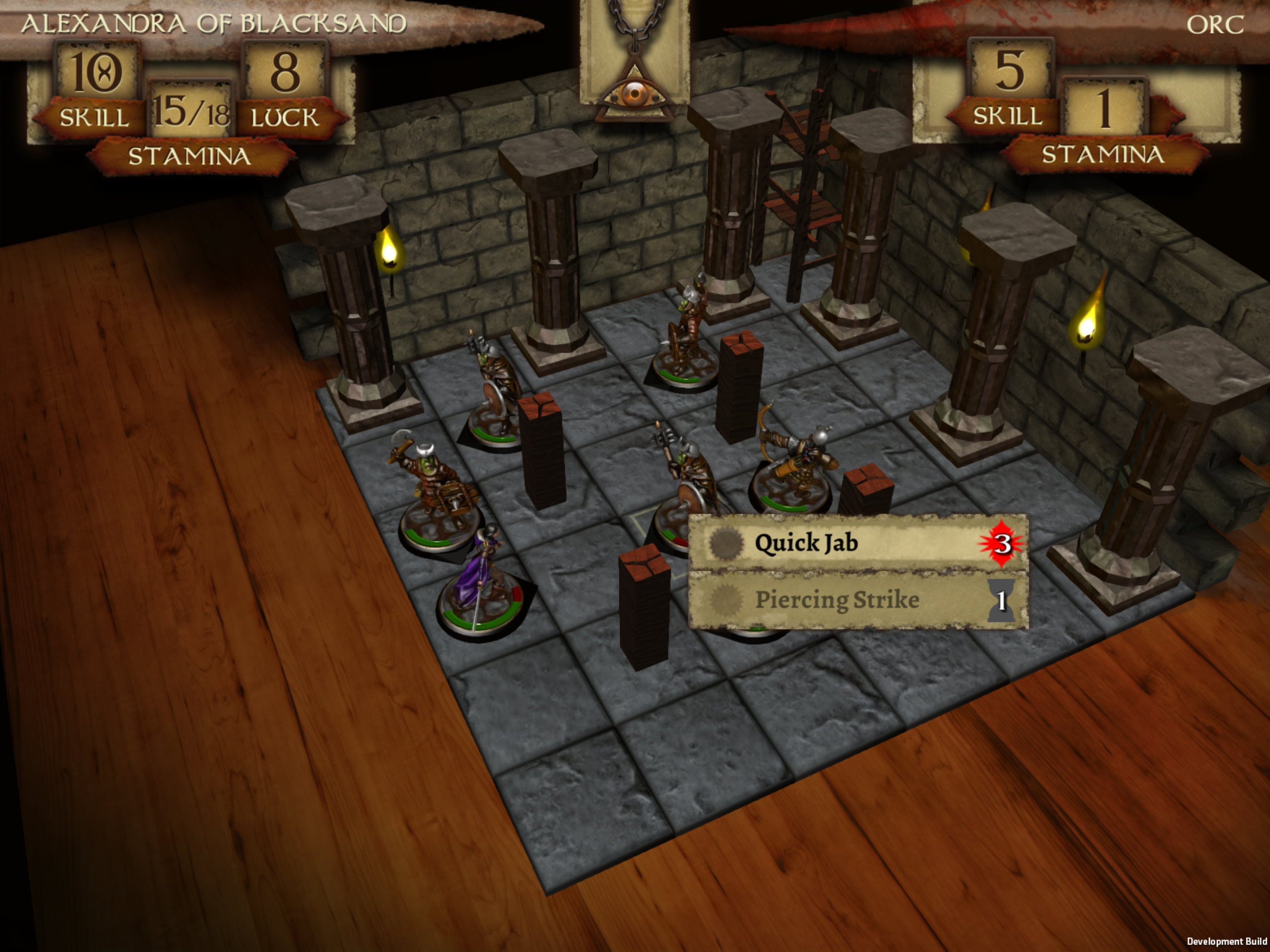 Review Fix chats with Neil Rennison, who discusses the release of"The Warlock of Firetop Mountain" on iOS. Breaking down the development process of the game and its goals on a new platform, "The Warlock of Firetop Mountain" is primed to be a mobile breakout hit.
For More on the Game, Click Here. 
Review Fix: What is the difference between the Steam version and the iOS version?
Neil Rennison: In terms of art and playing style, they are pretty similar to be honest! The major differences that players will notice is that Souls collected during the adventure will now accrue as a score, which gets added to a leaderboard. The iOS version comes with the first four heroes unlocked, with extra heroes accessible via in-app purchases.
Review Fix: What was development on the iOS like?
Rennison: It was pretty tough but the team did a great job! Major hurdles were implementing touch screen usability, which meant we had to redesign some of the UI especially for smaller phone screens, as well as getting the 3D environment to run nicely on as many iPads and iPhones as possible. Originally we were only going to get it working on iPads due to screen layout, but the team worked really hard and squeezed it down on to an iPhone 5S screen and made sure it was just as playable as on the bigger Apple screens.
Review Fix: Why should people play it that haven't experienced it before?
Rennison: We've taken something that is 35 years old and given it a very modern spin. If you're into RPGs in any form — especially tabletop RPGs — then this is like a solo fantasy adventure game. It has the nostalgic charm of the original gamebook, with the modern sensibilities of more recent releases.
Review Fix: How does it feel to see the game go from Table Top to Steam and now iOS?
Rennison: It feels pretty great! I feel we've been on a big adventure ourselves with this one and getting it out to as many players as possible has been an achievement we've been really proud of.
Review Fix: How do you want the series to be remembered?
Rennison: I'd like Warlock to be remembered as one of the games that broke the mold in terms of converting a gamebook or table-top RPG experience to a digital format.
Review Fix: What's next?
Rennison: We are currently working on a very exciting VR project. We can't reveal too much yet, but if you've followed our adventures so far you won't be surprised with our next step!
Review Fix: Anything else you'd like to add?
Rennison: If you meet some living skeletons in a shack by a river, expect some sassy conversation.