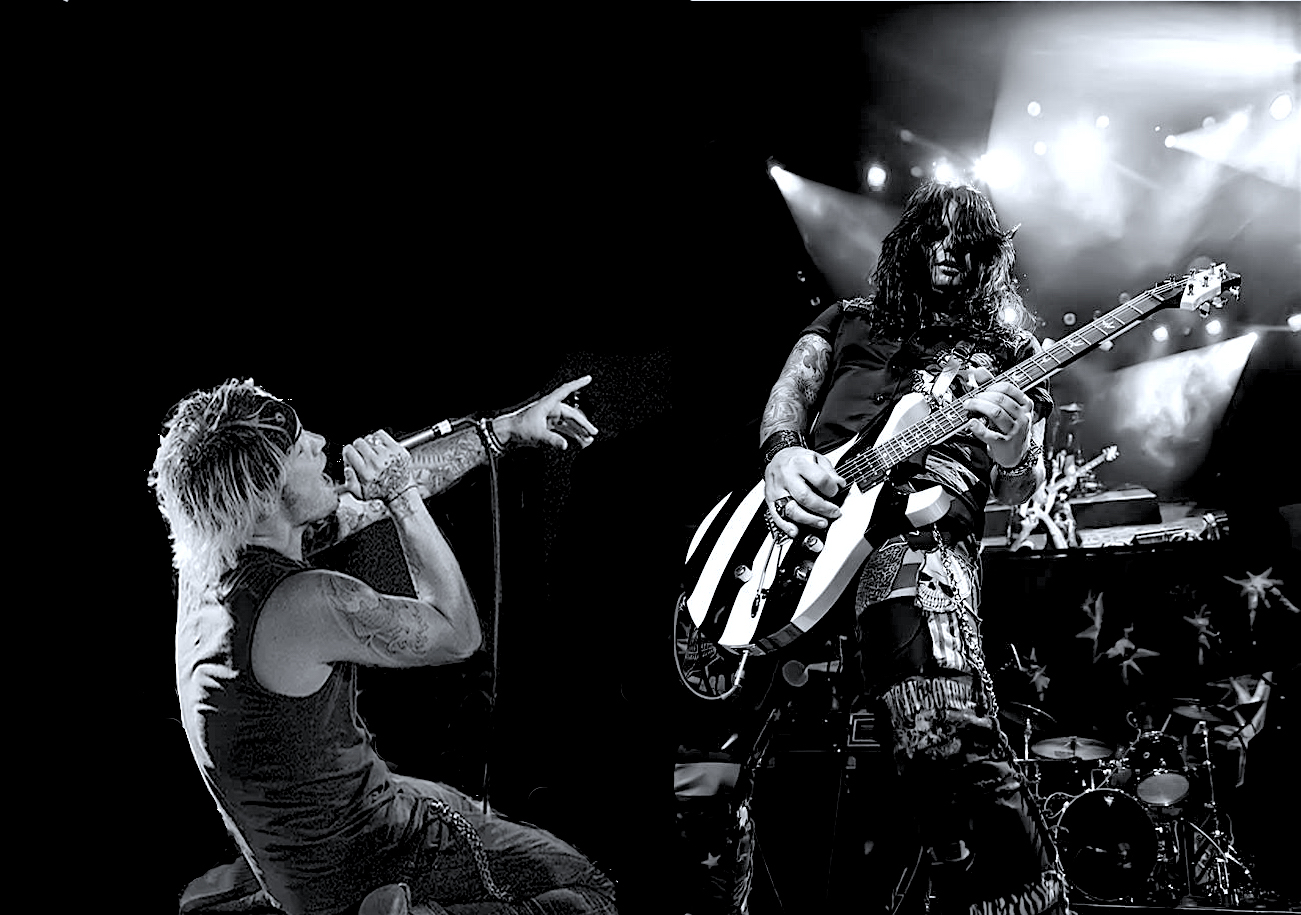 Review Fix chats with Quiet Riot and Maps to the Hollywood Scars frontman James Durbin, who discusses his new track "Till Death," his time on American Idol and his goals for the future.
Review Fix: How did you get involved in music?
James Durbin: I was raised around music. My father was a bass player, tremendous musician, though I don't remember him much, every video I've seen of him, even one's with me in them, he was playing a guitar, bass or singing. My Opa was a lifelong horn player being the oldest marching member of our local Watsonville band. He played tuba and I remember his last match he had his oxygen tank with him! That's commitment! My sister was in a lot of musicals and that's where I got bit by the performing bug. I didn't enjoy being 'James' when I was younger, so I threw myself into the characters I was cast & in that I was able to become more comfortable being myself. I was given self-confidence through performing. During one of my shows, I became friends with the orchestra drummer/percussionist and joined his metal band 'Leviathan.' The story keeps going but you'll have to wait for the book I may eventually write to hear the rest.
Review Fix: How was Till Death written? What inspired it?
Durbin: Alex Grossi sent me the instrumental and not long after I wrote the melody but the lyrics took a while.
I think I was just overthinking it which is really easy to do when writing a power ballad. You don't want to write something that sounds too familiar, or do you? That's the struggle. I gave myself one more day to finish it, no matter what. I took a bath and fully submerged myself underwater. Trying to be 'senseless.' When I came up I had this line in my head: 'Till Death Brings Us To Life.'
I'm a faithful person, I believe in God, I believe in Heaven…so for me, it's the idea that, on one hand: death takes away what you love. On the other hand: when it's your time, you're reunited with the love you lost. I understand that some people don't believe or don't have faith, so it's also a promise to your loved ones: 'I'll never forget you or the memories, Till Death Brings Us To Life.' Death doesn't bring life (If that's what you believe or not). It's interesting that that phrase can take on 2 meanings.
Review Fix: How do you want this song to be remembered?
Durbin: Hmmm…That's an interesting question. I guess, to have it be remembered at all is the way I'd like it remembered.
Review Fix: Why is being a part of this band special for you?
Durbin: Because it came from nothing. It's an INDEPENDENT production. We wanted to write and record without restrictions, limitations or too many cooks in the kitchen. Some of it is Heavy, some are Poppy, some is Bluesy, some is Punk. There are no restrictions and that makes it a songwriters dream. We're not claiming to be any one thing and it's just a studio project so, the sky is the limit.
Review Fix: How did your time on American Idol impact you?
Durbin: Incredibly. My (and my wife's) choice to take a chance and audition and launch ourselves into this crazy world, could've turned out any other way. We're truly blessed to have the opportunity to have this be our INDEPENDENT Family Business: songwriting, producing, recording, designing, fulfilling merch orders, running the websites, etc. It's a lot of work, it's a lot of struggle & it's never easy, but when you finally get to hit the stage or pick up the guitar and connect with your fans, that's the moment that makes everything worth it. Every drop of blood shed every tear, every scar from the industry. It aint easy! Especially coming from a 'reality singing show'. You've got an even larger target on your back, but your fans understand that and they are the most loyal, supportive fans out there. I owe a lot to 'Idol.' But the last six years since the show, I owe to the fans.
Review Fix: What's next?
Durbin: Well…I'm the new singer for QUIET RIOT kicking off my first show with them on March 18 in Wichita, KS at The Cotillion. It's an ALL AGES show and I can't wait to hit the stage with Frankie Banali, Chuck Wright and my two- band brother Alex Grossi.