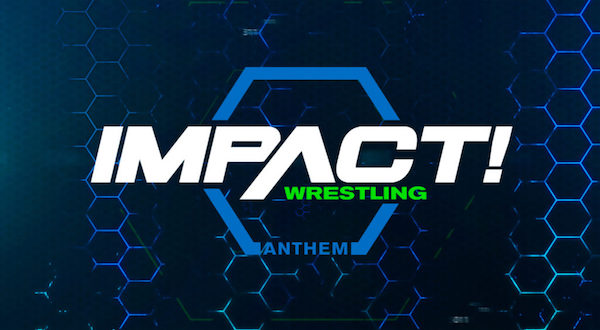 While the development of LAX has been intriguing and their capturing of the tag team titles was cool, this week's Impact Wrestling featured far too many references to the past and not enough development of the future. If Impact Wrestling is ever going to be a viable second option for pro wrestling fans, it's got to serve them better. Get people like ODB and Karen Jarrett off the show. Tell James Storm to stop talking all of that "originals" nonsense too. Being in TNA for 15 years is nothing to be proud of.
Matches:
Andrew Everett vs. DJ Z: Your standard X-Division match and no storyline. Everett win with the Rollup after Z misses the ZDT. After the match, Shane Helms and X-Division Champion Trevor hit the ring and promise Everett an opportunity next week.
Impact Grand Champion Moose vs. Cody Rhodes w/Brandy Rhodes: Moose won via split decision and Brandy walked out. This angle is fun but it's getting old fast.
Kevin Matthews w/Sienna vs. Braxton Sutter w/Allie: Matthews win with the Lung Blower variation as at times the action outside was more important than what was going on in the ring- like Laurel Van Ness still in her wedding dress.
LAX: Santana and Ortiz w/Konnan, Homicide and Diamanté vs. Decay: Abyss and Crazy Steve w/Knockouts Champion Rosemary vs. Laredo Kid and Garza Jr. vs. Reno Scum: Adam Thornstowe and Luster the Legend: Lots of wild action as LAX won a great match with a Blockbuster Powerbomb variation while Diamanté made sure to get the last laugh on Rosemary.