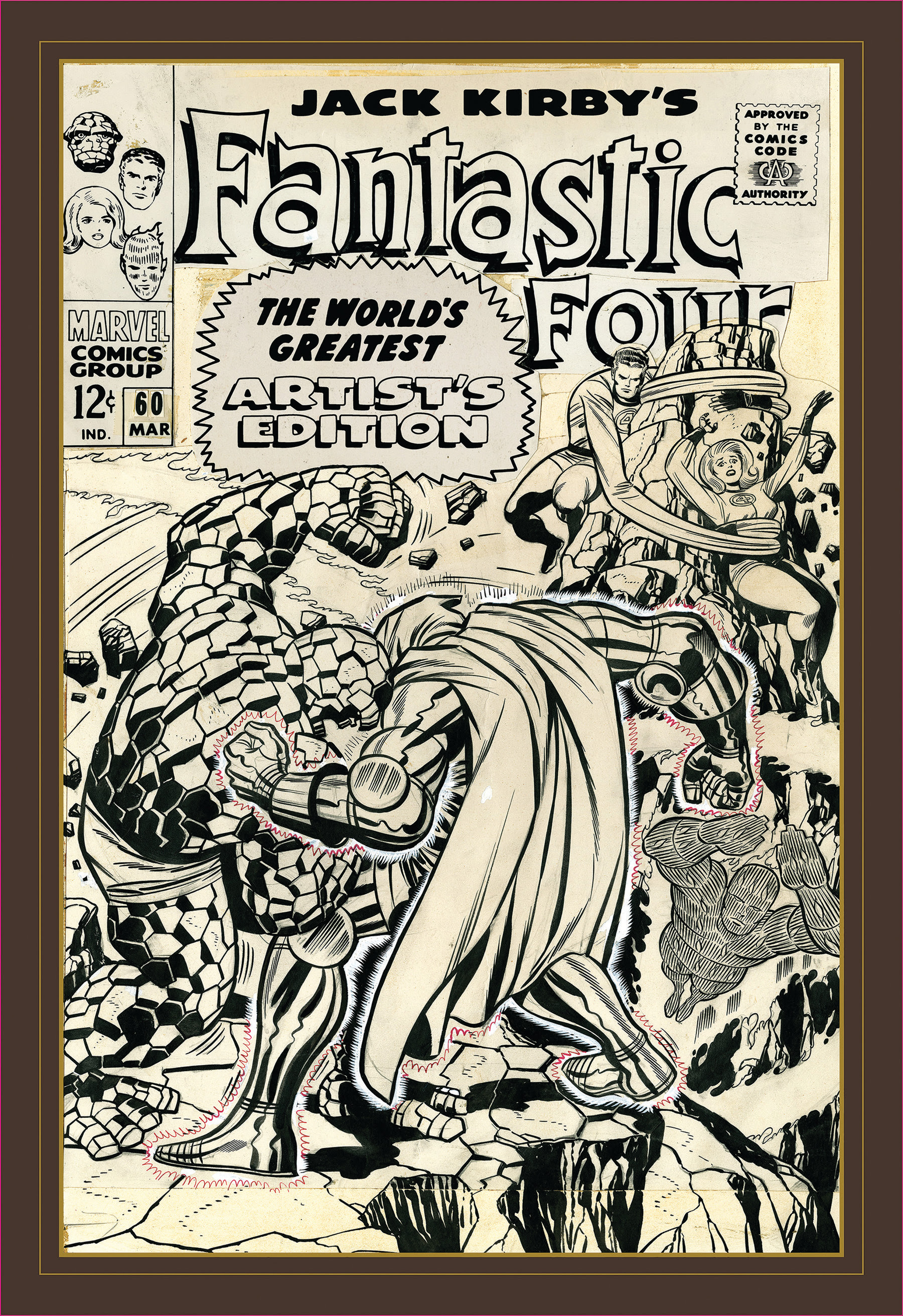 IDW To Release Brand New Artist Edition Featuring Marvel's Fantastic Four
IDW Publishing continues to celebrate the King of Comics' centennial birthday, this time with the forthcoming release of Jack Kirby's Fantastic Four World's Greatest Artist's Edition. Jack Kirby and Stan Lee crafted what is considered to be one of the greatest runs ever in comic book history and this volume makes a solid case to bestow that honor on it!
Clocking in at 168 pages and measuring a huge 15" x 22"—the same size as Kirby's original art—this book will feature four complete "twice-up" stories from the absolute prime of the run: Issue #33 ("Side-by-Side With the Sub-Mariner"), #45 ("Among Us Hide… the Inhumans!"), #47 ("Beware the Hidden Land!"), and #60 ("The Peril and the Power!"). The last issue is the final chapter of the classic storyline in which Dr. Doom steals the Silver Surfer's board!
"People have literally begged for an oversized Kirby Fantastic Four book," said Artist's Edition Editor, Scott Dunbier. "This volume will truly live up to the title WORLD'S GREATEST Artist's Edition!"
"Kirby's artistic style will always be synonymous with the Fantastic Four," said Marvel SVP Sales & Marketing, David Gabriel. "It's an honor to continue working with IDW to celebrate Jack's artwork with Jack Kirby's Fantastic Four World's Greatest Artist's Edition."
In addition to the four stellar issues presented, there will be what can only be called the greatest Jack Kirby gallery of art ever, one that will include a staggering 22 Kirby Fantastic Four Covers and many incredible pin-ups, splashes, and interior pages from classic issues dating back all the way to Fantastic Four #3! If you thought the first Kirby Fantastic Four book was great, well, you ain't seen nothing yet!
This essential Artist's Edition will become available to own this July.