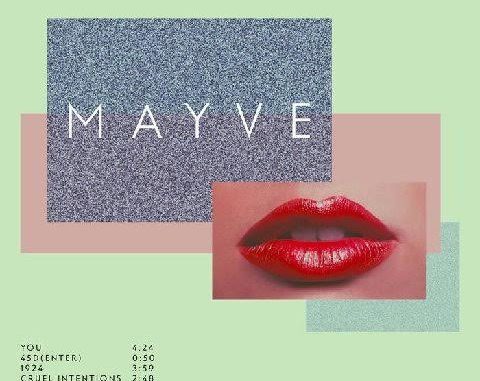 Maybe it's a dream. MAYVE it's a dream-pop EP.
MAYVE'S newest EP Motion, is an EP of seven tracks and indulges in the genres of the dream-pop, electronica, synth-pop, and alternative. However, Motion, does lack some motive. While a few of the tracks are flavor-infused, some are gland and don't get the party started the way they should.
"1924" is a definite nostalgic throwback to the 1980s genres of synth-pop and new wave. The usage of the synthesizer, and the funky tempo that it provides, it sounds similar to what Heart or Alphaville would have in their discography as you could hear the major influence of the genre.
However in a mood whiplash between "1924" and "Young Blood," there's "Cruel Intentions" the fourth track, the standout and earworm track of the EP. The song has a fun upbeat tempo to it that you can bop your head to, catchy lyrics, and guitar riff that you can air guitar to it. By the end of the song, you will hit the replay button, by the end of that session, you will be singing the chorus: "All I want is for you to come over, maybe spend an hour or two, my best friends are gone all we have is each other, I know I could get lost in you."
"45d (Enter)" and "45d (Exit)" are the two instrumental tracks of the EP and have minimalist vibes to them, as they have lesser instruments, including a heartbeat, playing in the background compared to the other tracks. However though it is a calm and soothing experience, the two songs could have been put together as they are less than minute long, and overall feel like filler, rather than an actual song in the EP.
"A Motion" feels far too similar to "You" and "Young Blood" and is somewhat a disappointment. In fact, it feels like could have been placed anywhere else in the EP, and it would not have made a difference.
While the EP itself is worth a listen, the question of whether or not of is it worth going back to, depends on how much dream pop you have in your heart. Overall, while it's enjoyable listen, bolder risks could have been taken as the overall groove of the EP is far too one-dimensional. It's sad in the end considering how much potential Mayve actually has.