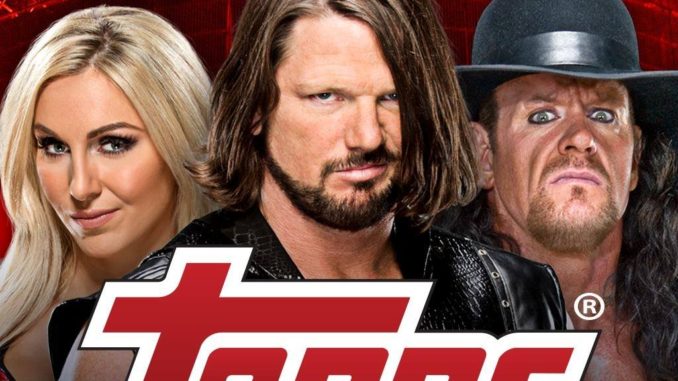 Review Fix chats with Chris R. Vaccaro, editor-in-chief/director of app production at Topps who discusses the new WWE Slam 2017 App.
About the App:
Available to download for free in the App Store and Google Play Store, WWE SLAM17 SM allows fans to take the action packed experience of the WWE to the next level. WWE SLAM17 features 5,000 high-definition digital trading cards to trade and collect featuring today's top WWE Superstars, with multiple cards and packs released daily. WWE SLAM17 also features fan-favorite WWE Legends from as early as the 1980's through present day. New to WWE SLAM17 are interactive video cards, which bring celebrated signature moves and famous finishers to life for fans to relive.
Review Fix: What makes this App special?
Chris R. Vaccaro: It's digital wrestling cards. It's WWE Superstars. It's topical and exciting content that matches the excitement in the ring. Working with WWE is a special experience for our team at Topps. To introduce video cards to the mix with our relaunch, which comes just before the excitement of Wrestlemania, is a thrill and we're proud to continue growing our partnership with one of the biggest entertainment brands in the world.
Review Fix: How is it different from the other Topps Apps?
Vaccaro: Our basic principle applies here as well: digital card collecting and trading. SLAM, however, is currently the only entertainment app in the Topps mobile suite that has video card capability. Each app has its own style of pack and insert releases too. Our production team – producers and designers – does a fantastic job of diversifying our content portfolio so that all of our eight apps have varying content every day of the year.
Review Fix: Why must a hardcore wrestling fan download it?
Vaccaro: Topps is a leader in the card and memorabilia business and to offer new and unique content 365 days per year of active and retired WWE Superstars is a rewarding exchange for WWE fans. Wrestling fans can continue to further relate to their favorite stars and moments with the digital component of card collecting right on their phone or tablet. You can literally carry your entire WWE card collection around in your pocket.
Review Fix: What's your favorite element of the app?
Vaccaro: As you can tell from the previous mentions in this Q&A, it's the video content. I think that's the latest and greatest, and most progressive content element we've added in the last few months. It started with our Topps NHL SKATE app in the fall, but we're trying some new release strategies and varying video themes in SLAM, and that really fires me up both as a fan of Topps, WWE and digital media. On equal footing is my love of our live digital signature program where athletes and entertainers sign signatures for Topps and we offer them in app. I've had the opportunity to do this with Dean Ambrose, Zack Ryder, Charlotte Flair and Bayley so far and each one was a success. We look forward to expanding this signing program in 2017 and beyond.
Review Fix: What makes it an app players can come back to every day?
Vaccaro: New cards literally every day. Sure, you can come back each day for your free daily coins, but, more importantly, you're able to collect new and engaging content and communicate with a passionate and dedicated fan base. There is something new to chase and talk about every day."
Review Fix: What's next?
Vaccaro: More cards, more features, more unique elements that can bring fans inside the digital card collecting ring with their favorite WWE Superstars. Stay tuned for an exciting 2017.