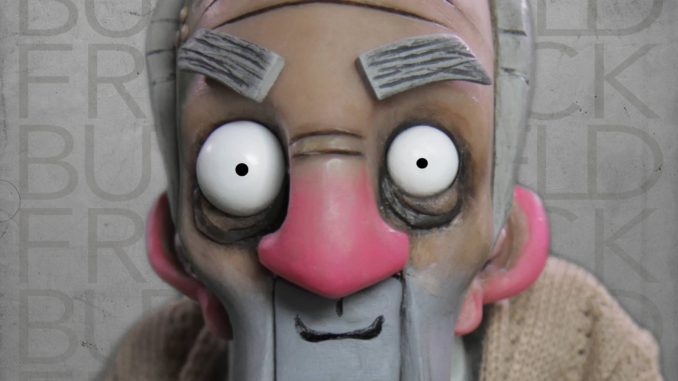 Even the most squeamish of moviegoers will appreciate Vincent Gallagher's short film, " Second to None."
Frederick and Herman, red-nosed twin brothers of a certain age who live next door to each other in a sepia-hued world and have a relationship akin to Cain and Abel's. Frederick, the younger of the two hatches various diabolical plans to rid himself of his brother and Herman his good-natured counterpart is mostly oblivious to his brother's plans. The film focuses on Fredericks obsessive plans to become the " Oldest Man in the World," by eliminating the competition. Each time we see his intricate plans to kill his kin unfold, something goes awry leaving Frederick trying to dodge his own death in the process.
The film does not disappoint when it comes to pairing unexpected splashes of gore, cushioned by animation, with humor and silliness you might find in a children's movie.
Apart from the somewhat Tim Burtonesque imagery, the film uses sound to evoke emotion from the audience, every creak and thump and jingle is palpable with some moments that quite literally feel like nails on a chalkboard.
As the story progresses, Frederick finally ditches the soft attempts and makes his boldest move to kill his brother, but in his obsessive planning and scheming there is one detail that he missed, which puts a wrench in his plans that he may not be able to come back from.
With a surprise twist ending, sure to induce a barrel of laughs, we see that if we want to kill our brother it's best not to employ tunnel vision.