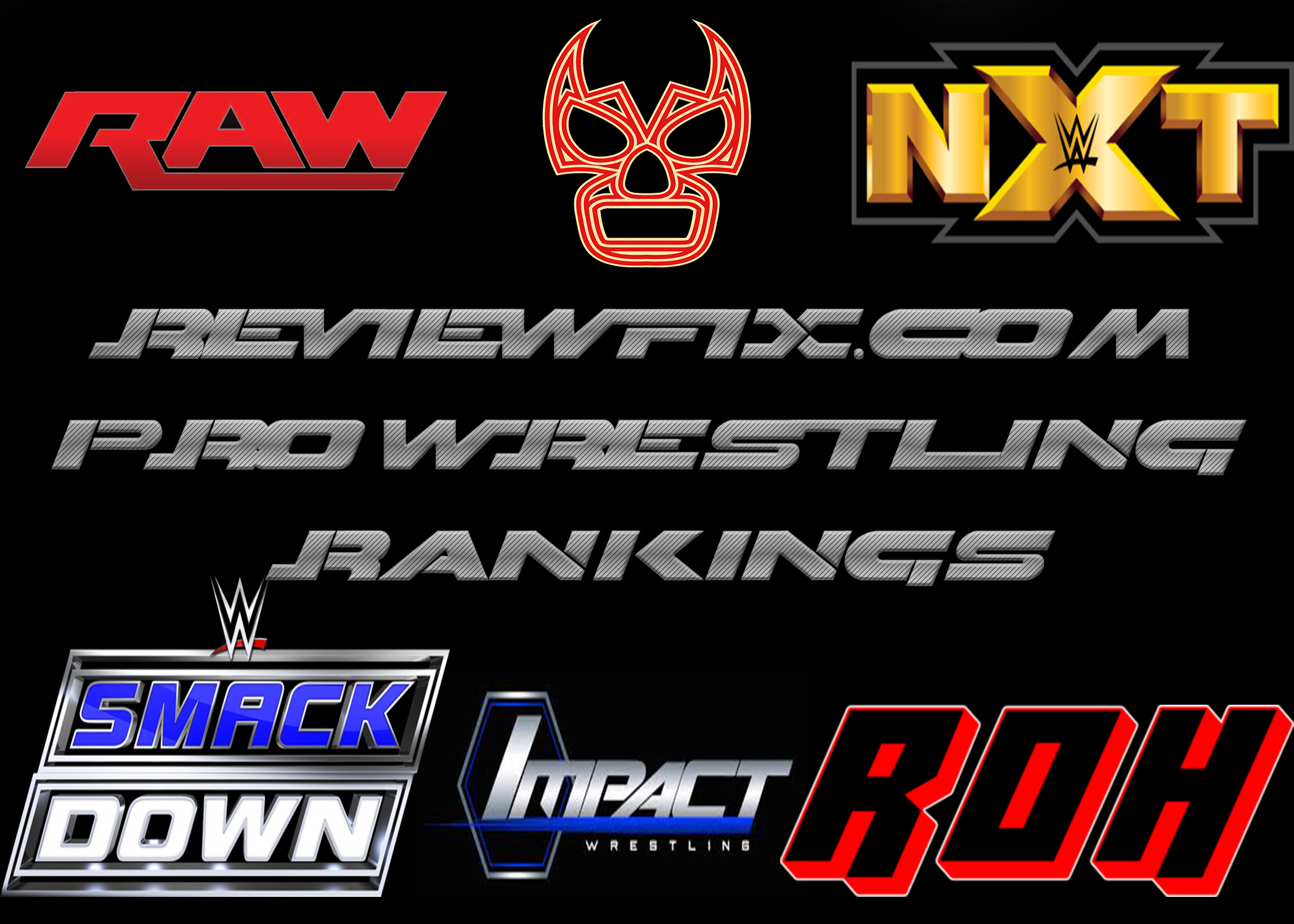 Check out this week's Review Fix Professional Wrestling Power Rankings to see who's ready for tonight's Payback event and more.
Honorable Mention: Tyler Bate: His win over Jack Gallagher this week proves this kid can get it done in the ring. Once the WWE's show in England takes off, he'll become a star.
5: Neville: His win over Jack Gallagher this week on 205 Live proves he'll go to any lengths to hold on to the WWE Cruiserweight Championship.
4: The Hardy Boys: Matt's wins over Sheamus this week on RAW gives the Tag Team Champions plenty of momentum.
3: AJ Styles: The Phenomenal One has made us care about the US title. THat's no easy task.
2: Seth Rollins: With a new finisher and a win in six-man-tag action, Rollins' is ready to get some Payback on Samoa Joe.
1: Braun Strowman: His beatdown on Kalisto this week continues to prove that RAW is his yard.