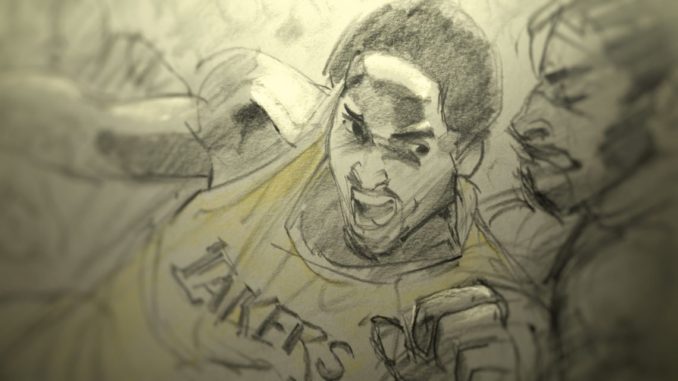 Fueled by the immense passion of Kobe Bryant's narration and Disney-quality animation, Glenn Keane's "Dear Basketball" is easily one of the best animated short at this year's Tribeca Film Festival.
Bryant's career was a dynamic one that spanned three decades. During that time, his ability to captivate on the court and as a pop culture icon through commercials and endorsements endeared him to millions. While he's shared pieces of his story before, Keane's short film connects us in a way that makes him more likable than ever.
That has everything to do with the heart-warming animation and John Williams' score. With almost a "Fantasia" feel at times, there's a sense of wonder present. Although minimalist in style with just pencils and spare use of color, the animation is simply magical. Through it, you can feel Bryant's love for the game. There's no mistake, this is a love letter to the sport.
Combining Bryant's narration, the Disney-veteran Keane's animation and Williams' score, "Dear Basketball" scores a triple double in record time. Just like Bryant's career in the NBA, short films like this don't come around often.