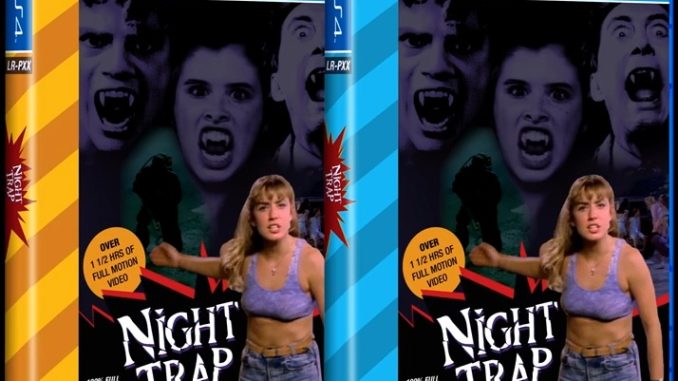 Review Fix chats with the Screaming Villains Tyler Hogle, who discusses the importance of Night Trap and how the remaster is set to reintroduce the classic to a whole new generation of gamers.
For more on the Screaming Villains, Click Here.
Review Fix: How did Night Trap affect you as a kid?
Tyler Hogle: I played it at a friends house for the first time not knowing anything about it and chose it out of a stack of games because I thought the cover looked cool. When I first played it I honestly didn't get it or understand what was going on since it was so different from everything else that was currently out. A couple of years later, I played Double Switch for the first time on the Sega Saturn and finally got it. That game was basically a spiritual successor to Night Trap. The backstory of Night Trap made me appreciate the game even more as I learned more about it throughout the years. Things like how it worked, how it was made and of course the "controversy" surrounding it. People may not like Night Trap but you at least have to respect it for what it was doing during that time from a technological standpoint. There wasn't anything like that game in 1992. I guess in a way, Night Trap affected me more as an adult than it did when I was a kid. It was basically my introduction to making FMV games.
Review Fix: What makes it different from all of the other FMV games on the Sega CD?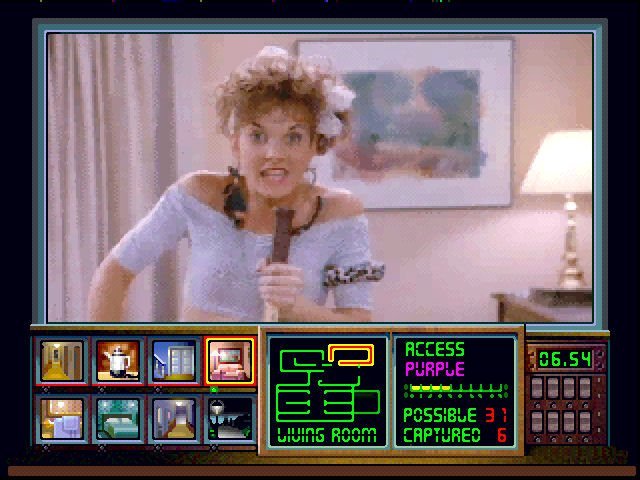 Hogle: I think what makes it different are multiple things that happened by accident. Night Trap is supposed to be a spoof of the 80's horror genre but a lot of people didn't see that for some reason. When someone makes a game that takes place in a different decade they're basically doing their own interpretation of that decade. Night Trap was actually made in the 80's but didn't get released until 1992, so that was something that a lot of people didn't know until several years later due to the internet, and in some cases a couple of decades later.  The creators of NT didn't go in with the mindset of "We're going to make this game in 1987 but not release it until 1992" because it was originally intended to be released on a different console that was cancelled that many people don't know about. It was just tagged as an FMV game with bad acting when really most horror films of the '80s didn't have that good of acting to begin with.
Review Fix: What has the remaster process been like?
Hogle: The whole process of doing this game has been exciting and stressful at the same time.  The game itself is a weird combination of a remake and a remaster. The original code to Night Trap no longer exists so it was literally re-creating the entire game from scratch and just using the video that was still available. I think with what I had to work with I pulled it off pretty well so hopefully everyone is happy with it. I can't even tell you how many times I had to watch the party scene while working on this game. I feel like I've watched a movie on repeat for the past 6 or 7 months.
Review Fix: Who do you think will enjoy it the most?
Hogle: At this point I honestly don't know. NT25 was basically created with the hardcore fan base in mind, and during an era of remakes it was just mind-blowing to me that old FMV games weren't being re-created for modern day consoles. After the trailer was announced it started getting a reaction that I was not expecting at all. Most people appear to be genuinely excited for this game which is a little weird because of the way the game has been treated throughout the years but at the same time super awesome. I know it's an older game but it was surprising to see how many people had said they never played the game before and were looking forward to it. I'm a big fan of Frank Cifaldi who is super hardcore into video game preservation. I guess in a way I'm contributing to that cause with NT25.
Review Fix: What do you think is the legacy of the game?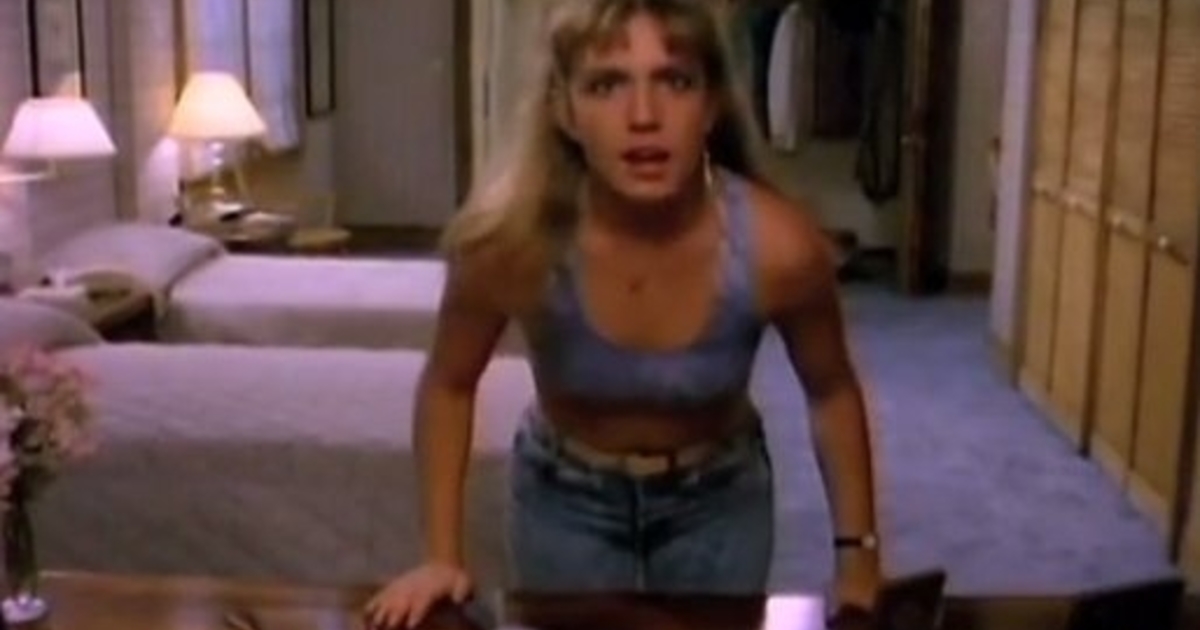 Hogle: That's a hard one. I think it has a very misunderstood legacy. Night Trap has sort of become an urban legend in the world of gaming. I've seen so many terms thrown out to describe the game like being too controversial, violent, and even rape and/or murder simulator which seriously blows my mind. It is literally none of those things. It's just campy b-movie horror. I wouldn't even go as far as to call it horror but it falls into that genre. I can't remember where I saw or heard this quote from but it was something along the lines of "A Saw trailer is 1000 times more violent than Night Trap."
Review Fix: What's next for you guys?
Hogle: There's a few things going on right now. With Night Trap, it's the 25th anniversary so the plan is to release it on as many platforms as possible so everyone has an opportunity to play it.  We have a 2nd game that is still early in development so not much we can say about that one at this time unfortunately. A lot of people are also requesting other FMV classics to be made for modern day consoles too, so we are looking into that to see if its even a possibility.
Review Fix: Anything else you'd like to add?
Hogle: Spring 2017!  Release date coming soon!