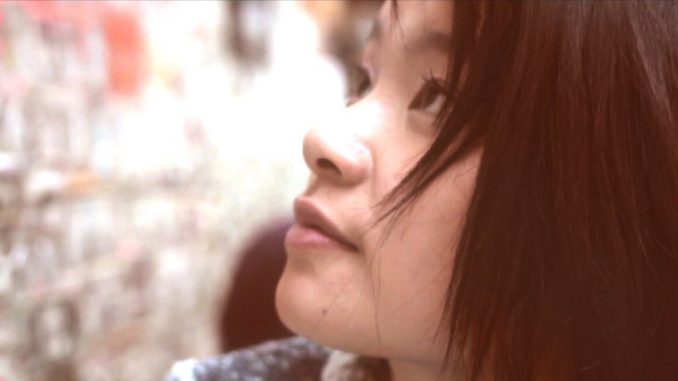 Review Fix chats with "The Last Tip" writer/director/producer Patrick Chen, who discusses the motivation, creation process and goals for the film.
Review Fix: What was the inspiration for your film?
Patrick Chen: Time. The restaurant that we filmed in has been established for many years in New York's Chinatown. Many people, including myself has indulge the food at 69 Bayard. It's pretty well-known. When news hit the streets that the restaurant was closing its door forever, I took the opportunity to write and direct a story that would pay homage to the restaurant and its loyal patrons. The inspiration was to capture the mood and experiences of patron eating at his local restaurant through fond memories.
Review Fix: What did you learn about yourself while making?
Chen: Every production is a learning experience. Something new always comes up and as a director you have to be confident to take on new challenges. The challenges was to camouflage ourselves without disturbing the business of the restaurant.
Review Fix: What was the most challenging part of making it?
Chen: We filmed on the last day of the restaurant closing night so we were on a time constraint. It was packed and super busy. I was worried about the manager or waiters kicking us out while shooting the film. We shot nearly 6 hours straight at the same table. It turned out that the manager and waiters were very supportive. Plus I had a great team to back me up and both actors, Geoff Lee and Celia Au were amazing to work with.
Review Fix: How do you want it to be remembered?
Chen: We don't get to see much Asian Americans being portrayed on film. I want to be remembered as a writer/director that told good stories and gave Chinese-Americans a genuine voice and persona on screen.
Review Fix: How does it feel to be a part of the festival?
Chen: I was raised in Queens, New York so it great being a part of QWFF. It's my third year with them, and witnessing the festival growth with Katha and Don is amazing. It's almost having two wonderful parents or grandparents, pending on your age, supporting your work. Katha and Don have always encouraged me to go further with my talent. I was deeply humbled by the award they bestow to me for The Last Tip as Best Narrative Short Short of this year.
Review Fix: What's next?
Chen: I have been fortunate to have The Last Tip being accepted to other film festivals, ie Los Angelas, DC, Boston and Canada, etc. It's been well received by the Asian American community. I am in the midst of writing my feature at the moment. You can follow up on my work on Twitter @chenxihao
Review Fix: Anything else you'd like to add?
Chen: Please support the arts and encourage those who want to strive from it.