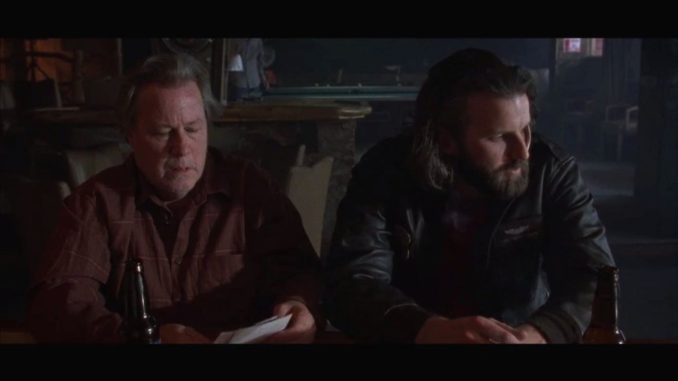 Review Fix chats with "Searching For Fortune" director Joseph Matarrese, who discusses the motivation, creation process and goals for his film.
Review Fix: What was the inspiration for your film?
Joseph Matarrese: We looked at a lot of American films from the 1970s, films like "Five Easy Peaces", "The Deer Hunter", and most notably John Huston's "Fat City". We drew a lot of inspiration from those films and that time in American cinema, not only on the look and style of the film, but how they were made. Much the same way Coppola made The Rain People, we loaded up a few vans with camera a lighting equipment and drove through four states with our cast a crew making a film in real locations with real people.
Review Fix: What did you learn about yourself while making?
Matarrese: I was surprised to learn that I don't like to cut the camera and I don't like to rehearse much. We shot on film and most people are scared of "waisting" a single frame because the cost feels too high. I thought we were going to rehearse a lot more and I was going to cut fast and only shoot what we needed. To my surprise, I would have the actors block, then we would light, do one, maybe two camera rehearsals and then shoot. When the scene was over I would wait to cut because our cast would keep going and the performances were wonderful. That's the beauty of working with theater actors, they seem to be less sensitive to when the camera is rolling and when it's not, so they simply continue even after the scene is over.
I also learned that I have many wonderful friends. Every day was humbling to be on set and look around at all of my friends who were willing to drive across states, getting paid peanuts, working with little equipment on an oil rig or the side of a mountain with a smile on their face and enthusiasm in their step. I learned I am a very lucky person.
Review Fix: What was the most challenging part of making it?
Matarrese: Everything that goes with shooting on film, across four states, with a crew of nineteen on a small budget in the mountains and oil fields of Colorado sounds like there would be a very challenging film to make. But some how it all felt like going to summer camp with your friends while making a film. I think the most challenging part for me was to try not to take on the responsibility of making sure all of my friends were having a good time. Fortunately our wonderful producers (Phill & Mandi) took care of everyone, so we were covered there.
Review Fix: How do you want it to be remembered?
Matarrese: As an immersive film. We took our actors and put them in real locations surrounded by real people and turns a camera on them. I want the audience to feel like they are there with real people, experiencing what the characters are going through. I think our actors did an amazing job at blending into their real environment and I hope the audience does as well.
Review Fix: How does it feel to be a part of the festival?
Matarrese: QWFF was an amazing experience. Not only are Katha and Don's passion for cinema palpable, every single volunteer was helpful, happy, and enthusiastic about being there. I was blown away by every single film I saw and it was an honor to be included with them. Everyone who was a part of the festival worked so hard to make it happen and it was so inspiring to be part of a film festival that was so flooded with passion and excitement.
Review Fix: What's next?
Matarrese: My twin brother and producing parter Phillip and I are working on several scripts that we are going to co-direct. It'll probably also be shot on film on the side of a mountain somewhere taking actors and folding them into real locations with real people and invite all of our friends along to make it with us. That seems to be a common thread with how with like to make our films.