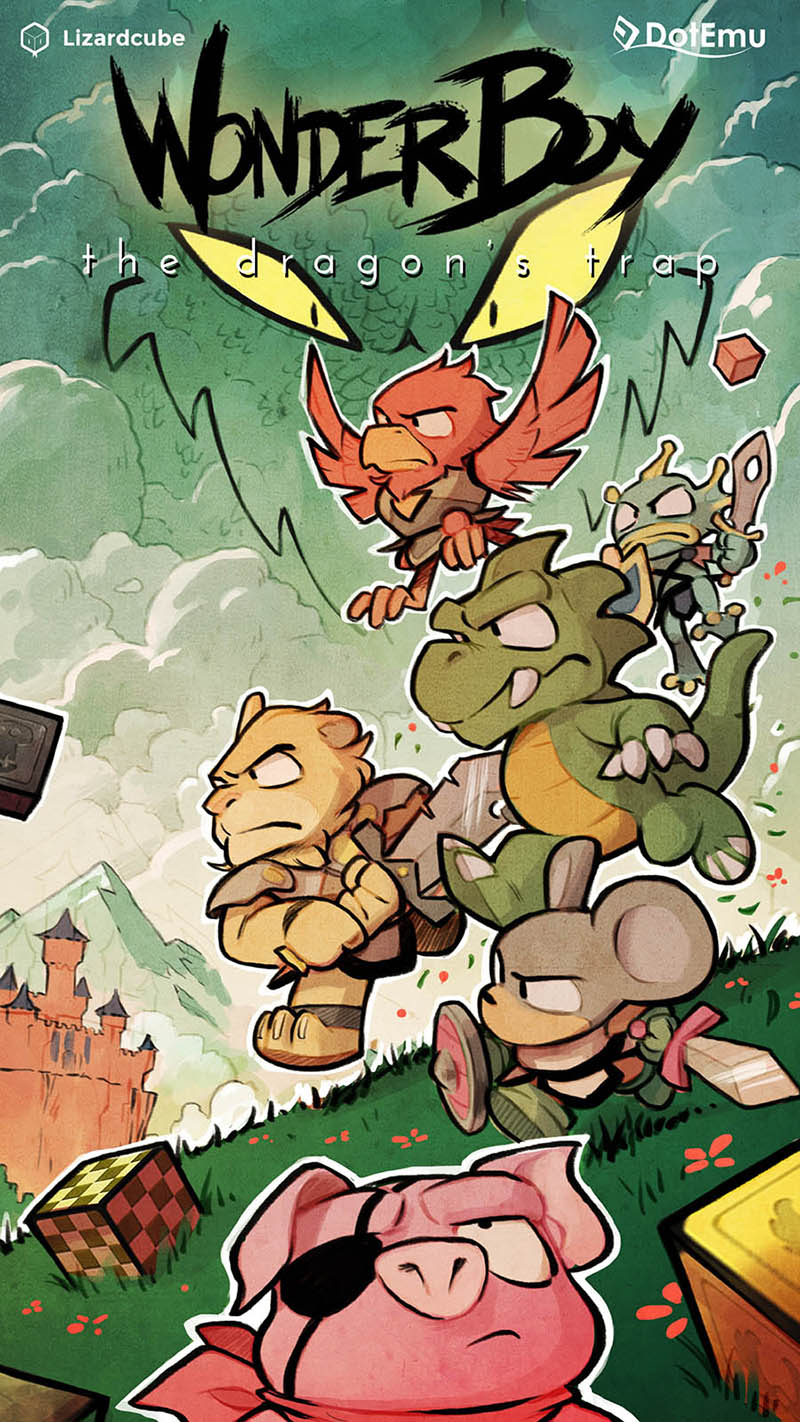 If there was ever a series that didn't need a remake but desperately needed awareness to its awesomeness, it's the Wonder Boy series. Reskinned, rereleased and ported to death, you've probably played the series as Adventure Island or if you're not from the States, a plethora of other games. However, that doesn't mean LizardCube's homage to the third installment isn't special. As a matter of fact, it's beautiful and the best way to play.
At the same time, the old-school action-RPG gameplay may not be for everyone. There's plenty of backtracking and dying in this adventure and for younger gamers, it may feel a bit too foreign. At the same time, the new visual coat of paint does wonders to the game's appeal and after all these years it's still a classic.
For those unfamiliar with the game, Dragon's Trap follows our hero Tom-Tom, who's cursed after defeating the Meka Dragon. Now trapped in a dragon's body, he must traverse the land in hope of finding a cure. Along the way, he'll get wrapped up in a big adventure. With plenty of enemies to fight and equipment to upgrade, the seeds for a fun side-scrolling action platformer with RPG elements are in place.
Dragon's Trap is so much more than story though. It's about the environment. The story takes you through castles, caves, underwater and more. While it was a decent looking game when it was originally released, LizardCube has ensured the game looks the part of a modern-day adventure. At the same time, they've made sure not to alienate any hardcore fans. The ability to switch between the classic visuals and the absolutely gorgeous hand drawn character models is an awesome touch. It's a nice way for parents and kids to connect with the title all again- or for the first time.
Again, while the approach to gameplay is simple and accessible, it's far from a modern RPG. For this reason, gamers not familiar with it may pass up on it. Make no mistake, Dragon's Trap can be a ferociously difficult game. Jumps need to be timed well and enemies have specific patterns to look out for. Just like the Mega Man series, if you don't pay attention you're going to die, a lot.
In the end, while the latest version of Dragon's Trap may not entice as many new players as it should, it's a wonderful addition to the series and a game hardcore gamers will smile about. A ton of tender love and care went into this title and it's obvious from the first second you fire it up.