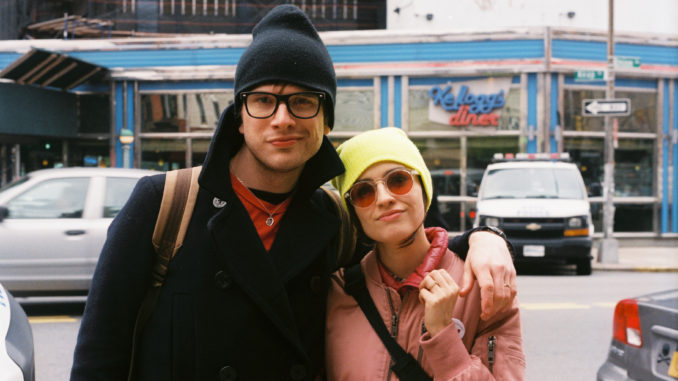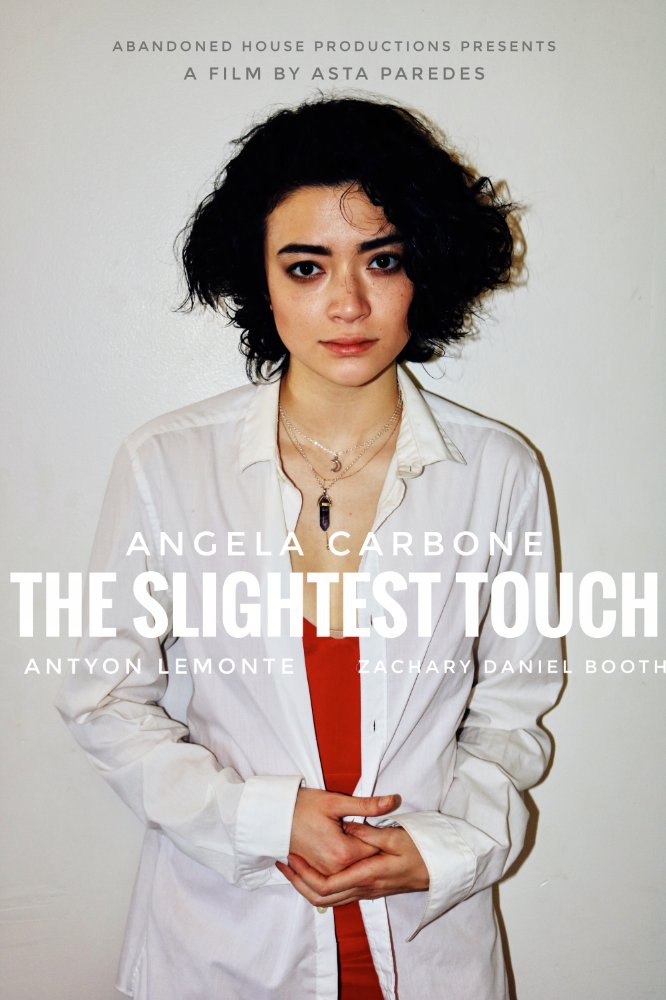 Last time Review Fix caught up with the stars the upcoming "Return to Nuke 'Em High Vol. 2," Asta Paredes and Clay Von Carlowitz, it was on the heels of successfully putting together their take on John Patrick Shanley's "Danny on the Deep Blue Sea" – now they have put together their first short film under their Abandoned House Productions banner, "The Slightest Touch."
The film, which is Paredes' screenwriting and directorial debut and executive produced by her husband Von Carlowitz, Follows a woman who wrestles with Post Traumatic Stress Disorder stemming from an attack.
While not biographical, the film's story does reflect Paredes's own personal experience with trauma, giving the audience a peak into the psychological struggle of sexual assault survivors.
"It speaks to the conversation all of the cast and crew have had," said Paredes of the film's subject matter. "We are so out of touch right now, we are so conditioned to be dumb, we don't even notice when someone is uncomfortable."
Paredes is not just about attacking a rapist, but tackling the culture that has created such a predatory environment for women and it her first time in the director's chair has been therapeutic.
"A year ago if we were having this conversation, I would've cried two seconds into saying the word rape," said Paredes. "I feel empowered by doing this."
"Danny and the Deep Blue Sea" was a learning experience for the co-owners of Abandoned House Productions – they not only wanted to showcase their work with this latest outing, they wanted from start to finish bring this story to life.
Von Carlowitz, who is directing, writing and starring alongside Paredes in Abandon House's next production "The Shadow Scarf," spoke about the questions they had to ask themselves if they wanted to make a successful short film.
"When you come an idea for a short like she did and you want to get it made – it doesn't just happen," Von Carlowitz discussed. "You do need a budget, you do need equipment, and you do need people to make it become a reality."
When it came to finding those people to make "The Slightest Touch" a reality, it was not too hard. The film stars Angel Carbone, Antyon LeMonte and Zachary Daniel Booth.
"A lot of people told me I would not get my first choice cast," Paredes recalled. "I got my first choice cast"
The experience of recruiting a team to tell this personal story may have not been strenuous; however, it was one that made the producing duo better filmmakers as they had conversations with in-depth actors auditioning and pushed themselves to create a professional and productive creative environment.
"I asked to work on their short film because I already liked their approach to storytelling, and I always enjoy seeing how other directors work," said Adam Barnick, a production assistant on the short. "It was probably the most efficient short film I've been a part of. I was shocked how quickly they got everything they needed; without compromise and with welcome collaboration from all involved."
As their last production was about a need to tell a raw emotional story through performance, this is a culmination of everything Von Carlowitz and Paredes have learned.
"With this project, our company and our major push forward this year we tried to fuse all of that stuff together and say 'Look, this is our life okay,'" Von Carlowitz said. '"We really do want to tell stories that have an effect on people and also are speaking to something deeply true."
Now, with the short wrapped and being submitted to festivals – the creative duo are not letting any time lapse between their next project. "The Shadow Scarf" is currently being filmed in Brooklyn, New York and it set to release this summer.
With any short, the goal of most filmmakers is to get it seen by as many people as possible and use it as a platform to move onto a feature – Paredes has one dream scenario in her mind.
"If I could accomplish having one woman watch it and go 'fuck, yes, that's more accurate to what I'm going through in life. I am not alone," said Paredes. "That would be enough for me."